The landscape of 1/12-scale R/C crawlers has changed quite a bit since the ECX Barrage showed up on the scene. Since joining the party with their CR12 Trail Series, Team Associated has been slowly building out their own line of mid-scale rigs.
Adding to their Ford F-150 model, they have released a replica of the 1977 Toyota FJ45 pickup. This old-school vehicle features a steel, ladder-frame chassis, chassis mounted servo, a durable, 380-size brushed motor and water-resistant electronics.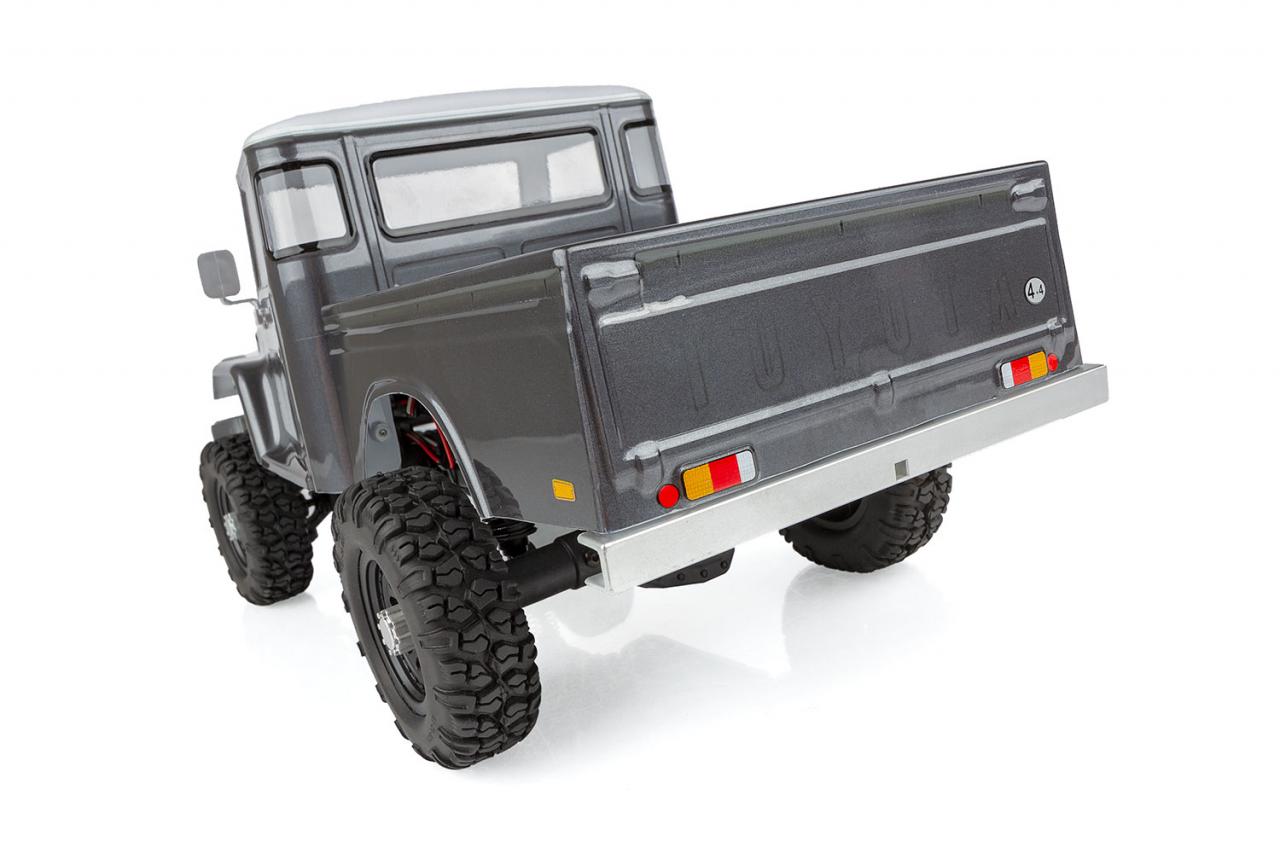 Rounding out the performance and handling aspects of this truck are adjustable, oil-filled shocks, 1.55″ wheels with soft-compound tires, and a 2.4GHz radio system.
The detailed Toyota FJ45 body is available in two base colors (blue and gray) and features clear windows, recessed bed, and various body accessories including LED lights. If the stock body setup isn't to your liking, you can always upgrade it with Team Associated's new CR12 body kit options.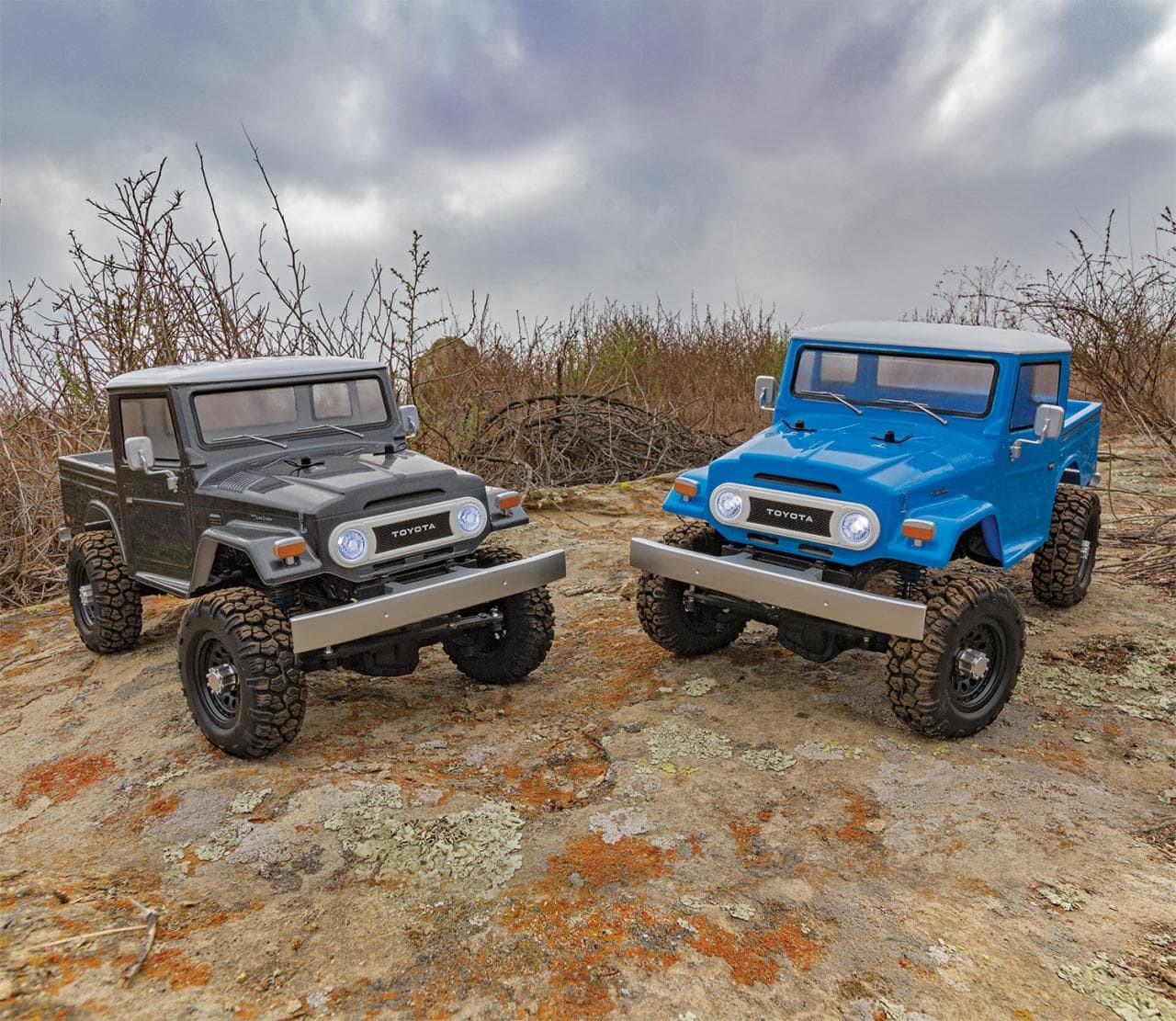 Priced at $199.99, the Team Associated CR12 Toyota FJ45 will be available online and at your local Team Associated dealer. Visit teamassociated.com to learn more about this new 1/12-scale R/C crawler.
Image credit: Team Associated