The scale R/C boom doesn't seem to be stopping any time soon, as another well-known brand has rolled up to the party in style. Team Associated has introduced their new CR12 Trail Series platform, with their first model featuring a classic Ford F-150 body style.
The CR12 is a 1/12-scale, ready-to-run (RTR) model, putting in line with the ECX Barrage and FTX Outback 2. This smaller size (compared to "standard" 1/10-scale trail rigs) doesn't appear to make this truck less capable, given the tried and true ladder frame chassis and four-link suspension which serve as its foundation.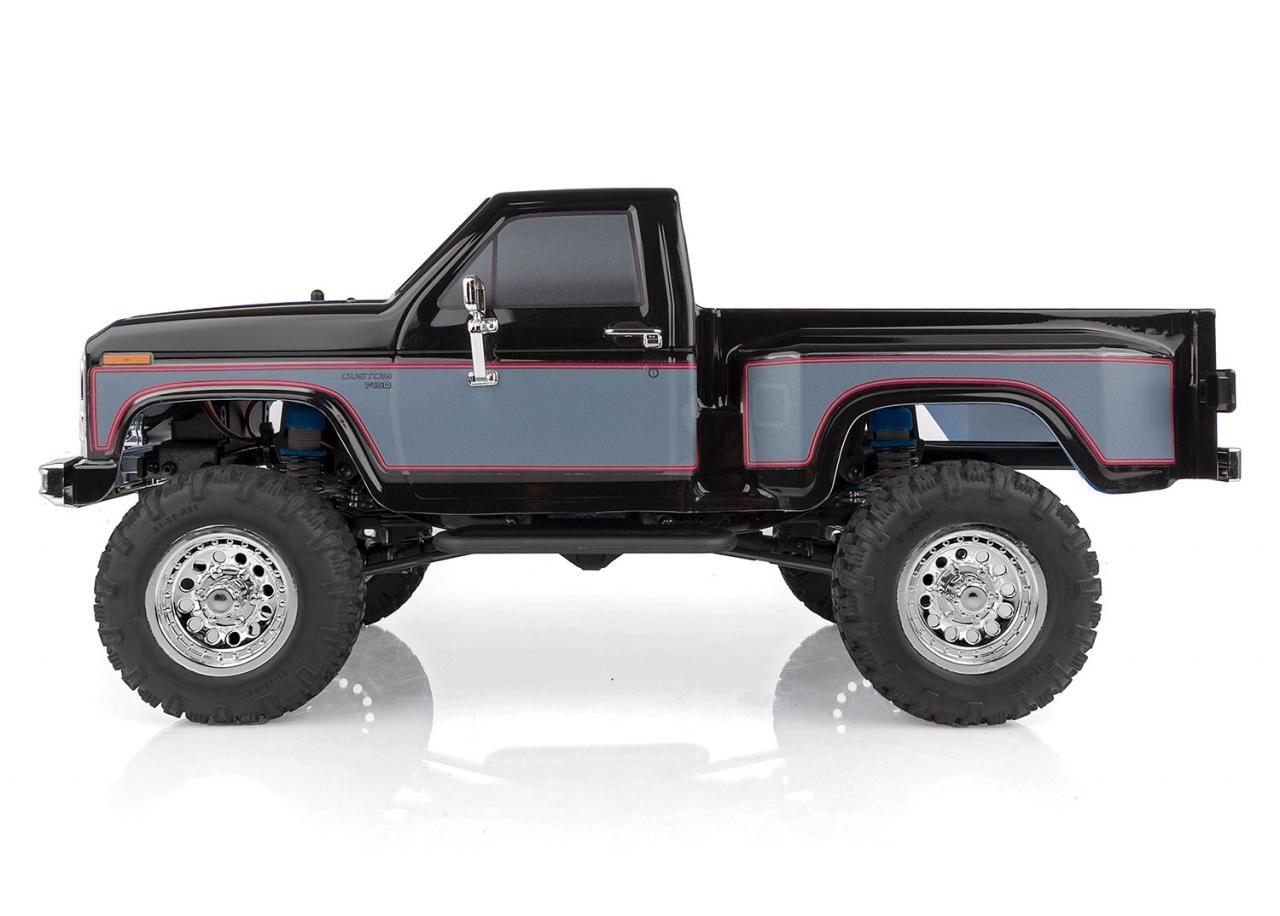 A Reedy brushed 380 motor sits at the heart of this truck and an included 7.4V 2-cell LiPo battery (850mah) provides the juice required to take on the trail. Metal suspension links and an array of aluminum chassis components should provide durability when obstacles appear in your path.
While the internal specs are solid, the most-talked-about area of this truck is bound to be the body. Designed to replicate the 1980 Ford F-150 flareside pickup truck, the lid features chrome body details and pre-mounted LED lights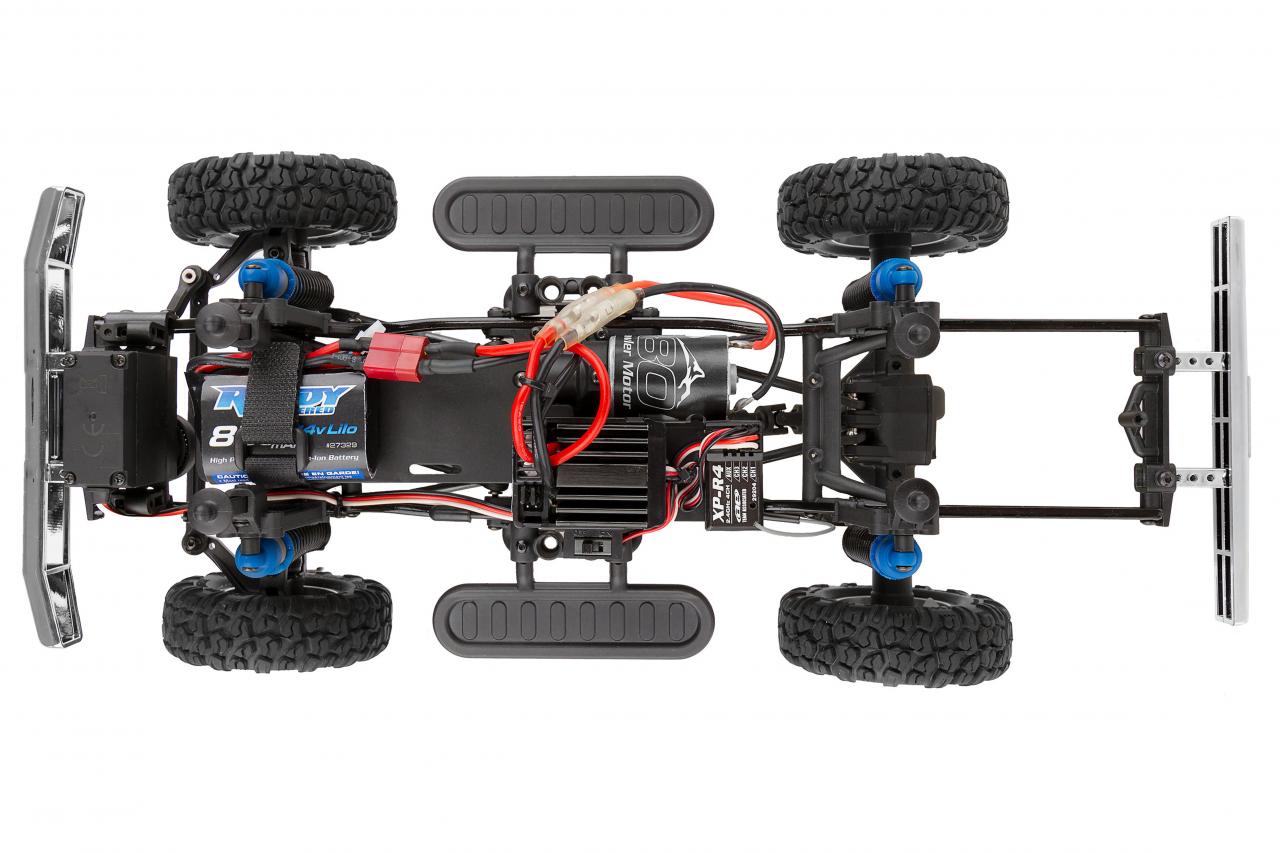 Two base colors (blue or black) are available to choose from as well, with a gray decal package providing some added visual interest to this machine. Finishing off the look of this rig four chrome-plated 1.55″ wheels and soft off-road tires. All in all, it's quite the attractive machine.
Team Associated CR12 Specs:
Length: 372mm (14.65in)
Width: 178mm (7.01in)
Wheelbase: 225mm (8.86in)
Weight: 1110g (2.45lbs)
Drive: 4WD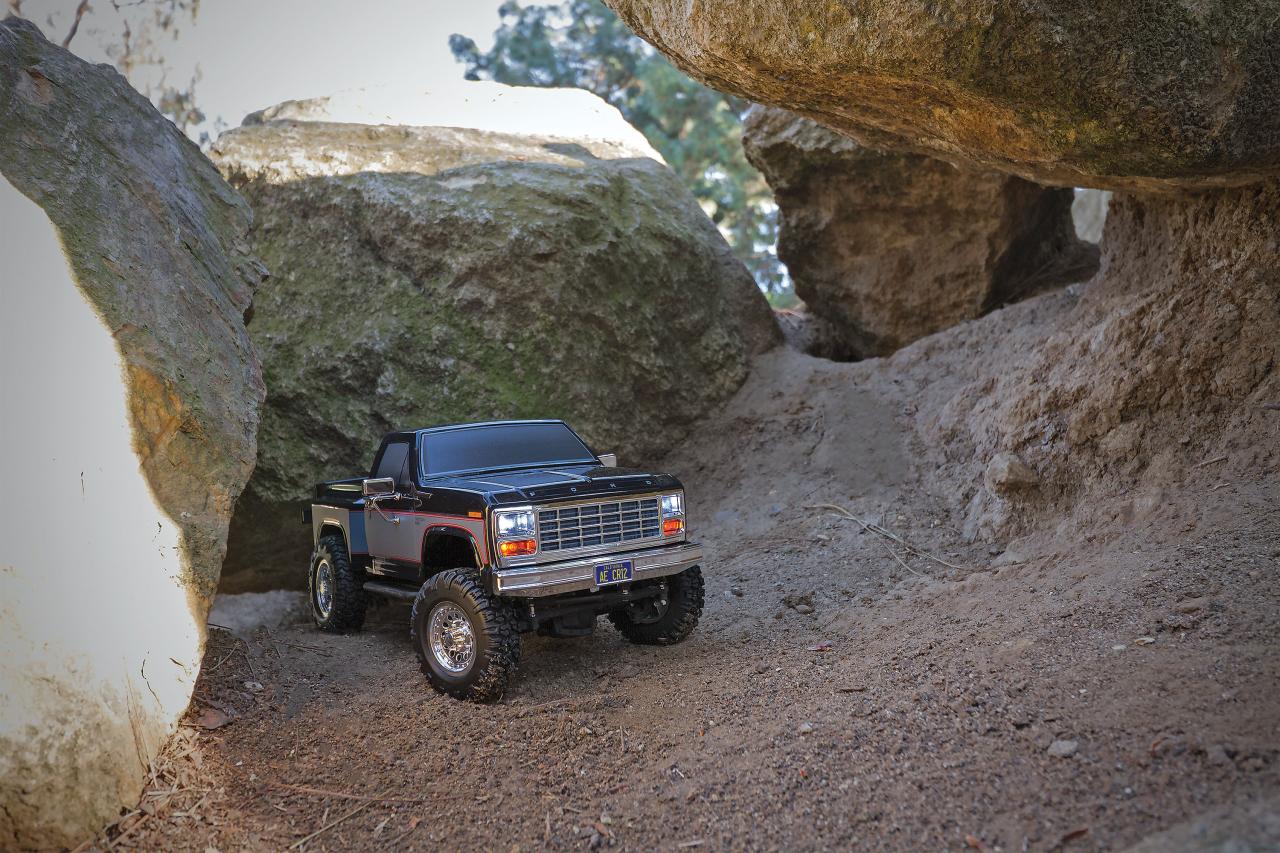 Priced at $199.99, the Team Associated CR12 will be available online and at your local Team Associated dealer. Visit teamassociated.com for complete details on this model.
Image credit: Team Associated