Any time a new R/C model bursts onto the scene, it seems to capture the hearts and minds of hobbyists. This is especially true for the scale R/C scene, which continues to ride an immense wave of popularity. Over the past three years many brands have joined the outdoor adventure party, putting their own unique spin on the "classic" 1/10-scale trail truck.
HPI, Traxxas, Redcat Racing, Carisma and others are just a few of the names to join Axial and RC4WD in the R/C rock crawling arena. But what of Team Associated? While this largely "competition-minded" brand has dabbled in the scale R/C scene in recent years (with their 1/12-scale CR12), they haven't entered the realm of standard, 1/10-scale models. Until now.
Joining the fray with both guns blazing, Team Associated, or should I say Associated Electrics, has launched an entirely new brand focused on their scale R/C lineup. Element RC, with its Enduro Sendero RTR and Enduro Builder's Kit, aims to chip away at the fortresses built by the brands who have become entrenched in the scale R/C world. After spending some time with Element RC's ready-to-run Enduro Sendero, I'd say they're off to a great start.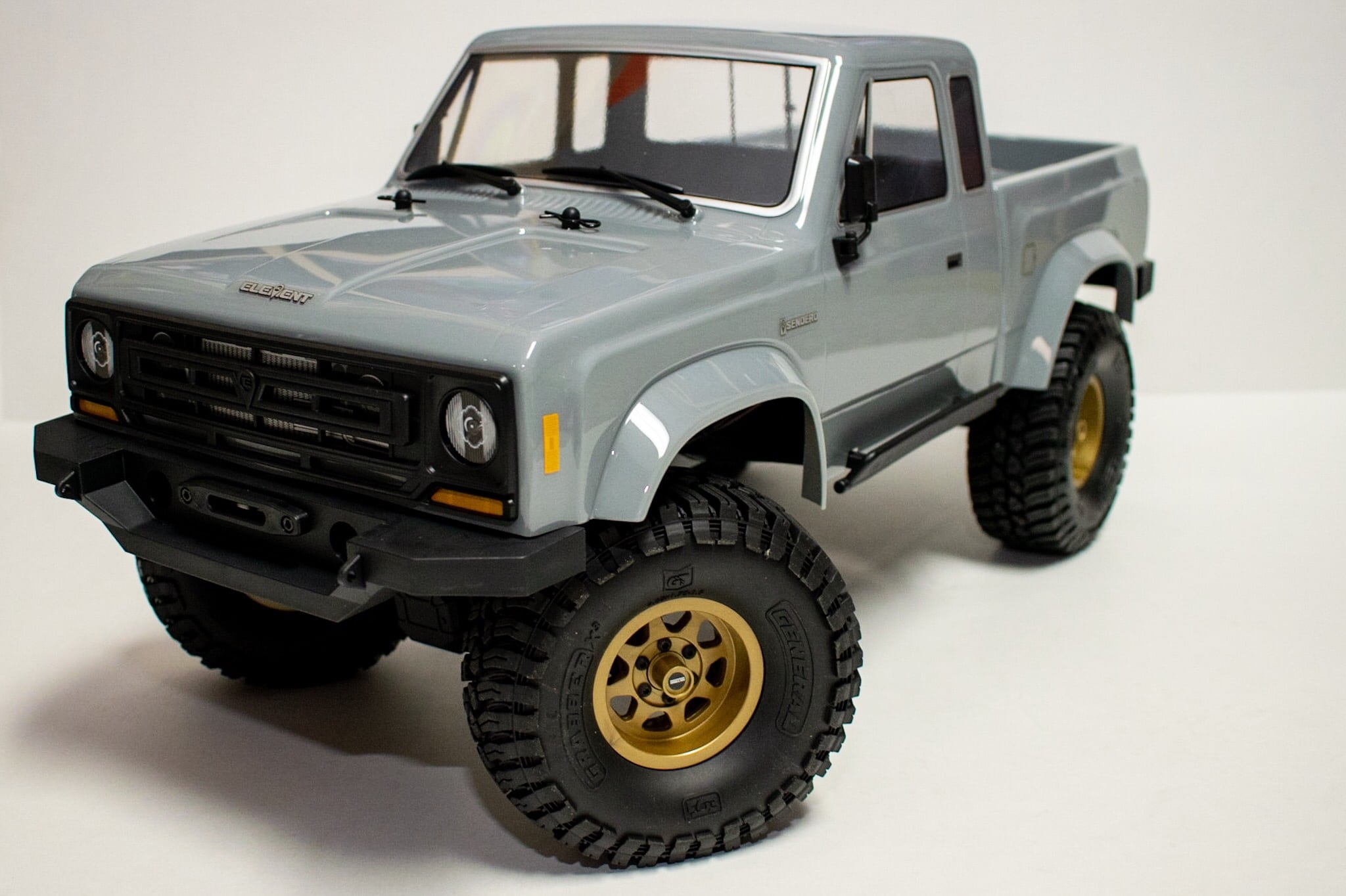 What's in the box:
1 Element RC Enduro Sendero RTR 1/10-scale Trail Truck

1 Team Associated XP130 3-channel, 2.4GHz Radio Transmitter

1 Instruction Manual

1 Spare/Option Parts Bag

$349.99
An Overview of the Enduro Sendero RTR
Initial Thoughts
Starting with appearance, the Enduro Sendero gives off some serious old-school vibes. The pickup truck body has a rugged yet unassuming style to it, which makes it an excellent canvas for creating a custom crawler. Fans of scale realism will appreciate the little details sprinkled throughout such as windshield wipers, side-view mirrors and clear windows.
Another nice feature of the stock Sendero body is its two-piece design. You can easily remove the rear bed and replace it with a utilitarian cage or create a scratch-built flatbed to haul smaller-scale R/C vehicles.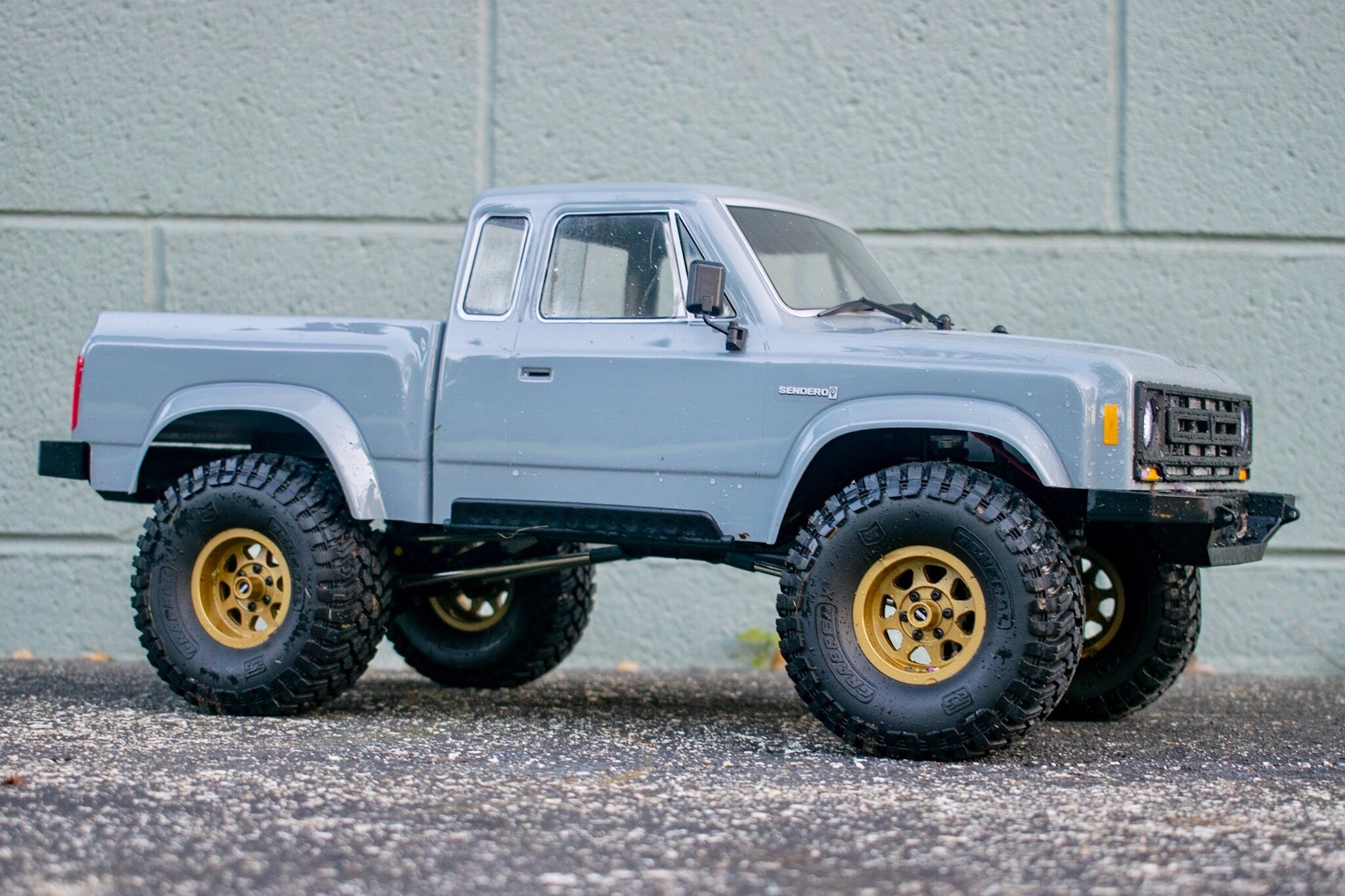 Not only does the body feature a throwback feel, but the overall chassis design gives me a sense of nostalgia as well. In fact, the spartan layout takes me back to my first encounters with an Axial SCX10. Unlike other scale R/C newcomers, you won't find many plastic accents lining the chassis of this rig. While Traxxas and Redcat Racing have utilized inner fenders and chassis trays in their designs, Element RC has gone the traditional route, leaving their chassis relatively wide-open.
On the flip-side, the shocks and suspension flow of the Enduro Sendero is similar to that of the Traxxas TRX-4 Sport and Redcat Racing GEN8 in that it's buttery-smooth. While I'm all for upgrading and improving various aspects of my radio-controlled machines, the shocks are likely one area that I won't mess around with.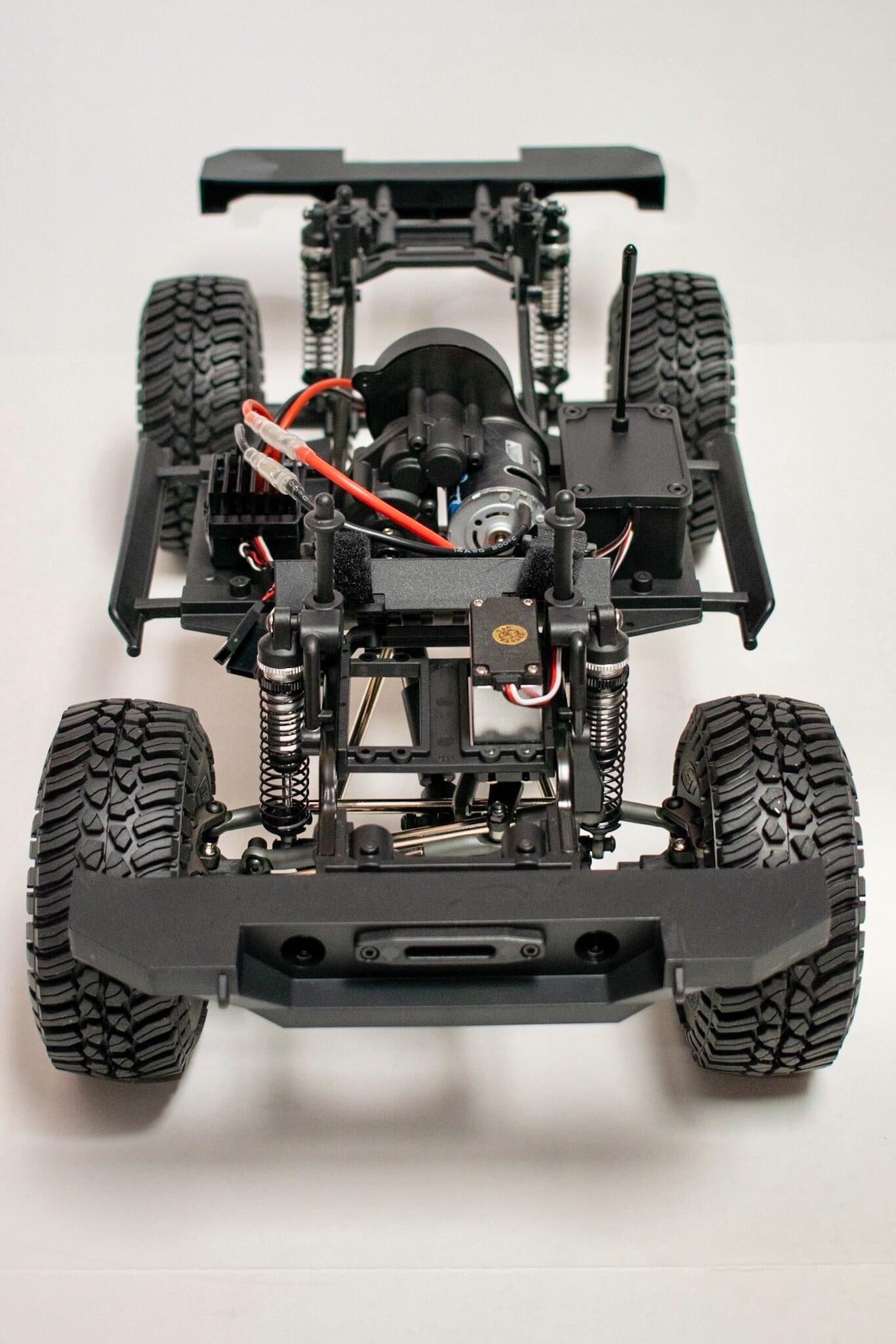 Another impressive aspect of this truck are the tires. While they don't offer an overly-aggressive tread pattern, they're soft enough to provide ample grip and haven't had any trouble clawing up damp logs and dew-covered embankments.
The Enduro Sendero does feature two unique aspects; a behind-the-axle steering link setup and an adjustable rear-drive ratio. The repositioned steering link gives this model an impressive approach angle and reduces the chance that you'll get hung up on branches and other "wild" terrain.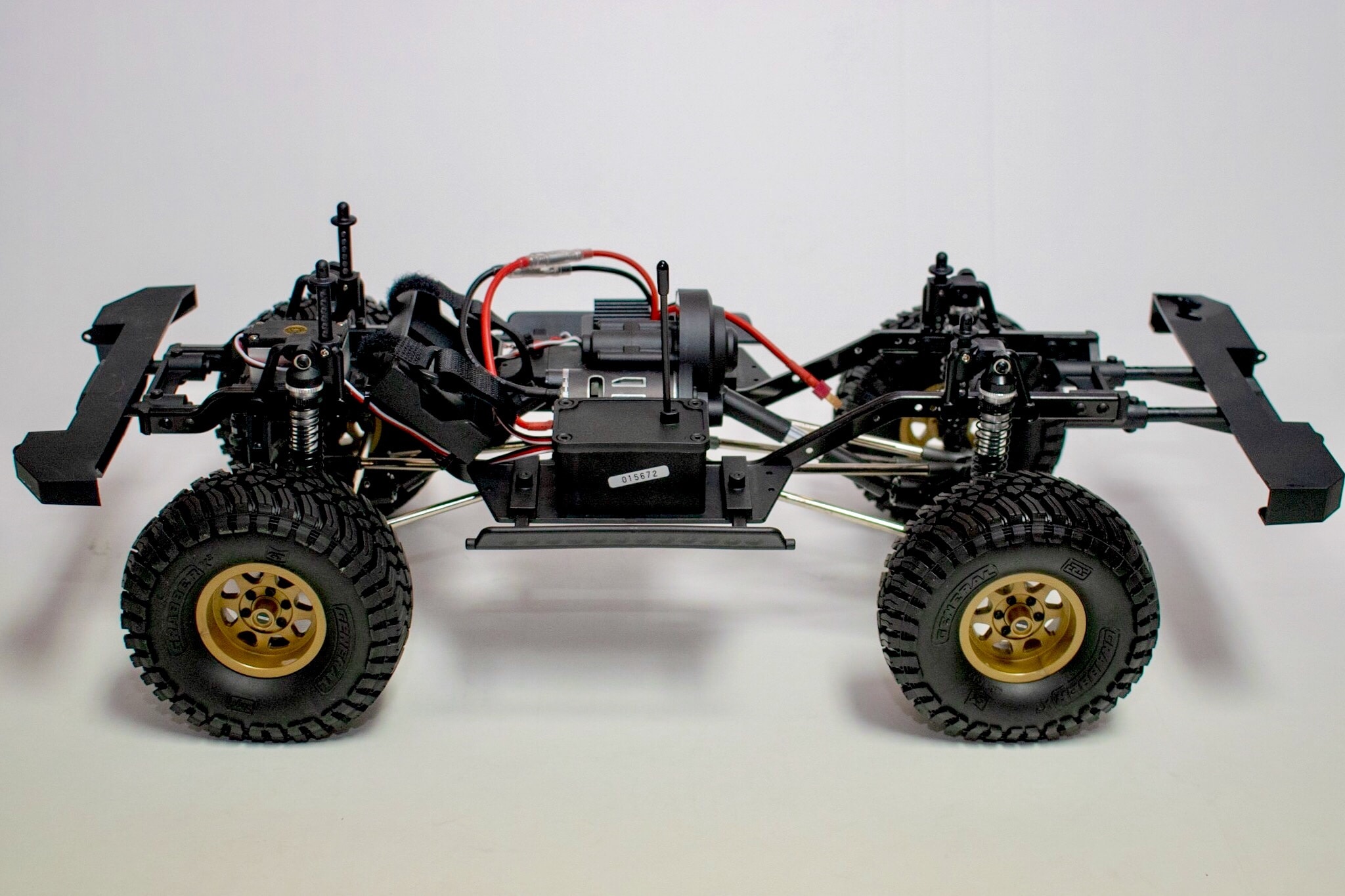 The adjustable gearing allows you to not only tune this truck to match your driving style but you can also tweak the performance and adapt to trail conditions. To change up the gearing, you'll need to open the gearbox and switch some gears around manually. This isn't a push-button process, so I suggest planning ahead before making any adjustments.
Out of the box, the Sendero's drivability was spot-on for my needs. Movement was smooth and precise and I didn't find myself having to back up and make a running start at many obstacles. Running this rig on my go-to log collection, it easily crawled and cruised over my collection of natural obstacles. Between the tires and the BTA steering setup, this rig was a joy to wheel during a short outdoor adventure.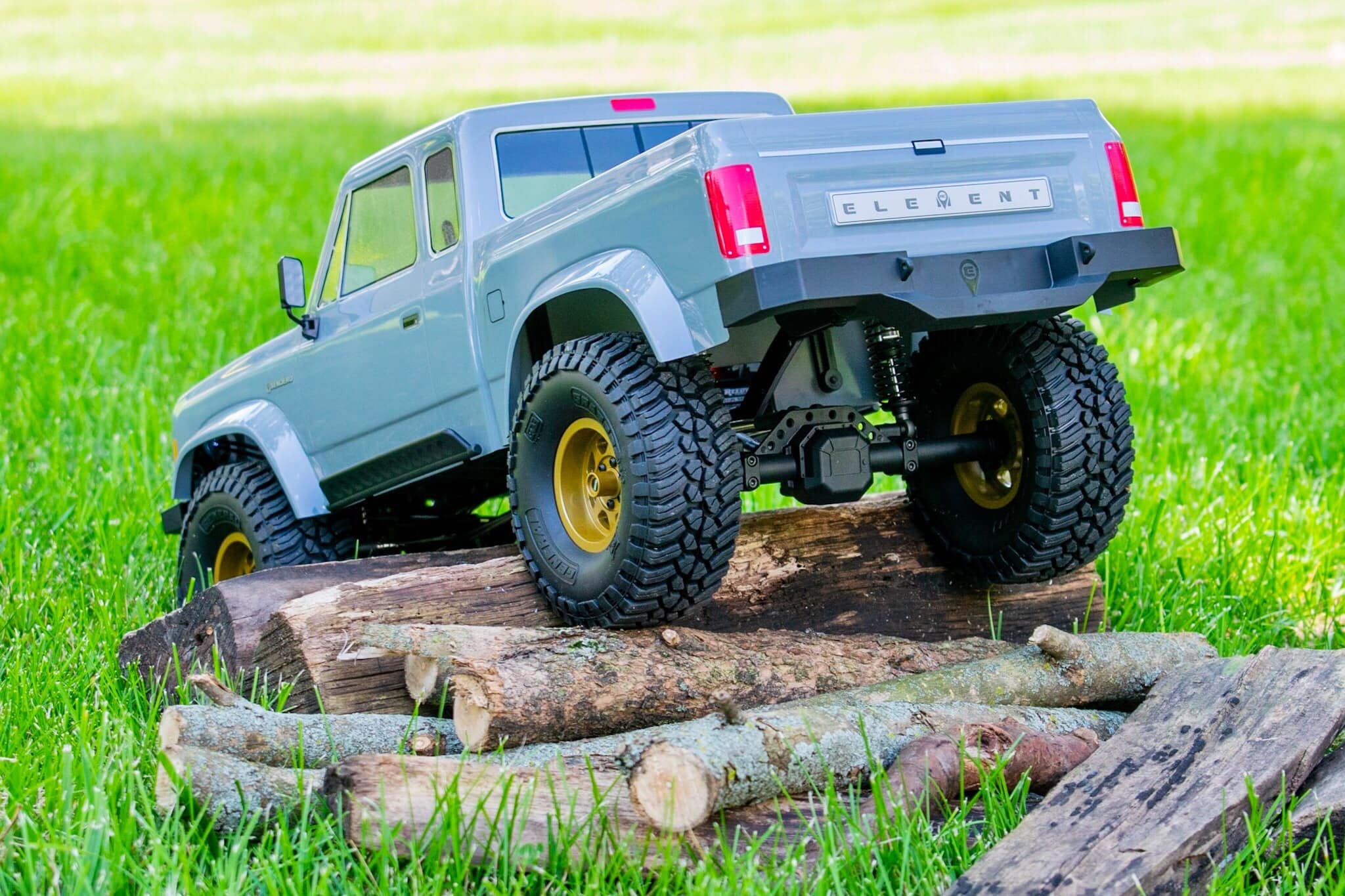 Stable, steady, and well thought-out, I have a feeling that the Sendero will become a frequently-used rig. The customization possibilities are almost endless and the Enduro platform provides plenty of opportunity to build upon.
Where to buy the Element RC Enduro Sendero RTR