While the Element RC Enduro Sendero RTR has been taking the crawling scene by storm, some folks have been holding out for a kit version of this new radio-controlled trail truck. That wait has been short-lived as Element RC has announced their Enduro Trail Truck Builder's Kit, allowing hobbyists to customize major aspects of their machines while taking advantage of the Enduro platform.
What are some of the major highlights of the Enduro Trail Truck? For one, the unique behind-the-axle (BTA) steering link setup allows for improved approach and departure angles as well as helps reduce hang-ups when navigating obstacles.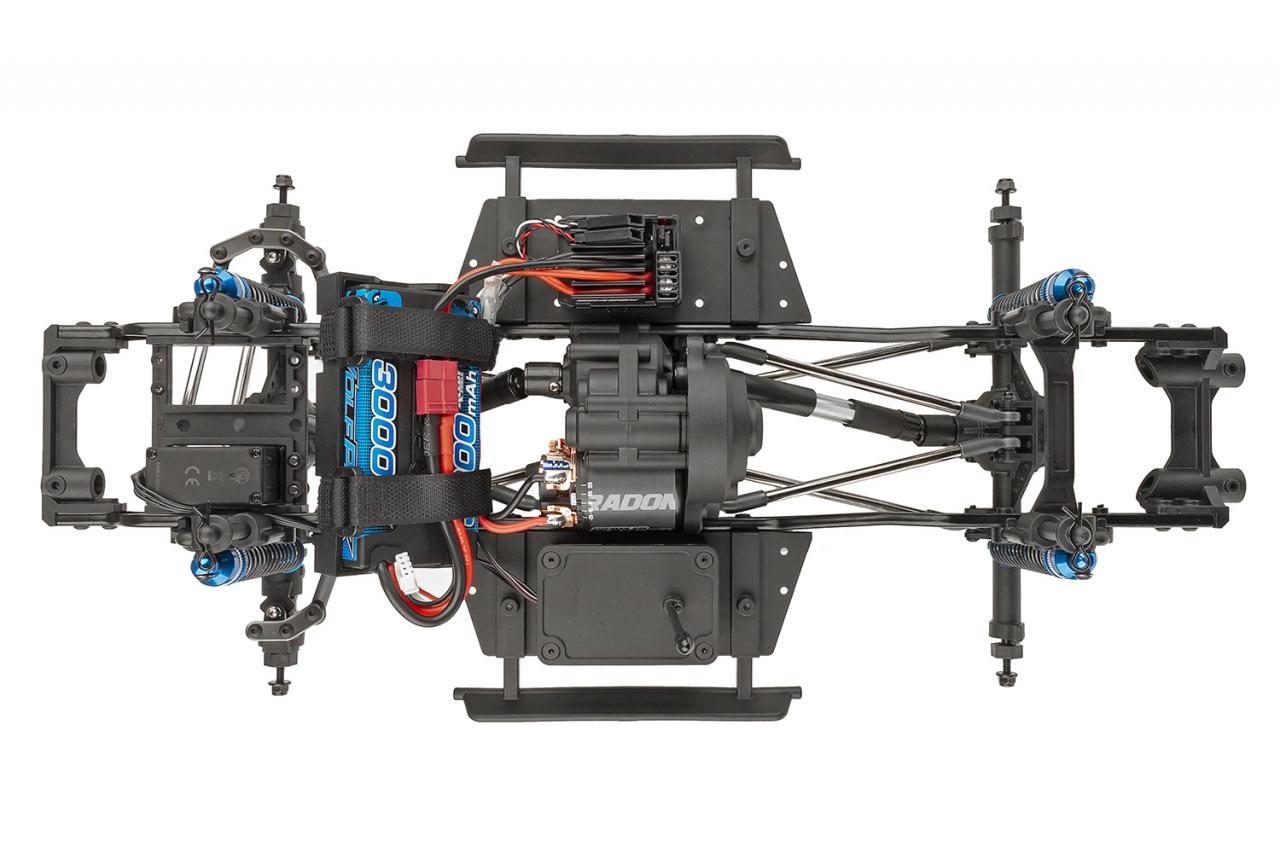 In addition to the steering setup, the Enduro Trail Truck kit also includes the Stealth X Gearbox, allowing for adjustable overdrive gears. Three settings allow you to set the rear drive ratio separately from the front drive, giving you greater control on various terrain and crawling conditions.
This kit also includes an array of aluminum and metal elements which not only look great, but they provide improved durability over some ready-to-run (RTR) models. From steel links and chassis rails to adjustable aluminum shock bodies and an aluminum motor plate, this kit appears to provide a solid platform on which to build your dream trail truck.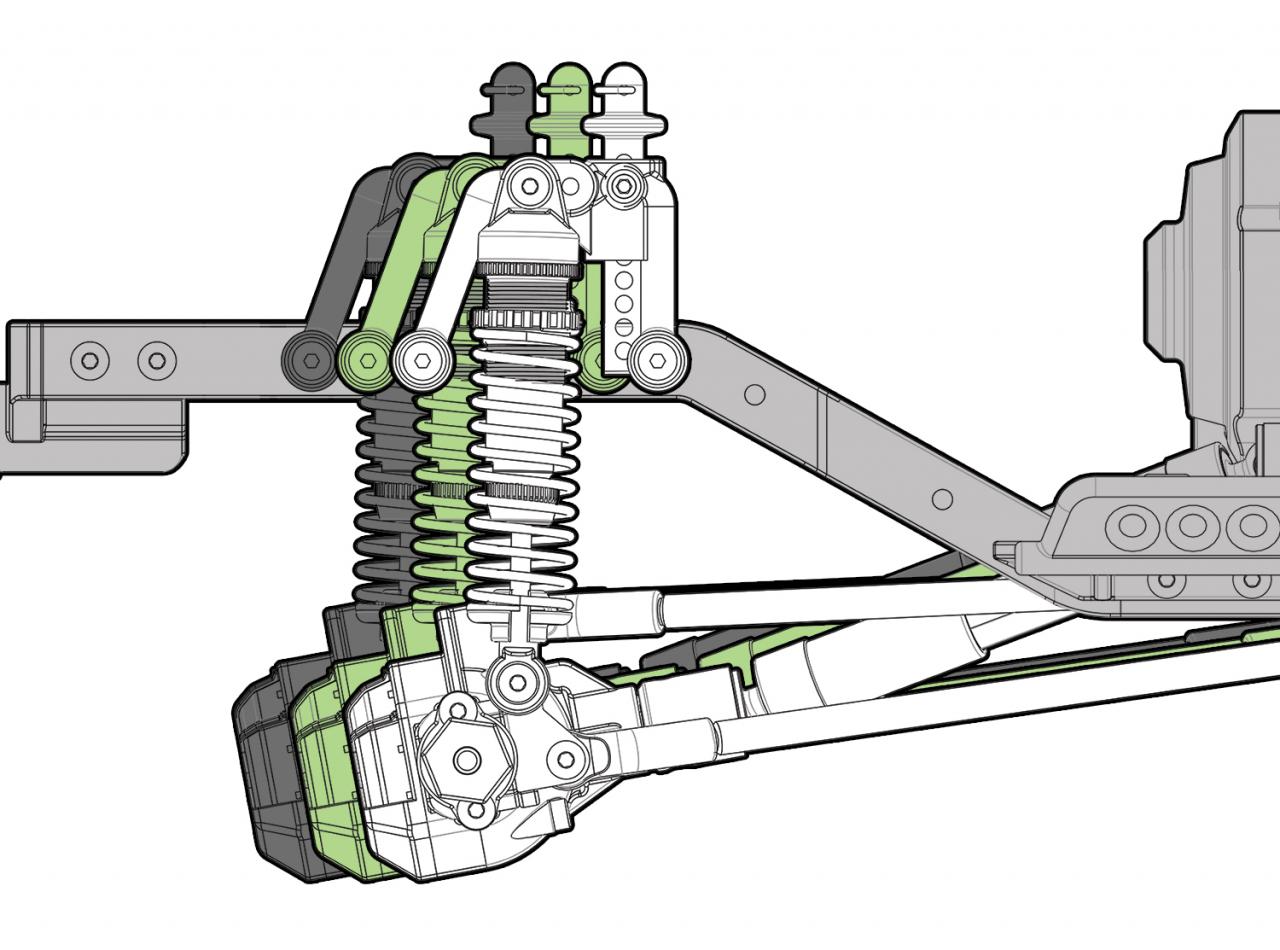 Optional rear links allow you to select your desired wheelbase of 11.8″, 12″, or 12.3″.
Priced at $239.99, the Element RC Enduro Trail Truck Builder's Kit will be available online and through Element RC dealers. Visit elementrc.com to learn more about this R/C trail truck kit.
Image credit: Element RC