The first model to be launched under the Element RC banner is the Enduro Sendero Trail Truck. This ready-to-run (RTR), 1/10-scale machine blends some new concepts with a few traditional design elements to create a radio-controlled trail truck that's rugged yet flexible.
The foundation of the Enduro Sendero is a familiar sight, a ladder-frame chassis with steel c-channel rails. The battery tray sits toward the front of the chassis and two electronics shelves sit in between the wheels, providing space for the receiver box and ESC.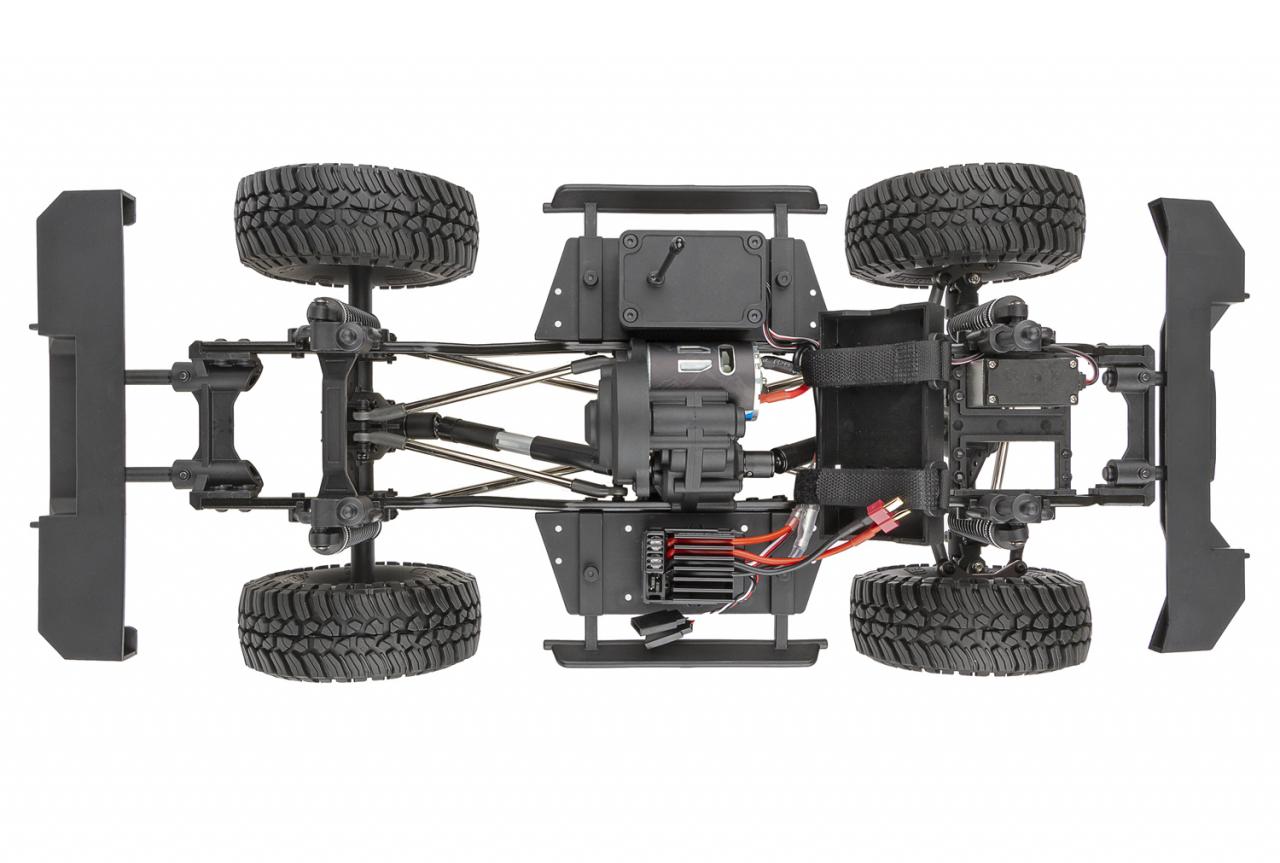 The motor and transmission are clustered together at the center of the frame, providing a three-tiered, adjustable rear drive ratio (that's independent from the front drive. Taking a page from other modern R/C crawlers, the Enduro Sendero RTR features a chassis-mounted steering servo that's mounted behind the front axle for an improved approach and attack angle.
As for electronics, this trail truck includes a 16-turn brushed, 5-slot motor, Reedy Power SC400X ESC, a 3-channel, 2.4GHz radio system, and a high-torque, metal gear steering servo.
In the appearance department, the Enduro Sendero has a tough-looking exterior with a mid-80's feel. Scale R/C fanatics will appreciate the fine details found throughout the body of this truck, including clear windows, folding side-view mirrors, a deeper-than-normal bed, LED lights, and a detailed front grille.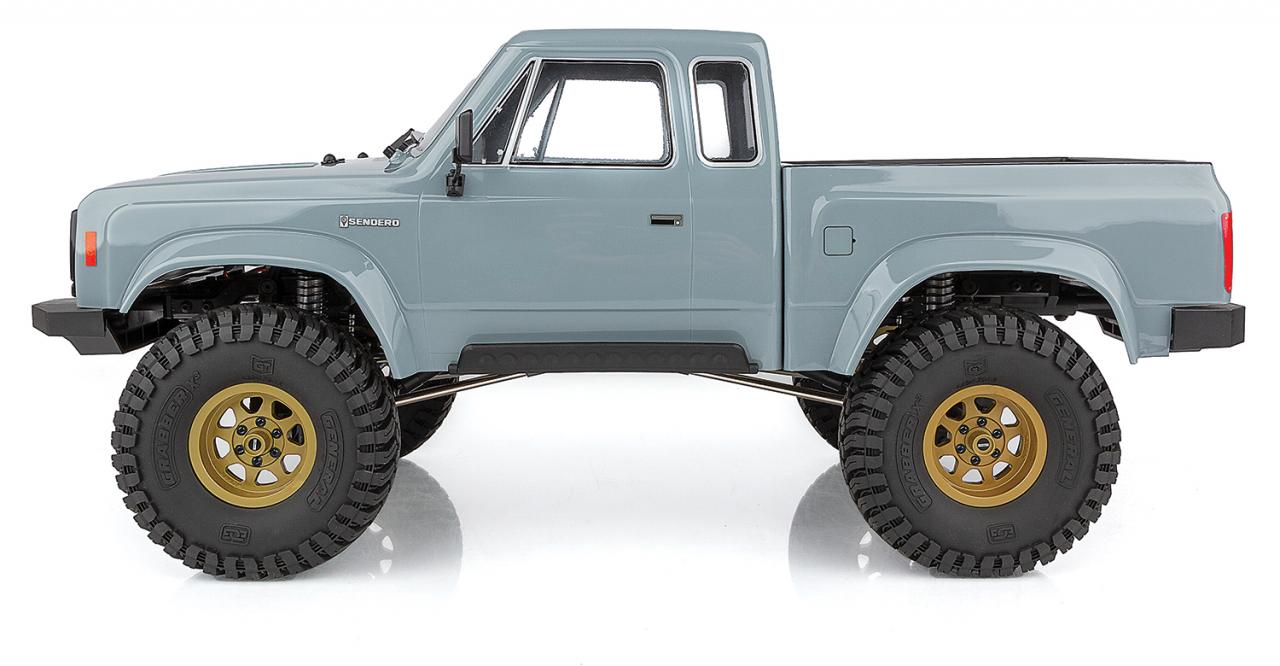 The good looks don't stop with the body, as this rig has been given a sharp set of shoes which are ready for outdoor adventure. Copper-colored Method 701 beadlock wheels are mounted to licensed 1.9″ General Grabber X3 tires, featuring a soft compound for maximum trail traction.
With their previous 1/12-scale trail truck efforts, it's exciting to see what Associated Electronics is bringing to the table from a "traditional" 1/10-scale standpoint. From the looks of the specs, this truck shouldn't let you down on either performance or price.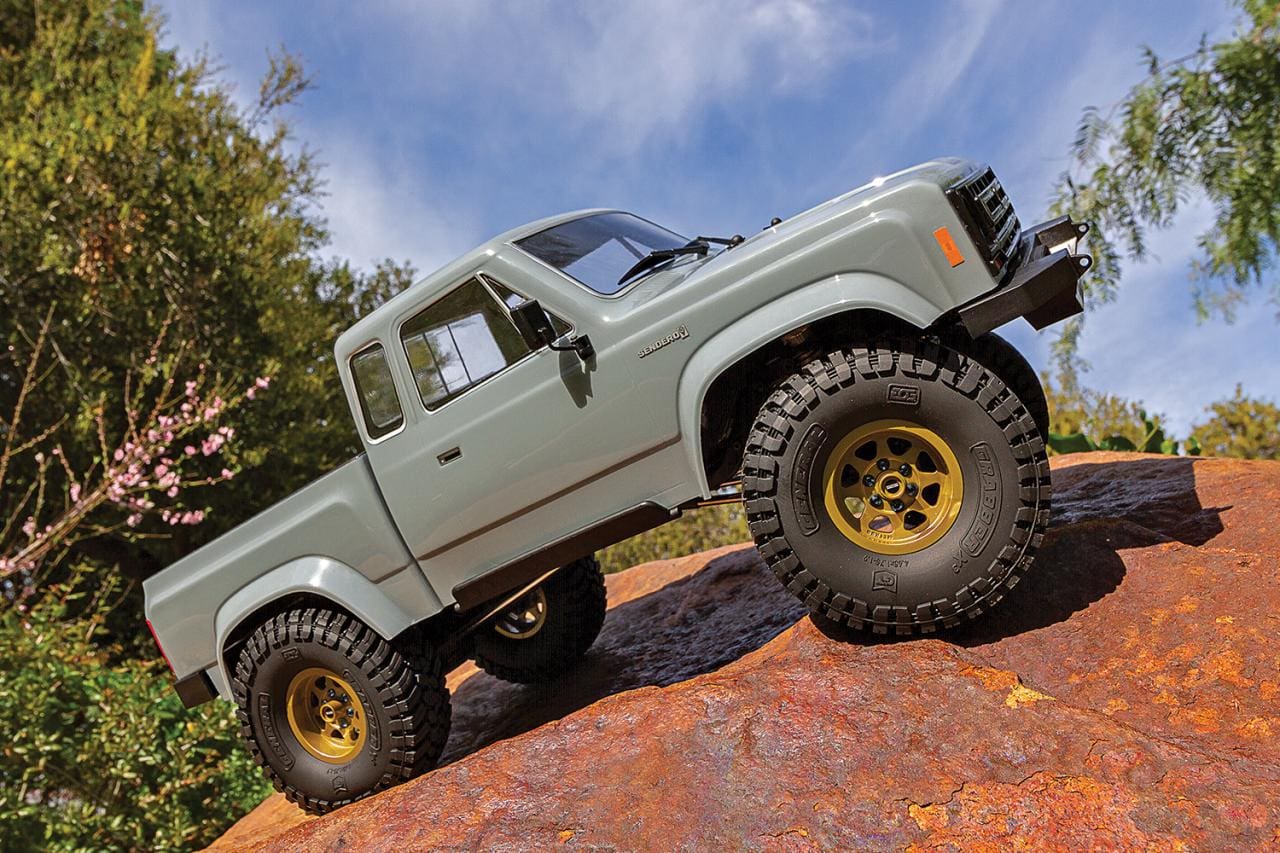 Speaking of cost, the Element RC Enduro Sendero trail truck is priced at $349.99 and is available from a variety of retailers. Visit elementrc.com to learn more about this new, 1/10-scale outdoor explorer.
Where to buy an Element RC Enduro Sendero
Image credit: Element RC