If you're in the market for a new R/C trail truck, you can't go wrong with Element RC's Enduro lineup. Between the Enduro Sendero, the Enduro Trailwalker, and the Enduro Trailrunner, you've got three completely-capable, 1/10-scale machines to journey into the great outdoors with.
For a limited time, Element RC is running a two for $499.99 sale on their ready-to-run (RTR) Trailrunner, letting you pick up two of these trail trucks for an amazing price. Whether you plan to use one for spare parts, or are planning to give one to a friend or family member, snagging two trail trucks for just under $500 is an unheard of bargain.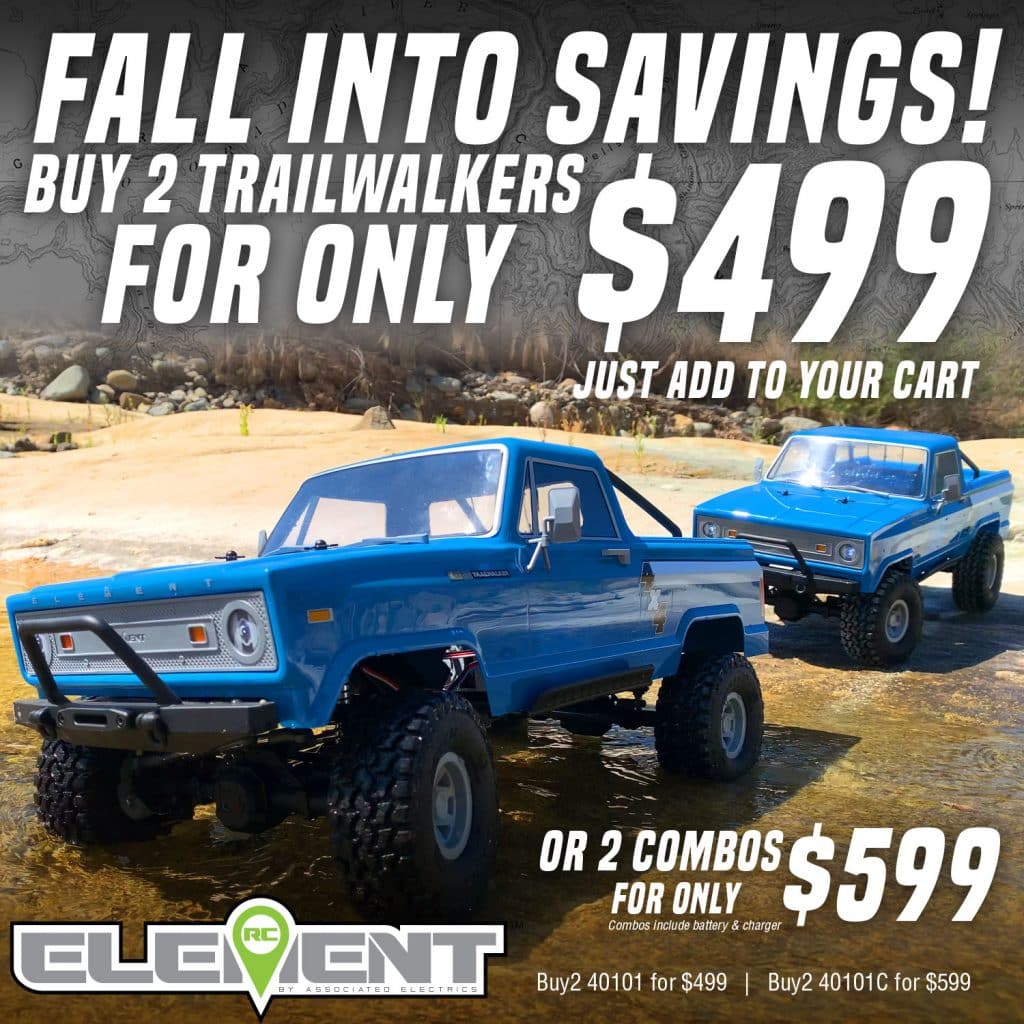 While this offer is good for the no-battery models, you can spend a bit more ($599.99) and get two Endro Trailwalker RTRs, plus two LiPo batteries and two LiPo battery chargers.
No end date has been listed for this sale, so if you want to take advantage of the savings, I wouldn't wait. Learn more about this Enduro Trailwalker sale at elementrc.com.
Image credit: Element RC