Element RC isn't messing around. Months after launching their Enduro Sendero trail truck, they're offering up another 1/10-scale model with a few tweaks and refinements.
Based on the same chassis setup and overall platform as the Enduro Sendero, the Enduro Trailwalker provides a solid foundation for trail driving and rock crawling. Where this model differs from its predecessor is in wheel/tire size and assorted visual elements.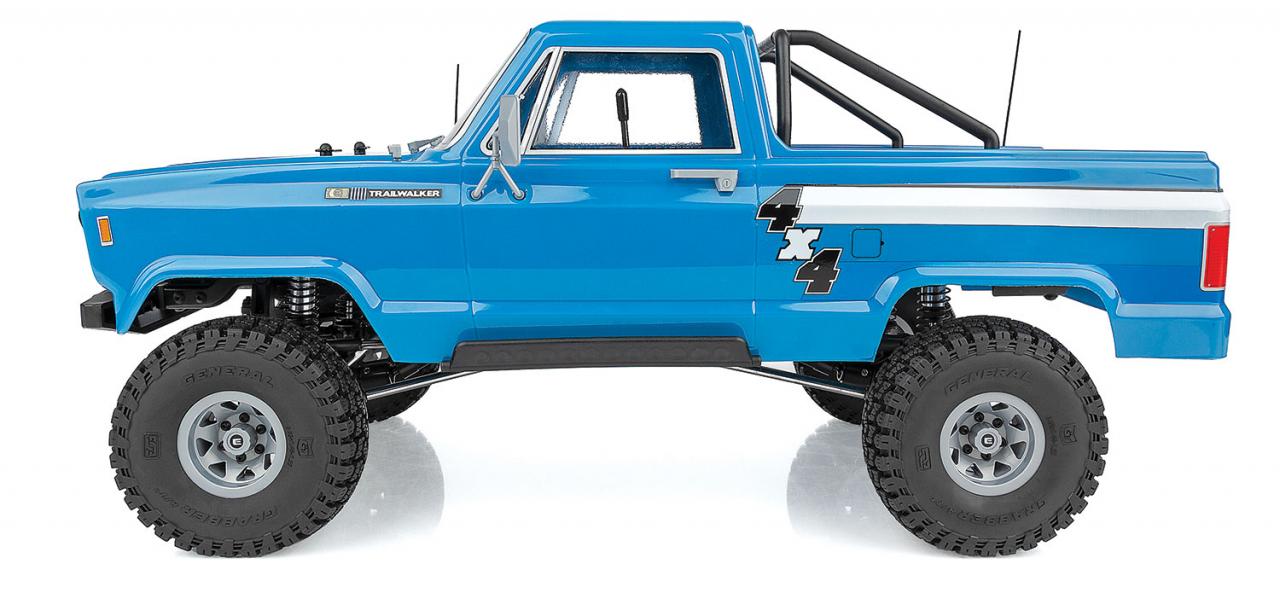 The most noticeable difference between the two models are the bodies. The Trailwalker features a sky-blue paint job, forward-leaning front grille, and roll bars/braces connecting the rear of the cab and the bed. Other scale details found on this new model's body are front and rear antennas and a hood-mounted action cam.
The front bumper also features a different style than the Sendero, swapping out the larger, tray-style version for one that's more svelt and features accents such as a stinger bar and d-rings.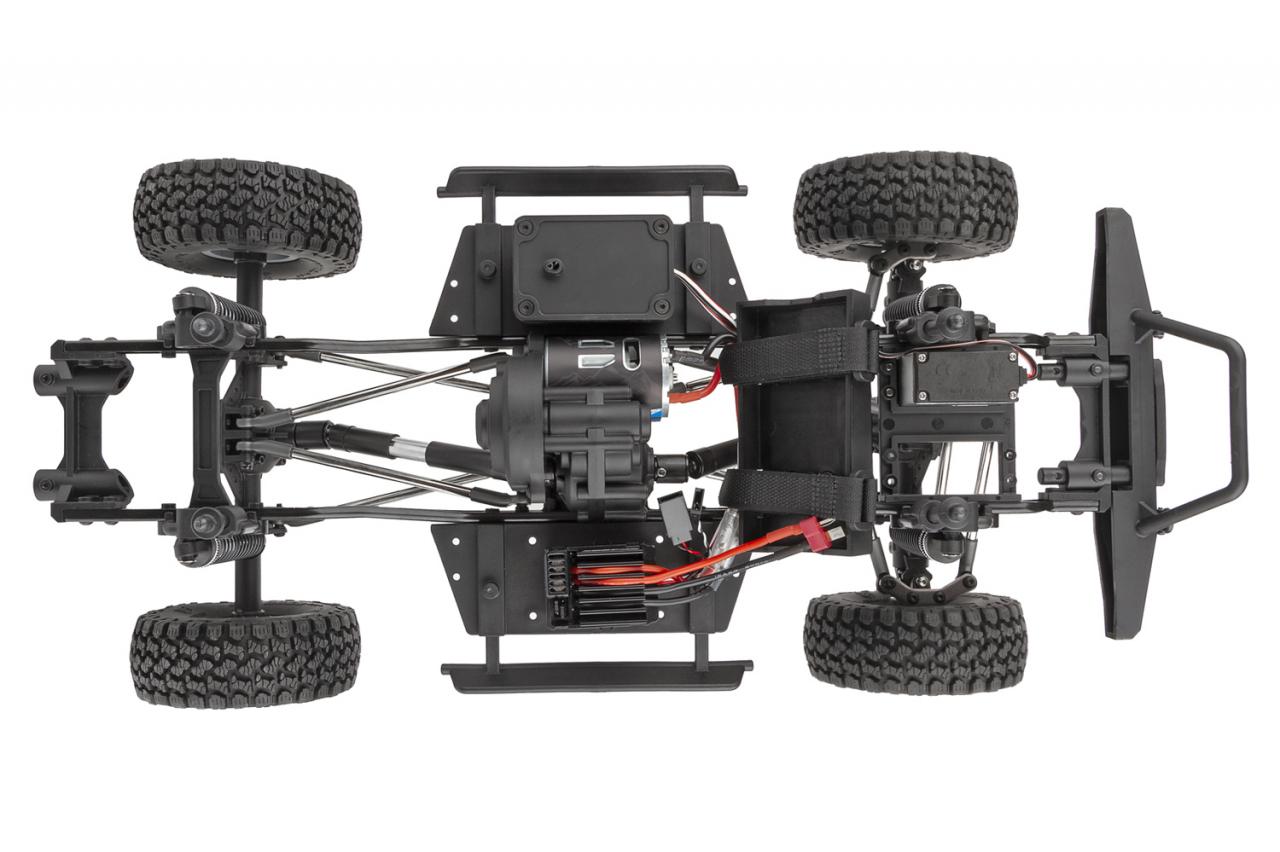 Sporting 1.55″ wheels and tires (vs the 1.9″ set that comes with the Sendero), the Trailwalker offers up a new feel in providing tires and wheels that are slightly smaller than the "norm" (in terms of 1/10-scale rigs). While these tires are smaller, they don't appear to be lacking in performance, as they're patterned after 1:1 General Grabber A/Ts.
Element RC Enduro Trailwalker Specs:
Power Source: Electric
Terrain: Off-Road
Body Style: Truck
Scale Size: 1:10 Scale
Assembly Level: Ready-To-Run*
Length: varies
Width: varies
Wheelbase: 313mm (12.32in)
Weight: varies
Internal Gear Ratio: varies
Drive: 4WD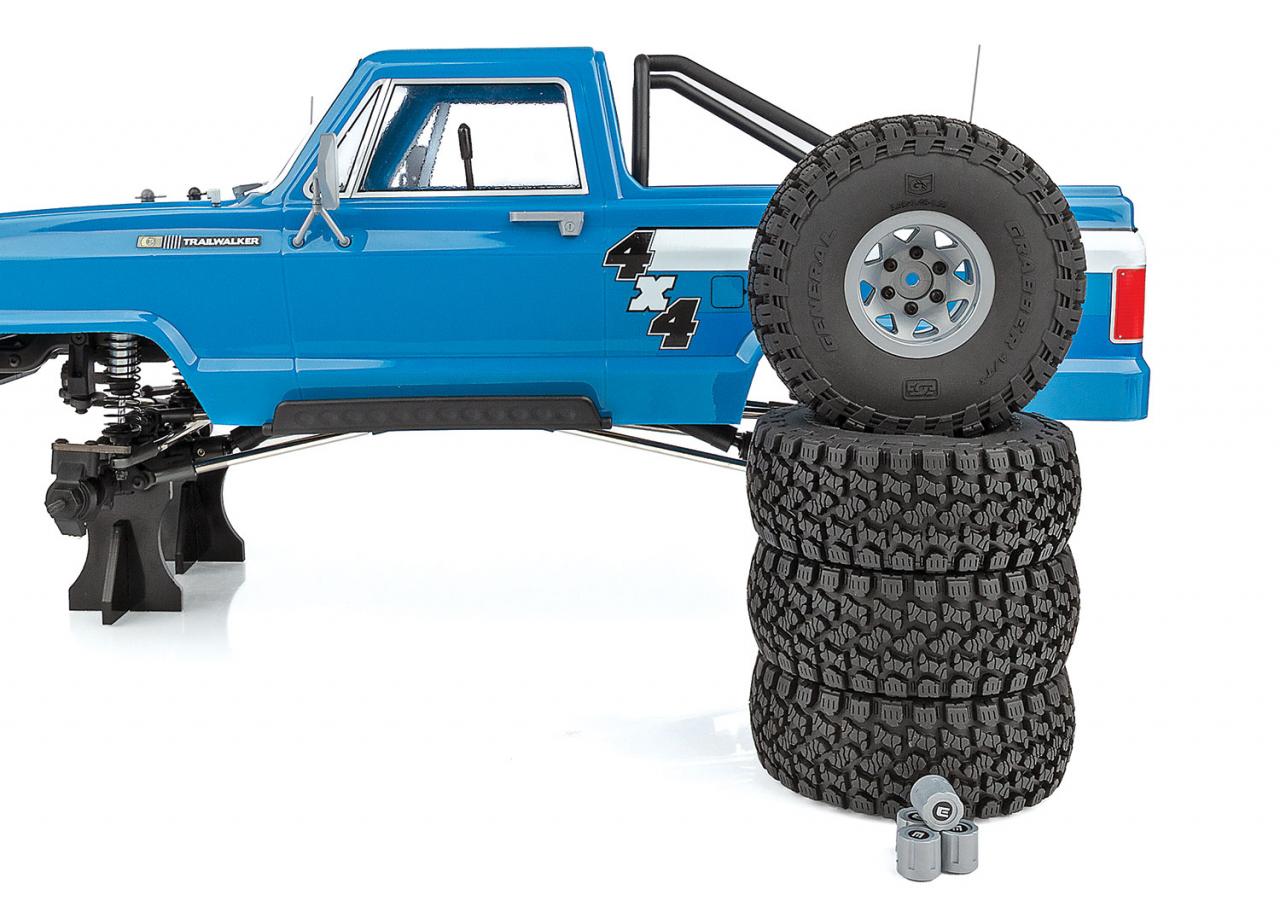 The Enduro Trailwalker carries a price tag of $349.99 for the standard, no-battery version and is also available with a LiPo battery and charger combo for $409.99. This trail truck will be available for purchase through a variety of online and in-store retailers.
Learn more about this R/C crawler at elementrc.com.
Image credit: Element RC