Element RC recently celebrated its 1-year anniversary after popping onto the R/C scaler scene with the Enduro Sendero RTR. To mark the occasion, they've also released a new ready-to-run (RTR) model into their lineup, the Enduro Trailrunner RTR.
Blending aspects from their current line and topping it off with a Toyota 4Runner-inspired body, the Trailrunner RTR has plenty of features to make outdoor R/C enthusiasts and scale detail geeks happy.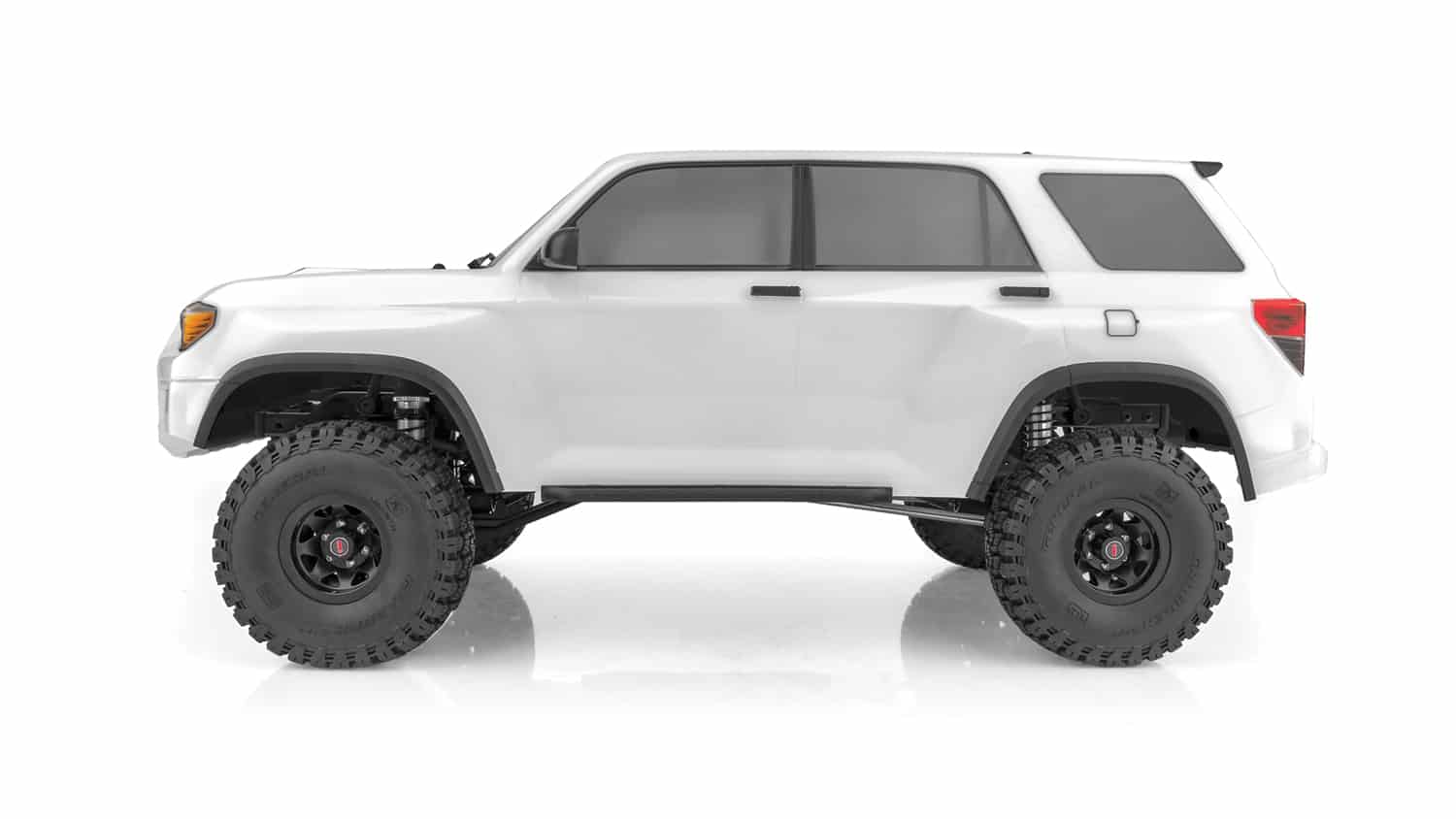 With eye-catching 1.55″ beadlock wheels and General Grabber A/T X tires, this rig will offer plenty of driving challenges, no matter what type of terrain you're trying to tackle. Also in the performance category for the Trailrunner RTR is the inclusion of Element RC's IFS (independent front suspension) setup.
On the power and torque front, this model features the same 5-slot brushed motor, ESC, and Stealth X gearbox that are found in the Enduro Sendero and Enduro Trailwalker.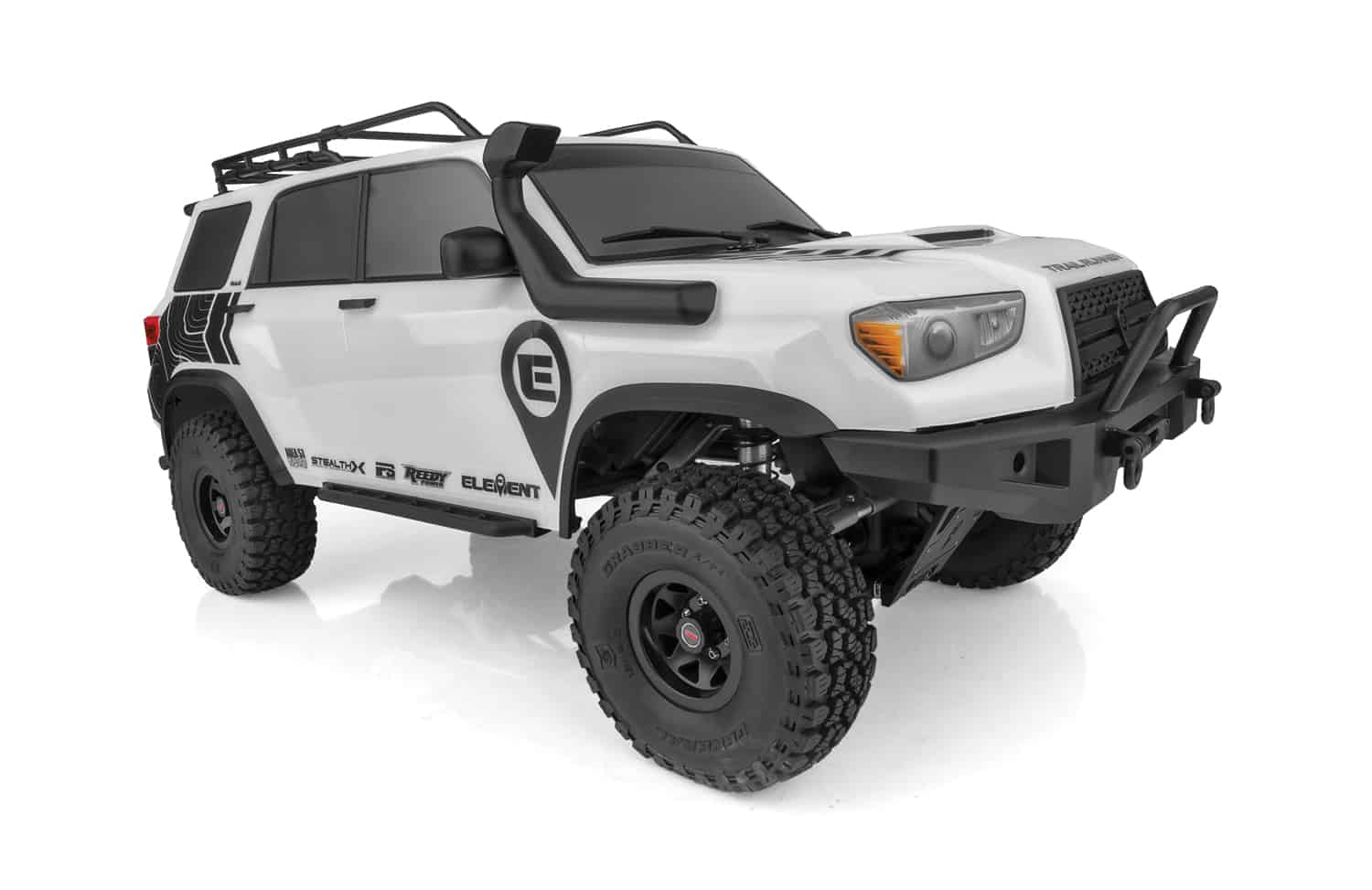 If you want to trick out the appearance of your rig as soon as you pull it out of the box, the Trailwalker RTR might be the perfect rig for you. In its base configuration, it looks like it just rolled off of the lot at a local dealership, but you can remove the lower portion of the front bumper and replace it with an off-road-ready bumper/brush guard, snorkel, roof rack, and more. This makes for an appealing option if you like to tinker.
Priced at $389.99, the Enduro Trailrunner RTR will be available in June from Element RC and its dealers. Visit elementrc.com to learn more about this modern-day 1/10-scale trail truck.
Image credit: Element RC