Slowly but surely, the Traxxas TRX-4 Sport is shaping up to be quite the customizable trail rig. After their initial announcement of Sport-specific accessories, the team at Traxxas has released a TRX-4 Sport LED Light Kit which not only allows for nighttime driving but also adds a new level of visual detail to this "standard" pickup truck body.
This light kit includes LED lights for the headlights and taillights of the TRX-4 Sport and also provides the necessary light buckets, lenses, and external grille and rear fascia for transforming your trail runner into a true scale machine.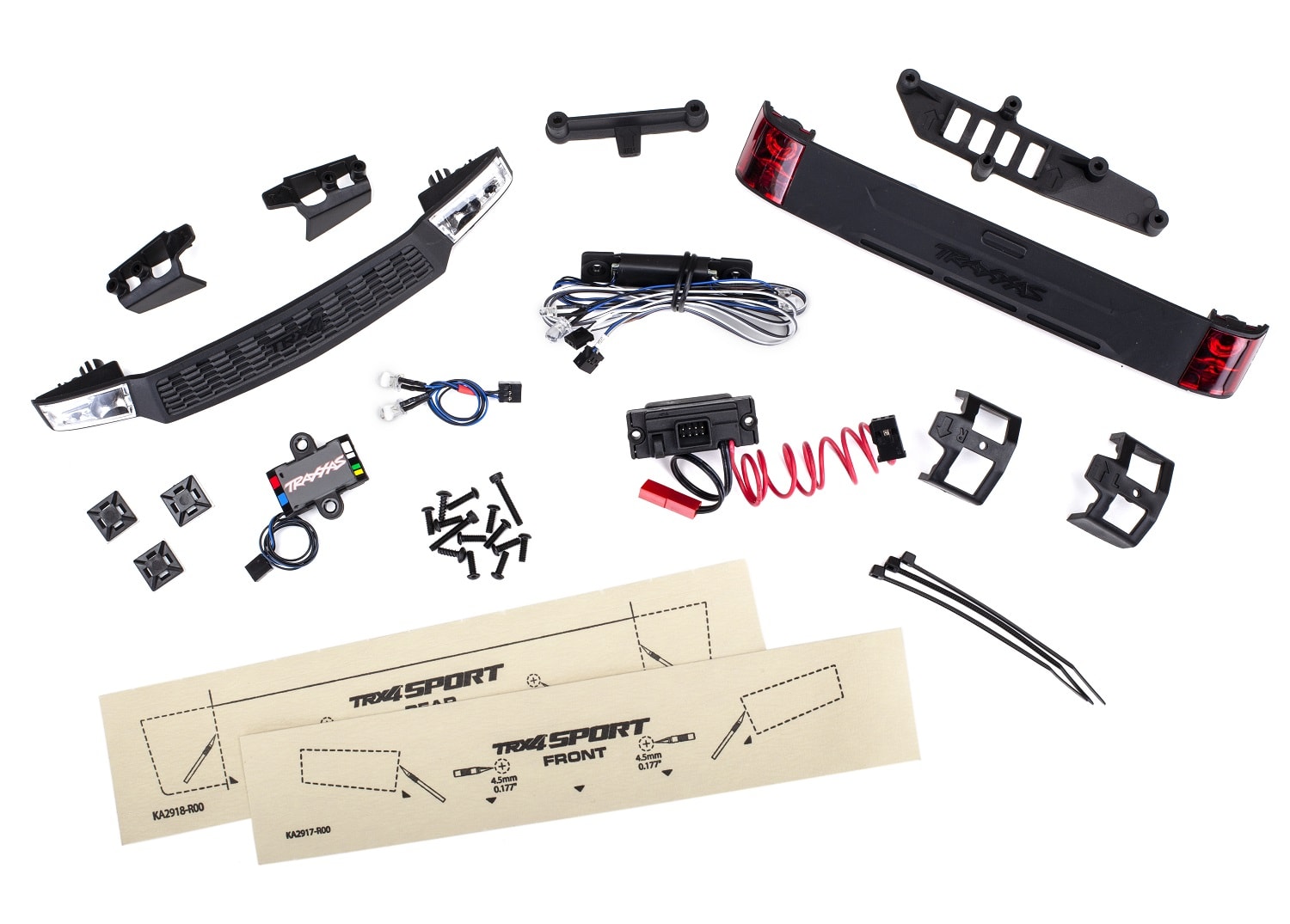 The TRX-4 Sport LED Light Kit features a waterproof/water resistant design and can handle both NiMh and LiPo power. Installation appears to be rather simple, thanks to bolt-on hardware and adhesive mounting templates.
Priced at $65.00, the Traxxas TRX-4 Sport LED Light Kit will be available online as well as through your local Traxxas dealer. Visit traxxas.com to learn more about this scale R/C accessory.
Image credit: Traxxas