Tekin has been cranking out some impressive products as of late, including a new line of 5-Slot, brushed crawler motors. Aimed at providing smooth, responsive power, these motors should be a great upgrade option for any ready-to-run (RTR) R/C crawler or kit build.
Their 5-Slot Crawler Motors feature a 1×3 wind pattern, dual ball bearings, gold-plated copper solder tabs, and offer adjustable timing. The motors can be rebuilt for maintenance and upkeep and are competition legal.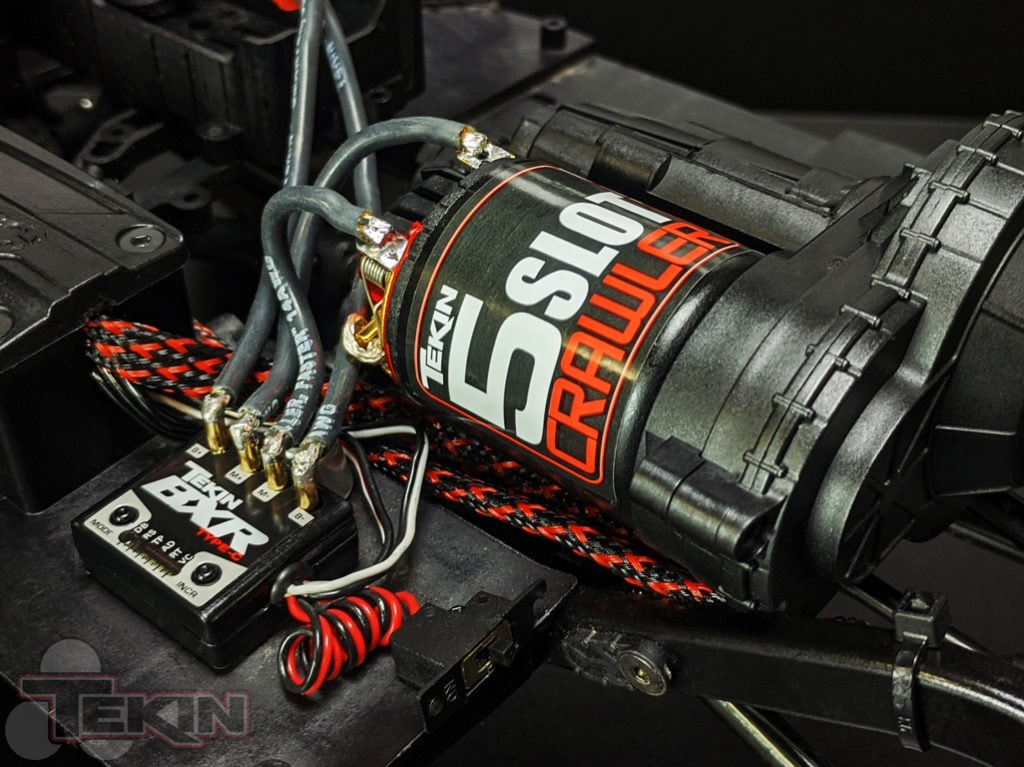 The Tekin 5-Slot motor line is available in 12T, 16T, and 20T configurations. A range of parts, including brush and spring kits, armatures, and wires are availalbe for rebuilding and refreshing your motor.
Tekin 5-Slot Brushed Crawler Motor Specs:
Voltage Limit:

12T – 3S LiPo
16T – 3S Lipo
20T – 3S LiPo

Weight: 5.98oz / 169g
Shaft Dimensions: 3.2 (1/8″) x 11.3mm
Motor Diameter: 35.85mm / 1.40″
Motor Length: 52.5mm / 2.1″
Max Operating Temperature: 180F / 88C
Bearing Size: 3/8″ x 1/8″
Magnet Material: FB12 Ferrite High Torque
Armature: 5-Slot Design
Rebuildable: Yes
Tekin's 5-Slot Brushed Crawler Motors will be available direct and through their dealers. Visit teamtekin.com to learn more about this R/C crawler motor.
Image credit: Tekin