Another of ARRMA's recently-refreshed models is their budget-friendly Typhon 4×4 V3 MEGA buggy. If you're in the market for a solid entry-level machine to whet your go-fast appetite, this might be a great option for you.
Powered by a 12T brushed motor, the 1/10-scale Typhon 4×4 V3 MEGA offers the traction and performance benefits of four-wheel drive, coupled with a durable and highly-adjustable chassis. Select components feature a modular design for easy access and maintenance and waterproof/water resistant electronics will let you run this buggy just about anywhere and in just about any conditions.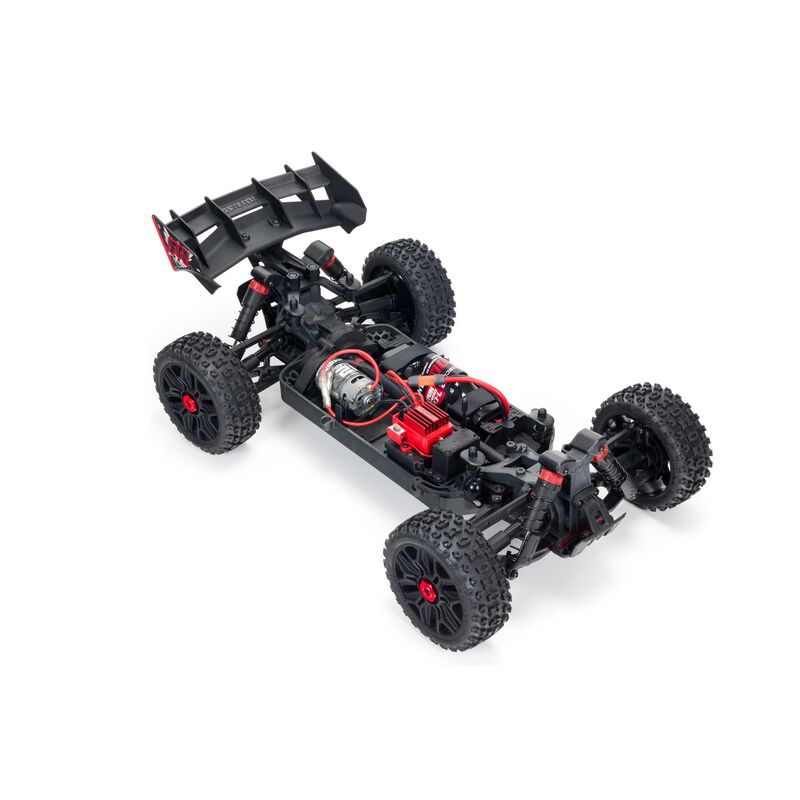 Other V3 highlights include a stronger chassis than previous models, a larger pull tab for the power module, and a redesigned steering setup which allows for easier removal of debris. This model has been paired with a Spektrum SLT3 radio transmitter and SLR300 receiver, featuring three total channels.
ARRMA Typhon 4×4 V3 MEGA Specs:
Scale: 1/10
Height: 7.68″ (195 mm)
Length 20.12″ (511 mm)
Width: 12.05″ (306 mm)
Wheelbase: 12.91 in (328mm)
Weight 6.16lbs (2794g)
Track: 12.05 in (306mm)
Rear Track: 12.05 in (306mm)
Motor Type: Brushed, 550-size
Price: $229.99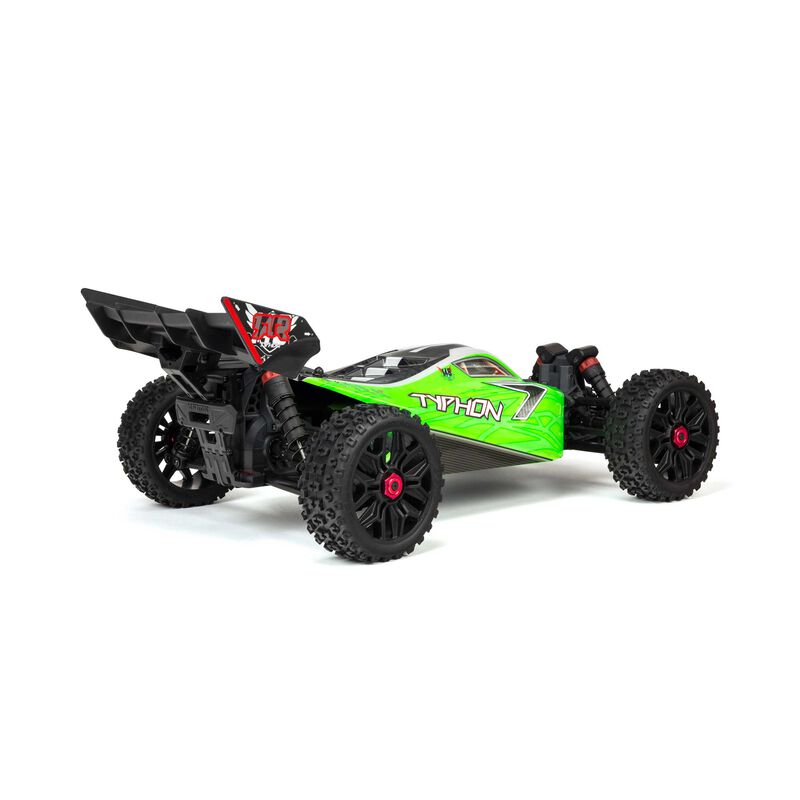 Priced at $229.99, the ARRMA Typhon 4×4 V3 MEGA will be available directly from ARRMA, Horizon Hobby, and their dealers. Visit arrma-rc.com to learn more about this 1/10-scale R/C buggy.
Image credit: ARRMA