Further proof that you can spruce up a ready-to-run R/C machine with a bit of creativity…and paint.
When it comes to R/C customization, one of the most talented individuals I've encountered over the past few years is Chris de Graaf (aka Hemistorm). His ability to take just about any ready-to-run (RTR) model and transform it into a one-of-a-kind creation is second to none. With that in mind, you can probably imagine my excitement upon learning that Chris had received a Redcat Racing GEN8 Scout II and was planning to put his own spin on it.
Putting aside my personal feelings for the International Scout for a moment, the fact that there's a new body style option for RTR R/C crawlers is quite refreshing. Pulling my infatuation with the Scout II back into focus, I've held the 1:1 Scout in high regard for many, many years and feel a sense of joy whenever this vehicle is replicated in 1/10-scale form.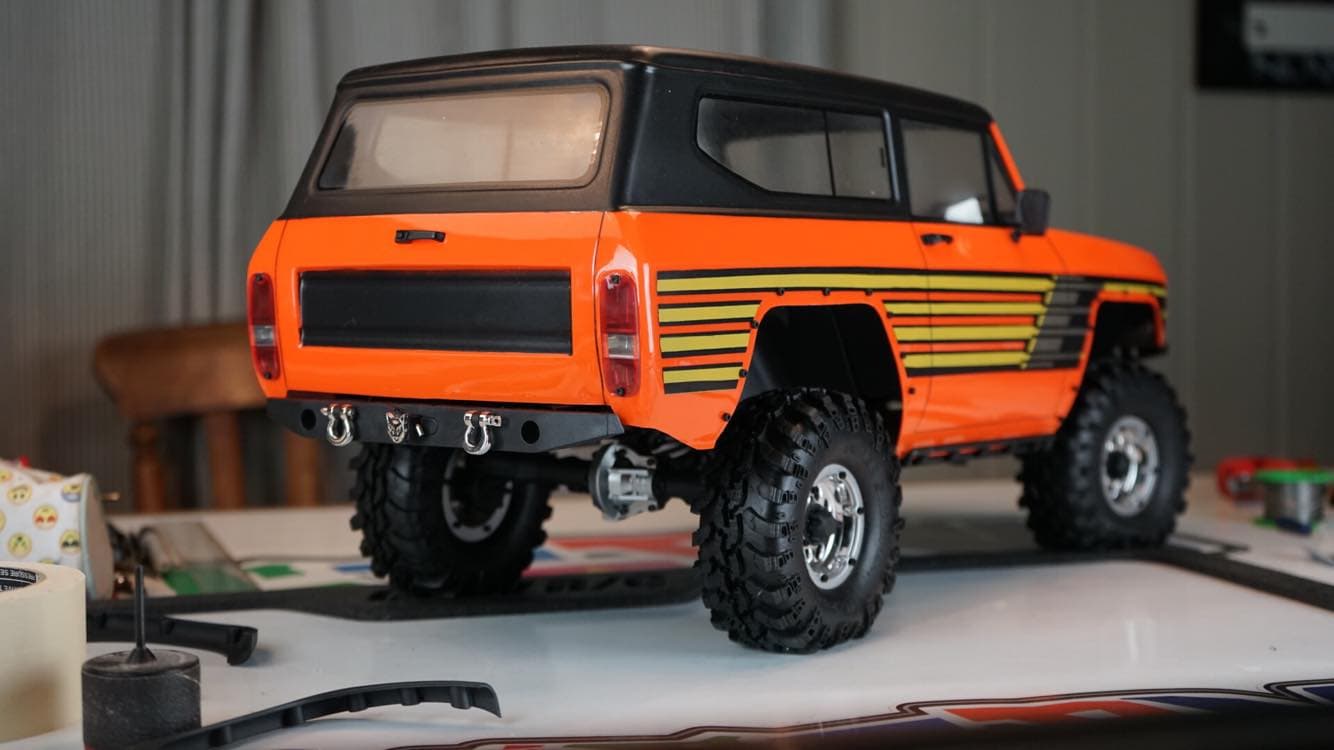 The combination of something new on the scale R/C scene and the anticipation of finding out what Hemistorm would transform his GEN8 Scout II into had me glued to my social media feeds for a number of days. As the official release day arrived, Chris didn't disappoint. There's no denying this rig is an eye-catcher, all the way from the color scheme and accents to the fine details that are sprinkled throughout the body.
The techniques which Chris employed during this customization revolve heavily around masking and stenciling. In fact, these seem to be two of his favorite methods when it comes to customizing RTR machines. Before the paint can be brought out, however, the stock body has to be prepped. By removing trim, decals, and select areas of paint, the stock shell was ready to begin its transformation. From that point forward, many layers of masking tape were applied and the visual design and details were laid out.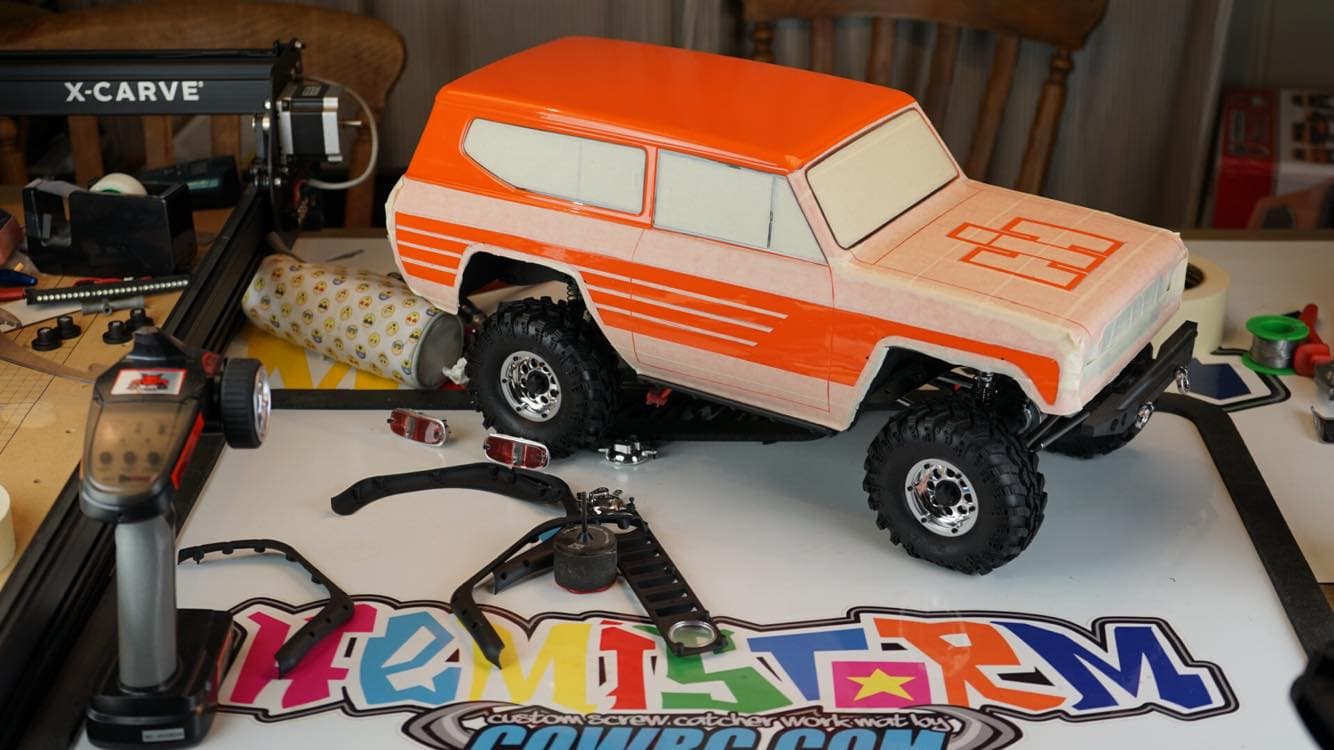 While the craftsmanship that went into the side/door design is breathtaking, the ultra-fine details of hood and door lines and window trim may be what I most appreciate about this customization project. All of this attention to detail pays off in the long run, as this stands apart as a one-of-a-kind creation.
One element that I've always enjoyed about Chris's project walk-throughs is that he always shares the "how-tos" that go into his approach, making it easy(?) for any R/C enthusiast to take that similar approach with their own custom project. That aspect hasn't stopped as details about removing the "window paint" and other pre-applied elements are shared during his recap/reveal video.
Gallery: Hemistorm's Custom Redcat GEN8 International Scout II
If you want to see how this entire process came together, check out the official reveal video that was posted on the Hemistorm YouTube channel.
Image credit: Chris de Graaf (Hemistorm)