Two of the most talked about R/C models of 2016 were the Monster Jam Monster Truck replicas of the Grave Digger and Max-D from Axial. While the hobby had seen radio-controlled monster trucks before, these turned up the wick with external and internal scale details and realistic modeling. The SMT10 platform is quickly turning into a favorite among hobbyists, especially those that are looking for a tough truck that can also sport some style.
If you have one of these two massive machines in your R/C lineup, you can now add more visual appeal to them through a number of accessories produced by Exclusive RC. From driver compartment upgrades to fuel-cell and engine mods, there are a number of ways to customize the look of your Axial monster truck.
Triple Gauge Pod – $19.00 (lit)/$14.00 (non lit)
This is a gauge cluster with three meters. Choose from a pre-wired, LED-lit model for superb realism, or choose a non-lit model for a subtle upgrade.
Give your 1/10 driver a new set of controls with this highly-detailed cockpit. Featuring LED-lit instrument clusters, a detailed steering wheel, support braces, and gear shifter, this is an amazing piece that will raise the scale value of your monster ride.
Autometer Race Tach – $13.00 (lit)/$12.00 (non lit)
Add a single-gauge tach to the inside of your SMT10 with this 1/10-scale accessory. Similar to the Triple Gauge Pod, this upgrade is available in either a lit or non-lit option.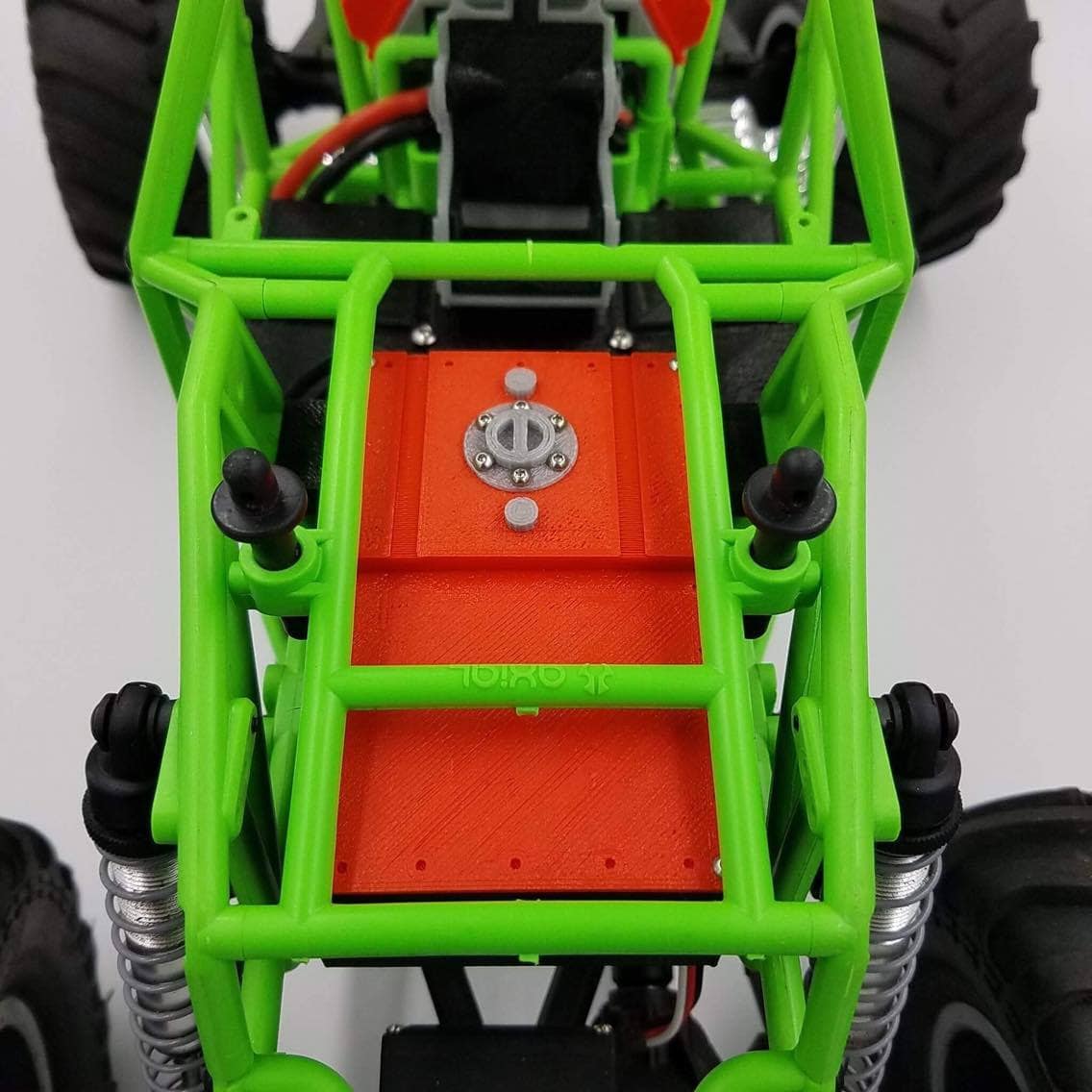 While these fuel cells won't give your monster truck more power, they'll give it an instant boost of scale sweetness. To top it off, they're lightweight and won't upset the balance of your machine.
This is an ultra-detailed seat that will help finish off the interior of your SMT10 R/C monster truck.
Learn more about these upgrades and many others at exclusive-rc.com.
Image credit: Exclusive RC