Along with the recent boom in scale, trail radio-controlled vehicles, monster trucks have been making a BIG comeback in the world of radio-control. Axial, long-known for their trail-ready replicas and rock-crawling rigs, has turned its attention to these massive, monster machines and has fully embraced them.
The latest addition to their new SMT10 lineup is a replica of the MAX-D Monster Jam truck. Following in the (massive) tire tracks of their mid-summer Grave Digger release, the new SMT10 MAX-D features authentic body styling and a realistic tube-frame chassis to give you a great visual experience, both inside and out.
Powered by a 27T brushed motor, the Axial's MAX-D is capable of taking on any obstacle or scale exhibition course you can dream up.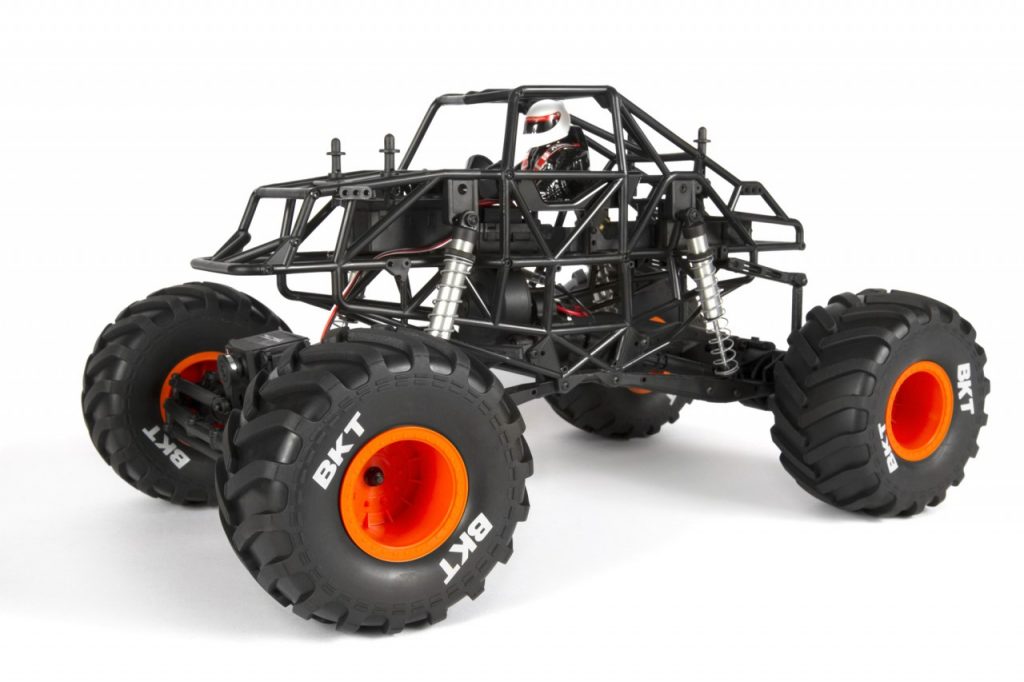 Using the same base components at the previously released Grave Digger, the MAX-D model features an AE-5 electronic speed control (ESC) that's 3S LiPo capable, a 2.4GHz radio system, Tactic TTX300 3-channel transmitter, and 3-channel Tactic TR325 receiver.
On the outside the SMT10 MAX-D features an authentic, licensed body and rolls on massive, 2.2" replica BKT Monster Jam tires. But the scale detail doesn't stop there. Using the same plastic, tube-frame chassis as the first SMT10 model, this truck has visual appeal from every angle.
Specifications:
Length: 19″ (483mm)

Width: 13.2″ (335mm)

Height: 10.75″ (273mm)

Wheelbase: 13.9″ (353mm)

Ground Clearance: 2.9″ (74mm)

Weight (with electronics): 7.11lbs (3.22kg)

Motor: Axial 27T Electric Motor

Radio: Tactic TTX300 3-CHANNEL SLT RADIO, 2.4gHz

Servos: Tactic TSX45 Servo. Torque: 6.0V 151 oz-in, 4.8V 143 oz-in

ESC: AE-5, forward/reverse, drag brake, 3S LiPo compatible, waterproof
Priced at $399.99, the Axial SMT10 MAX-D Monster Jam Truck is available for preorder at axialracing.com.
Image credit: Axial