The increasingly-popular 1/10-scale Ascender kit (featuring a Chevrolet K5 Blazer body) by Vaterra has been receiving rave reviews since its release. The thought and details that were out into that setup make it an instant challenger to Axial and their SCX10 platform. For those hobbyists looking to get into Vaterra's new ride with a little less hassle, a ready-to-run version has just been announced.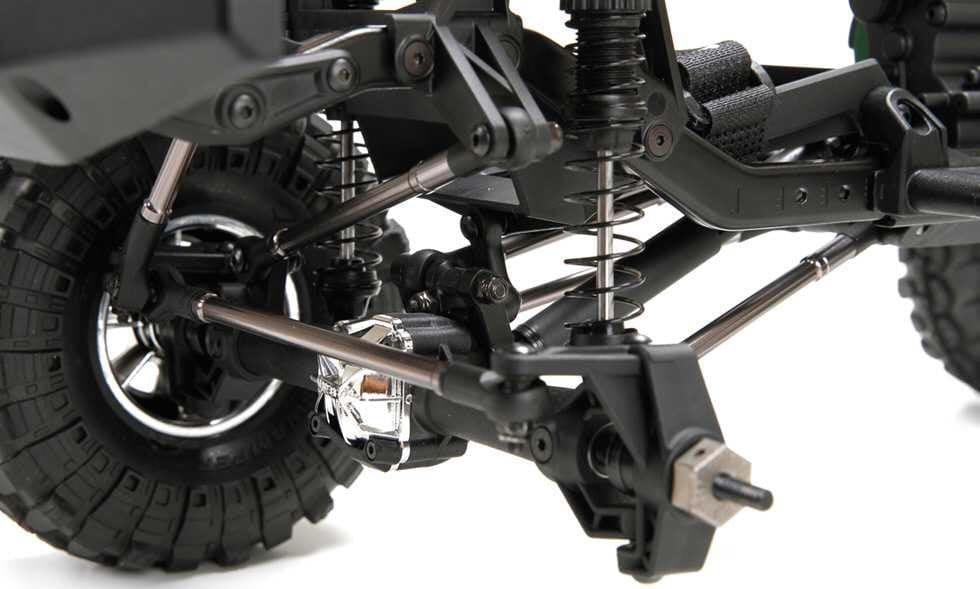 Specifications
Type – 4WD "Scale" Rock Crawler
Scale – 1/10
Length – 21.25 in (540mm)
Width – 9 in (229mm)
Height – 9 in (229mm)
Ground Clearance – 1.06 in (37mm)
Weight – 4 lb (1.81 kg)
Chassis – Steel Ladder Frame
Suspension – Multi-Link Solid Axle
Drivetrain – 4WD
Tire Type – Licensed Super Swamper TSL SX
Motor/Engine – 35T Brushed 540
Speed Control – Included
Radio – Spektrum DX2E 2 Channel
Servos – Included
Gear Pitch – 48-Pitch
Wheel Size – 1.9 in (48.26mm)
Shock Type – Oil Filled Threaded Injection Molded
Body – 1982 Chevy K5 Blazer Painted
Ball Bearings – Complete
The selling price is listed at $399.99 (compared to $319.99 for the kit version). Given the warm response to the do-it-yourself model, I'm going to go out on a limb and say Vaterra might have another smash hit on their hands.
Image credit: Vaterra