The original monster truck, available on a longstanding monster truck platform.
Radio-controlled monster trucks have always been a popular category among hobbyists. While there have always been a number of models available, there has been a recent resurgence, with new vehicles such as Axial's Grave Digger (SMT10) entering the fray.
Traxxas has established their own popular monster truck line with numerous vehicles being born from their Stampede platform. The latest in that lineup brings a well-known name in the 1:1 monster truck world over the to the R/C universe.
The new Bigfoot 2WD monster truck features a replica Bigfoot body (available in two color schemes – Firestone blue/Summit RAcing Equipment silver) that rides on top of the longstanding Stampede chassis. This ready-to-run (RTR) truck is powered by a Traxxas Titan 12-turn brushed motor which is fueled by a 7-cell NiMh battery (with Traxxas iD tech).
The Traxxas Bigfoot features waterproof/resistant electronics throughout, including an XL-4 electronic speed control (ESC) and 2.4GHz TQ radio system.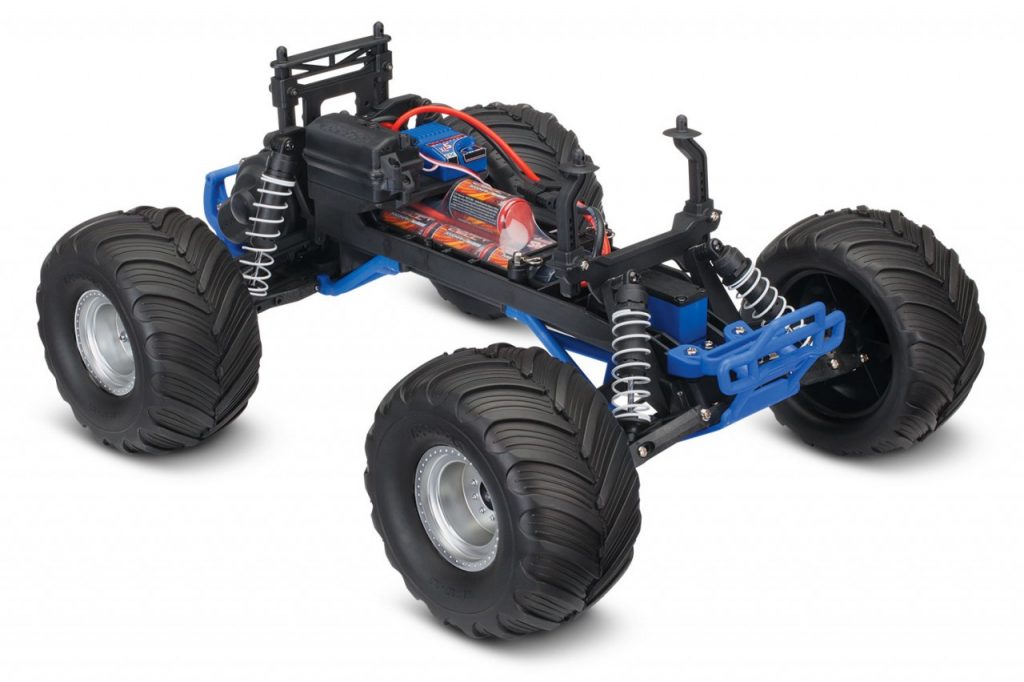 For handling and off-road performance, the tried-and-true Stampede platform provides stability and durability through years of being on the market. Oil-filled shocks, oversized 2.2 tires, and a fiber-composite chassis are just some of the standard features that are found across the Stampede line.
Priced at $209.95, the Traxxas Bigfoot looks like a fun option for the monster truck fan that is looking for a durable, battle-tested platform. While it lacks some of the "scale details" that the previously-mentioned Axial Grave Digger features, it is a relatively low-cost option for a backyard basher.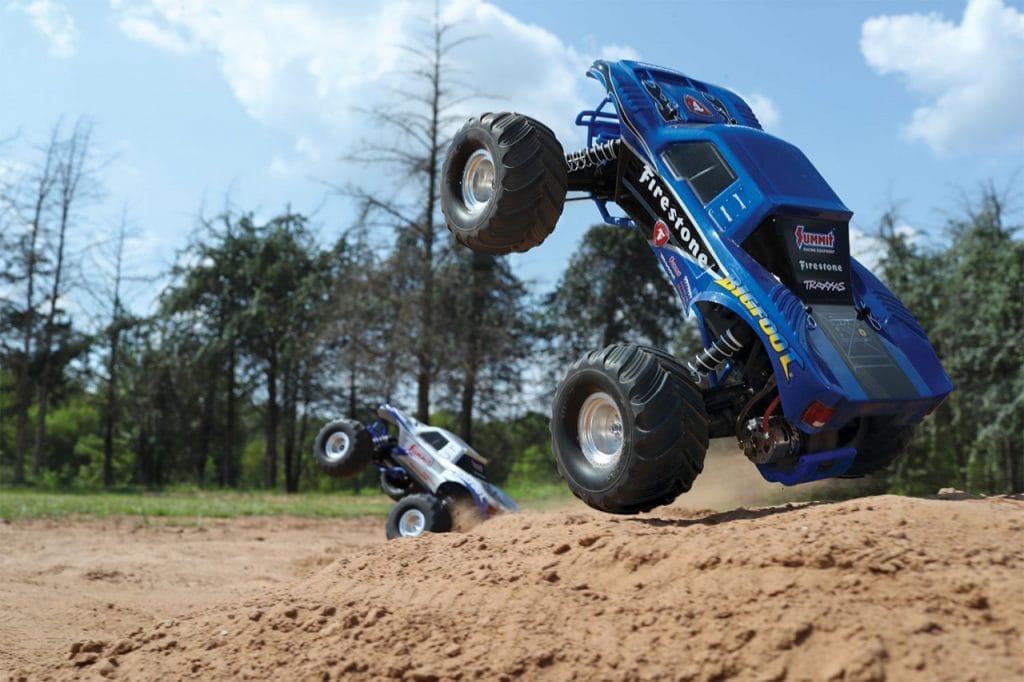 Learn more about the Traxxas Bigfoot Monster Truck at Traxxas.com.
Image credit: Traxxas