Get the latest updates on the SCA-1E RTR and Kit models, plus much more.
I've been clamoring for as many details as I can find regarding the new trail rigs from Carisma Scale Adventure.  While their Facebook page has been an excellent resource, the waiting game around the launch of their completed website.
After some frantic page refreshing, the arrival of their full website is upon us. The homepage features big, beautiful images of the Carisma Scale Adventure Coyote RTR as well as their builder's kit variant of the SCA-1E.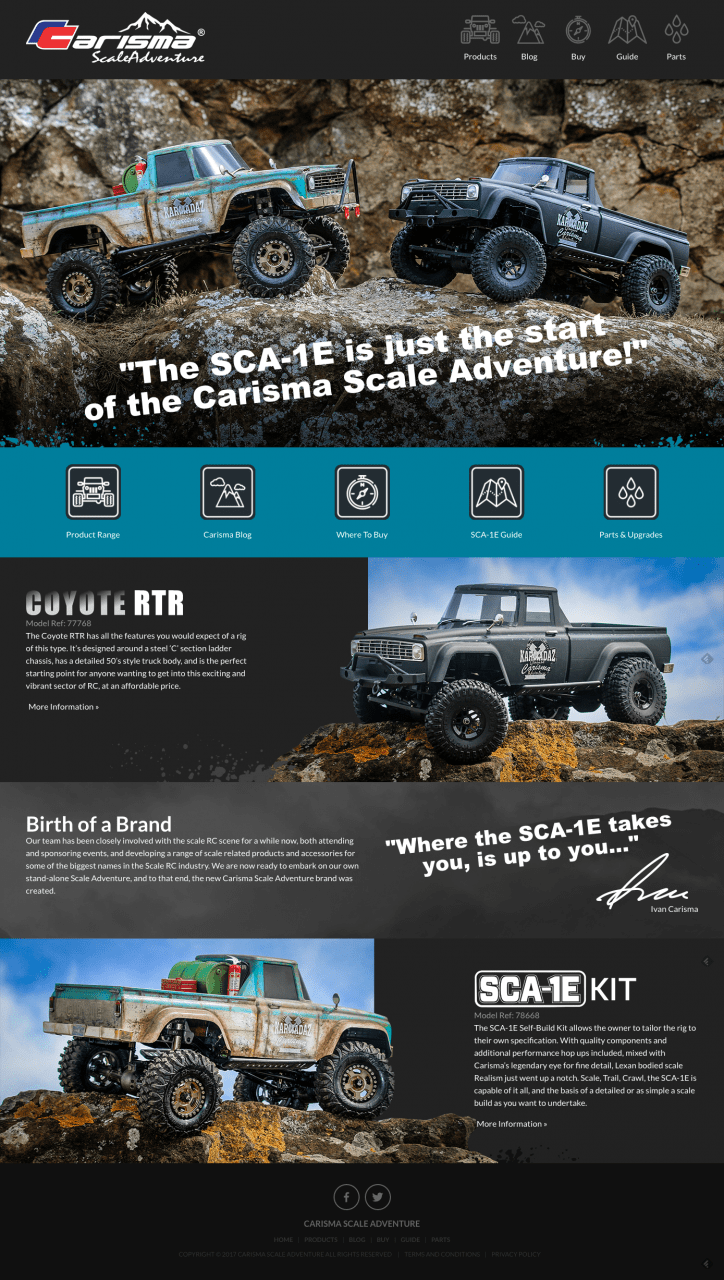 While you can't purchase directly from their site, there is a robust listing of where to purchase a CSA model, depending on where you're located. In addition to vehicle specs and purchase options, you can keep up with the Carisma Scale Adventure brand and trail team through their blog.
Head over to carismascaleadventure.com for the latest news on this branched-off brand from Carisma, and kick the tires on their new website.
Image credit: Carisma Scale Adventure