We've seen some fun releases in 2023, and it looks like the folks at Carisma will be joining the party soon, too. Their Carisma Scale Adventure brand has been posting preview images of an upcoming release known as The Bulldog.
While all of The Bulldog's information has yet to be released, It looks like the first release of this rig will be in kit form. Based on the amount of detail applied to the body and trim, this preview machine appears to be an excellent showcase of what this truck could be with the right amount of attention and craftsmanship.
Borrowing heavily from the styling of the Land Rover Series II from 1958, the Bulldog body is decked out with a detailed grille, front air vents, windshield wipers, and much more. This isn't your typical "crawler" body style, and I appreciate Carisma's willingness to venture outside the norm for their next release.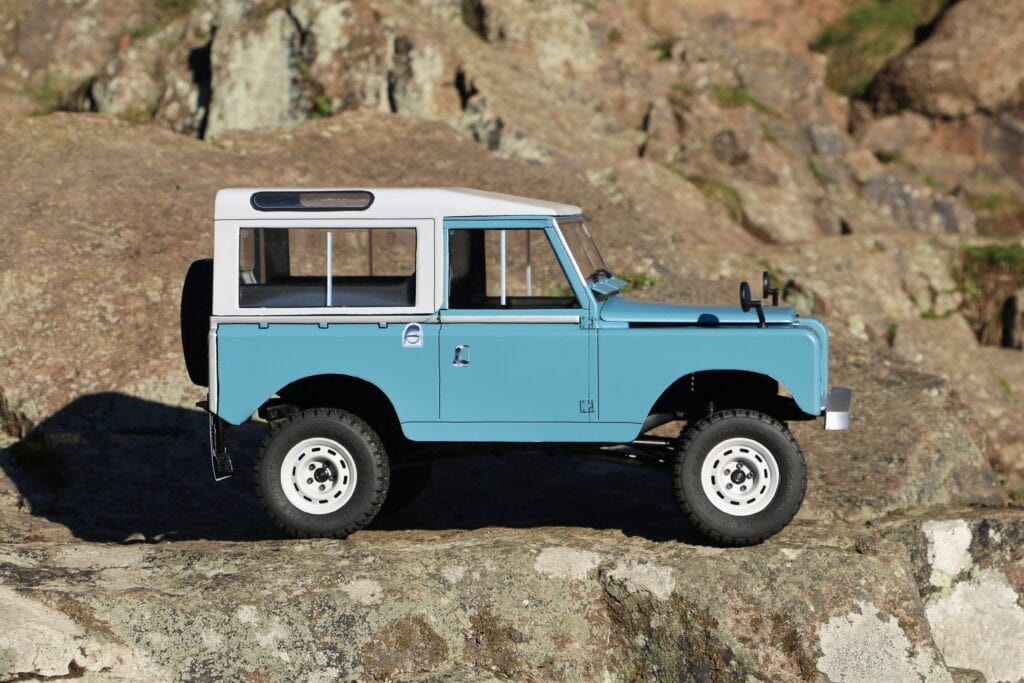 Underneath the beautiful detail of this body, it appears that the Bulldog will ride atop the SCA-1E 2.1 Spec chassis or at least some variation of it. The wheels and tires appear similar to those found on other Carisma Scale Adventure 1/10-scale models.
Stay tuned to the Carisma Scale Adventure Facebook page, and carismascaleadventure.com as more information about The Bulldog is released.
Image credit: Carisma Scale Adventure