Tekin has announced its new GEN4 motor series, aimed at three segments of the hobby. One of the hottest at the moment, R/C drag racing, is on the minds of many enthusiasts and brands, so it's no surprise Tekin is releasing a motor specifically for the straight-line crowd.
The Tekin G4 Eliminator has been designed with drag racing in mind and boasts a number of features that are specific to this form of R/C motorsport. Made from lightweight components that are designed to push heat away from the core, this motor should get you the power that you need when lining up against the competition.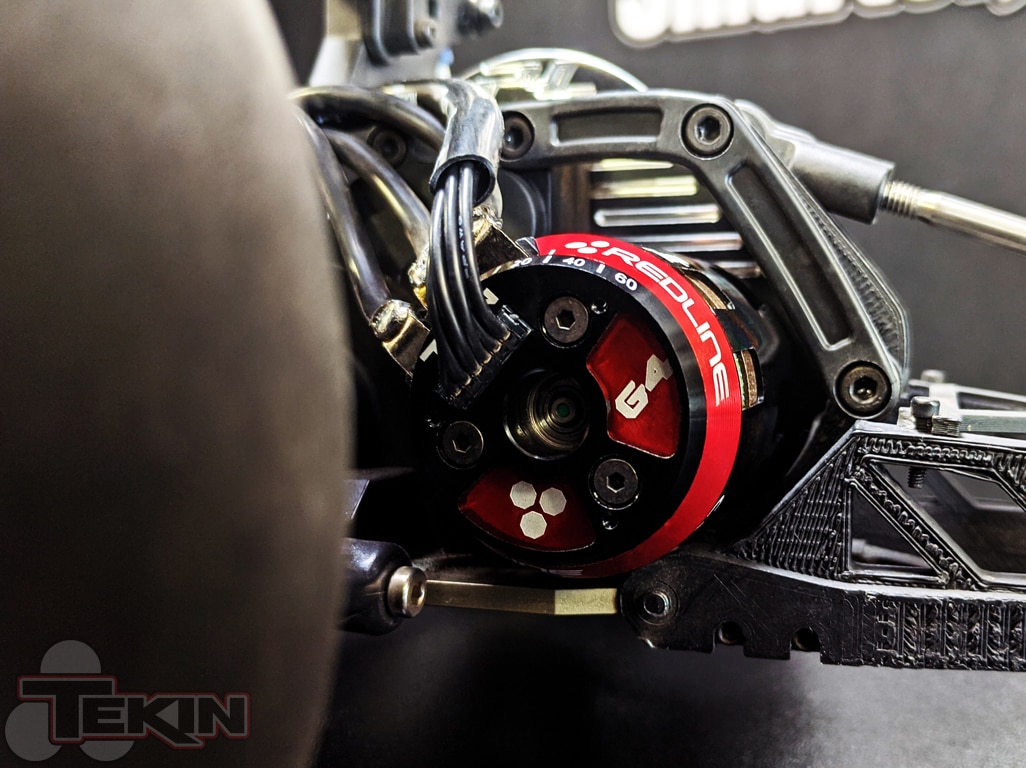 Other performance-minded elements include high RPM bearings, heavy-duty soldering tabs, a low-resistance stator, oversized front bearings, and a lightweight billet aluminum can.
This motor is perfect for no-prep, street eliminator, pro stock, pro mod, and top fuel drag racing, plus any other type of straight-line competition you can think of.
Tekin G4 Eliminator Motor Specs:
Input Voltage: 1-2S LiPO – 2.5T / 3.5T / 4.0T / 4.5T / 5.0T
Weight: 5.1oz / 145g
Shaft Dimensions: 3.18mm (1/8″) x 15.3mm
Motor Diameter: 35.85mm / 1.40″
Motor Length: 50.25mm / 1.978″
Max Operating Temperature: 180°F / 82°C
Bearing Dimensions: Front: 4x13x5mm
Rear: 1/8×3/8×5/32″
Rotor Size:

13mm TORQUE RED – 3.5T / 4.0T / 4.5T / 5.0T
13.5mm ULTRA TORQUE YELLOW – 2.5T

Rebuildable: Yes
To learn more about the Tekin G4 Eliminator motor, visit teamtekin.com
Image credit: Tekin