The popularity of indoor FPV flight has taken off (no pun intended) thanks to smaller aircraft models such as the Inductrix "Tiny Whoop" and RISE Vusion House Racer. If you're an indoor pilot and own the newest, aforementioned House Racer quadcopter, Hobbico has a sweet new contest that is well-worth putting your FPV goggles on for.
The House Racer Challenge, which runs from March 8 until April 4, 2017, combines this new multi-rotor aircraft with the House Racer Indoor FPV Race Pack to create a video competition that will show off the flying and course design skills of House Racer owners.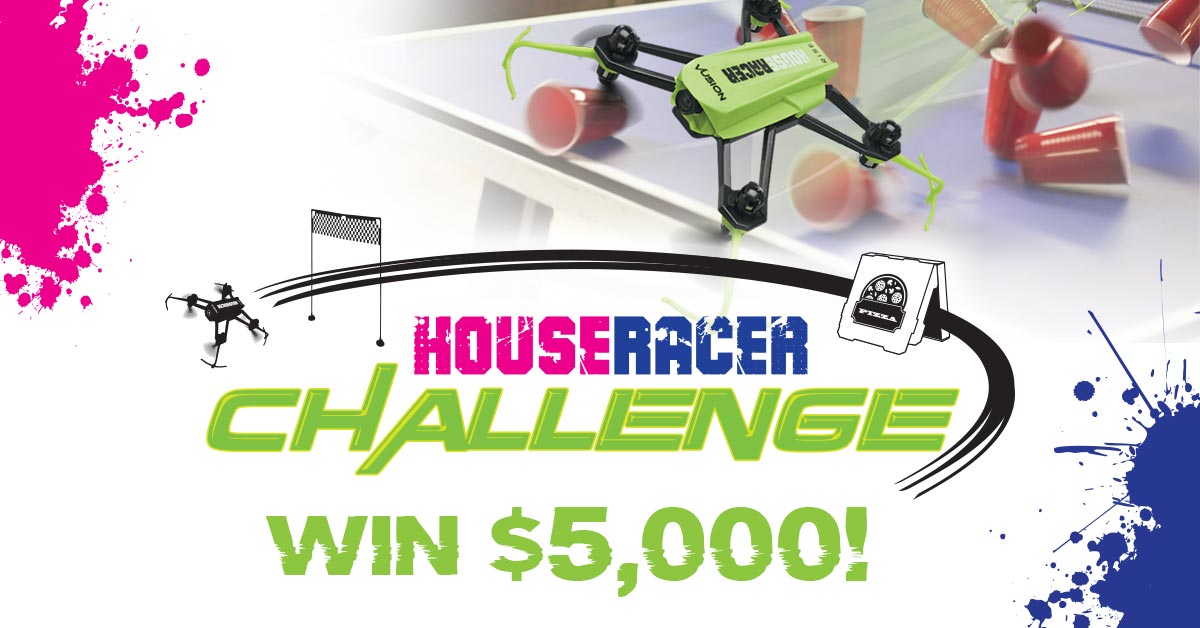 Participation in the House Racer Challenge requires the following:
Visit a hobby shop to pick up the House Racer Indoor FPV Race Pack and Gate System.

Build an indoor course with the House Racer gates and items around the house.

Shoot a video explaining the course and include flying footage featuring the House Racer.

Visit explore-rise.com/challenge to submit a video between March 15 and April 4, 2017.
"The contest will be presided over via a panel of celebrity judges, including Paul Nurkkala, Justin Davis and Chris Thomas of MultiGP. Paul is a pilot on Team Futaba and is also a DRL Racer under the name "Bulbufet". Justin Davis is the Founder and CEO of Drone Camps, a YouTube channel dedicated to helping new pilots fly, maintain and understand their drones. MultiGP is a drone lacing league for first-person view radio-controlled aircraft."
Learn more about the Hobbico House Racer Challenge at explore-rise.com.
Image credit: Hobbico