Does your radio-controlled vehicle need a power boost? How about an electronics overhaul? If increasing the speed and performance of your R/C machine(s) is on your to-do list, Castle Creations just made that project a bit easier with their "Back to School" sale.
Between now and August 31, 2017, you can save up to 34% on a selection of Castle Creations products. From brushless motors and electronic speed controls (ESCs) to fan shrouds and bullet connectors, there are a variety of options available for your electronics and power-upgrade needs.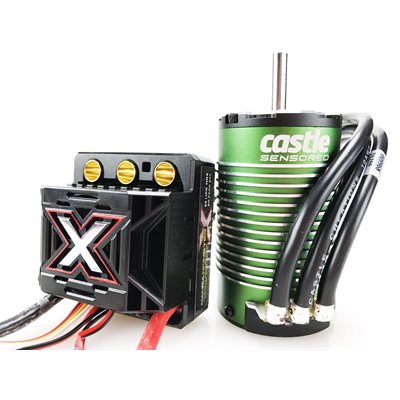 No coupon codes are required and products are marked as discounted. For the complete listing of sale items, head over to castlecreations.com.
Image credit: Castle Creations*
*#ShortBus is a completely customized SCX10 built by Steve Martin (fb.com/RcRockCrawl) and powered by a Castle Mamba Monster X.