When your summer plans involve wet "terrain", don't fear that your passion for the hobby will need to be put on hold. There are an array of amazing radio-controlled watercraft for all levels of experience, just ready to hit the water. One of the latest ready-to-run (RTR) options carries a lean and mean look, along with impressive speed.
The Pro Boat UL-19 Brushless Hydroplane is, as its name implies, a brushless-powered watercraft that is capable of attaining speeds close to 50mph. Lightweight construction and a sleek, 30-inch long fiberglass hull assist it in cutting through water and waterproof electronics help to ensure your fun doesn't stop should the boat become a submarine.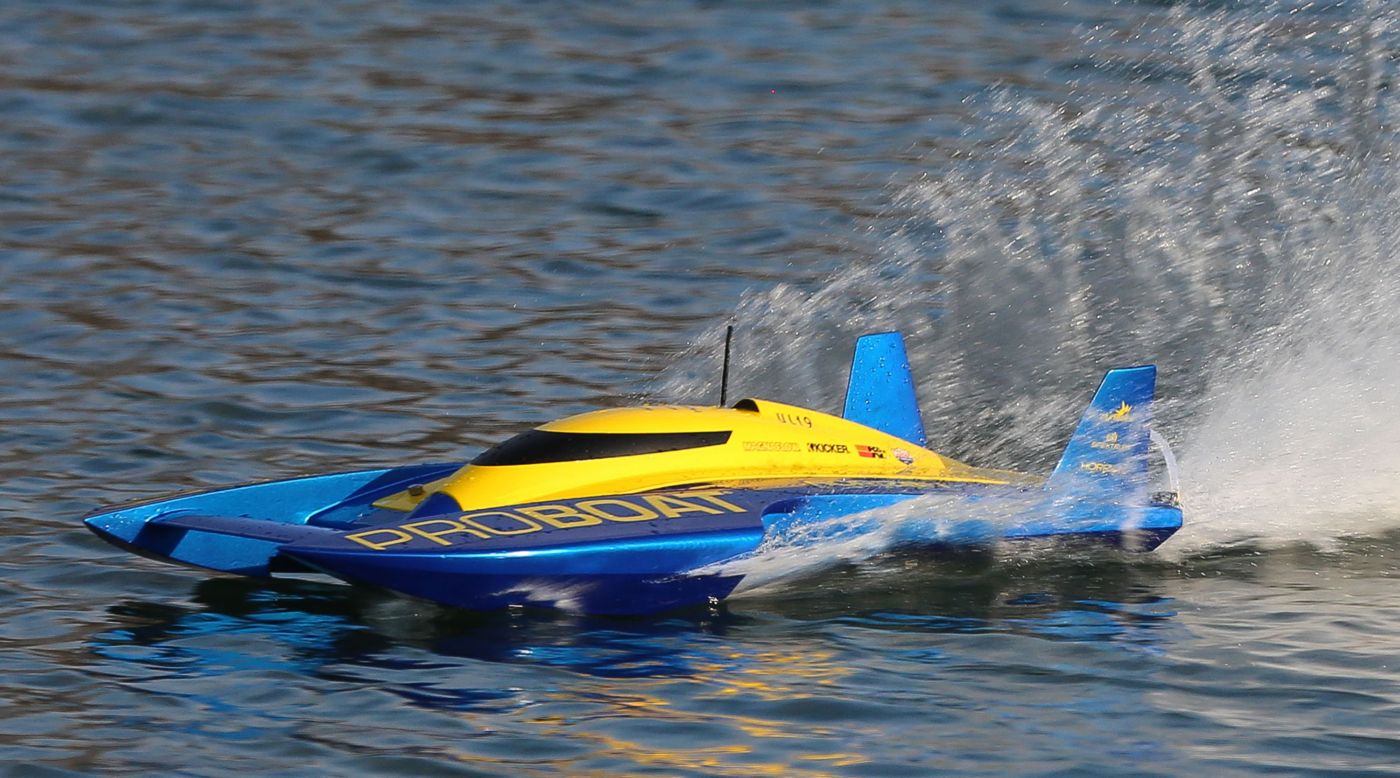 The propultion system of the UL-19 feature a mix of aluminum and stainless steel components, including a two-blade prop, aluminum rudder, and turning fin. The drive system utilizes a flex shaft design to channel the power from the 6-pole brushless (2000kv) motor to the propellers.
On the electronics side, this boat includes a Spektrum DX2E radio and the aformentioned waterproof receiver and electronic speed control (ESC). Capping this craft off is an eye-catching blue and yellow paint scheme.
Pro Boat UL-19 Brushless Hydroplane Specs
Beam: 16 in (406.4mm)
Boat Type: Hydroplane
Completion Level: Ready-To-Run
Drive System: Flex Shaft
Hull Height: 6 in (152.4mm)
Hull Material: Fiberglass
Length: 30 in (762mm)
Motor Size: 3650 6 Pole Marine Motor 2000Kv (installed)
Propeller Size: 1.7 x 1.6
Radio: DX2E (included)
Recommended Battery: (2) 7.4V 5000MAH 2S 50C LiPo, with EC5 connector (sold separately)
Scale: 30 inch
Speed Control: 120A (installed)
Steering: Rudder
Type: RTR Hydroplane
Weight: 5 lbs (2300g)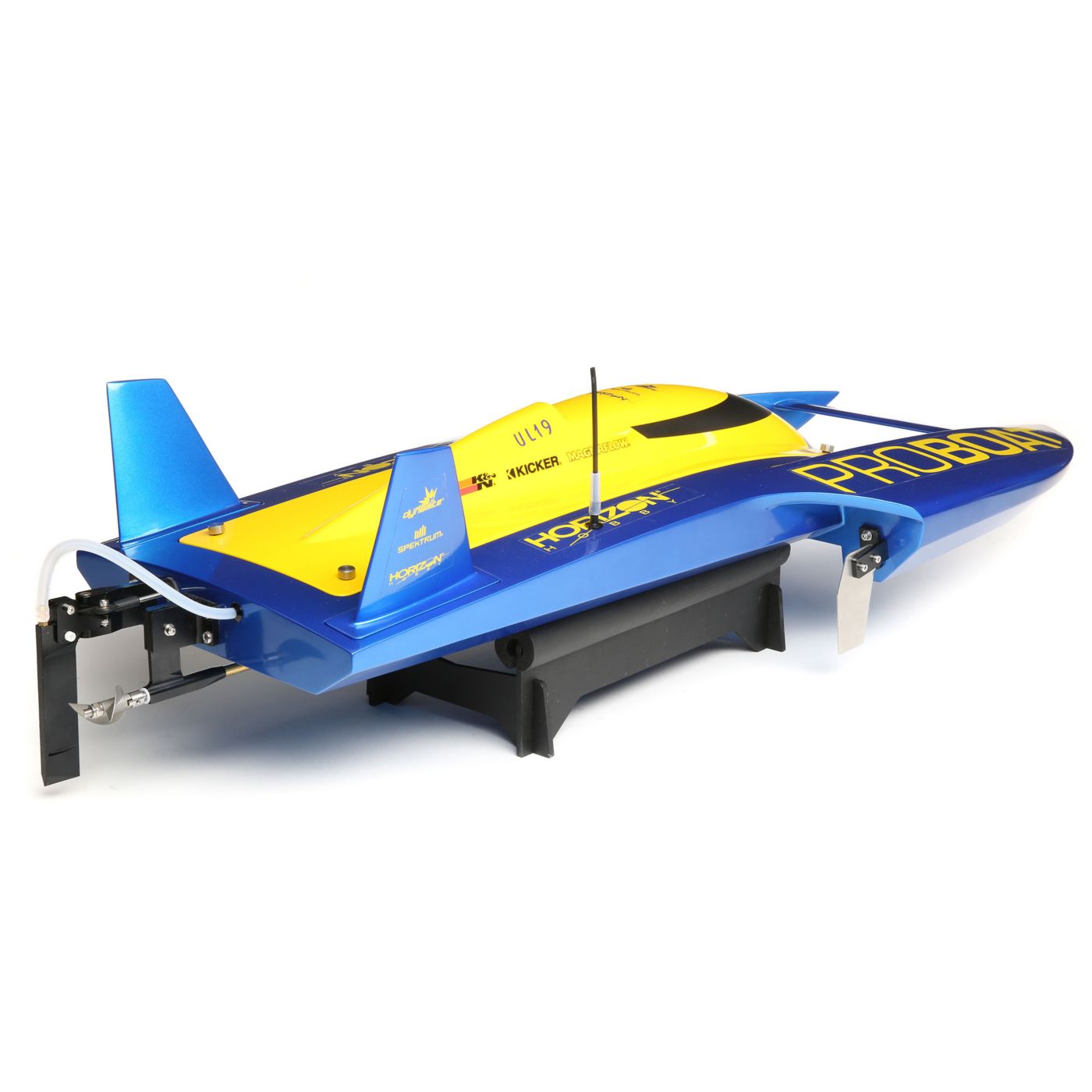 Priced at $429.99, this radio-controlled watercraft is intended for hobbyists with a bit of experience under their belt. That's not to say that you can't pick this up as a novice and quickly gain the knowledge you need to get it up to speed.
Learn more about the Pro Boat UL-19 Brushless Hydroplane at horizonhobby.com.
Image credit: Horizon Hobby