When you have a stock set of shocks that perform as well as Redcat Racing's GEN8 set, then you might be a bit skittish at the thought of upsetting that apple cart. I felt that way before swapping out the shocks on my blue GEN8, yet held onto the stock set on my orange machine. Then Pro-Line released their Big Bore Scaler Shocks. Just like that, my plans changed.
I've been running Pro-Line shocks for a number of years, on a number of different vehicles. Whether it's been a short course truck or a trail machine, I've been impressed by the performance, fit, and finish that each model provides. On my crawlers, I've been running Pro-Line's PowerStroke Scaler Shocks, Pro-Spec Scaler Shocks, and now Big Bore Scaler Shocks. With their larger-diameter bodies, their latest set of trail shocks aim to offer smooth performance, no matter if you're running on rocks, trail, or just about anywhere else. Thanks to the folks at Pro-Line, I have the chance to experience these shocks first-hand.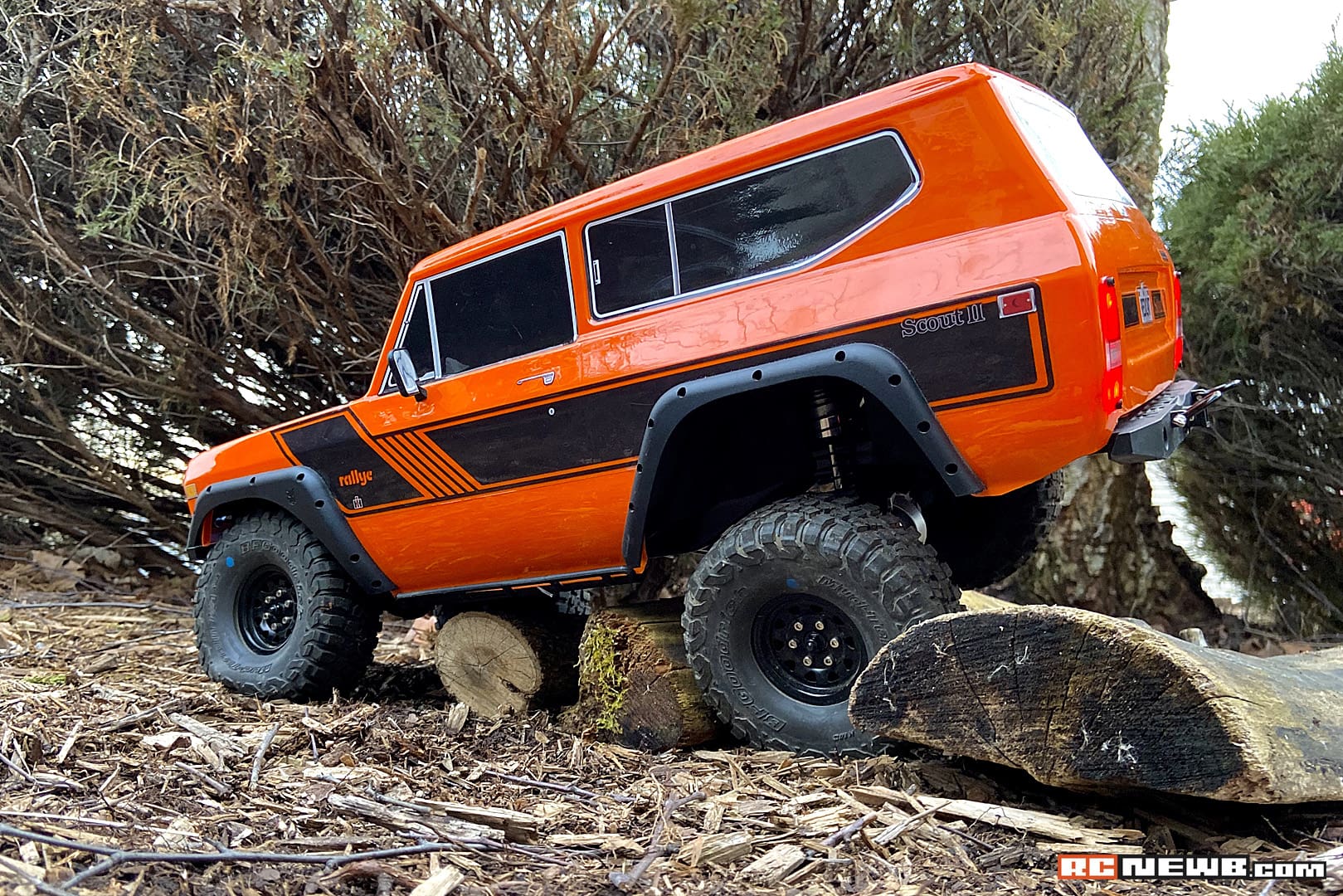 Upgrade Benefits
With any upgrade, you're aiming to make your radio-controlled machine perform better than it did in stock form. Shocks are a great way to not only tweak overall handling but also address specific driving situations. During my time in the hobby, I've grown to enjoy the shock setup and install process. Through the years, I've had an assortment of shock brands to test out, with each bringing their own characteristics to the table.
Pro-Line's Big Bore Scaler Shocks are the latest in their line of crawler shocks and appear to be their best yet. I've installed a set of their PowerStroke Scaler Shocks on a Carisma Scale Adventure SCA-1E Lynx, and have a set of Big Bore Scaler Shocks on one of my Redcat Racing GEN8s. Both sets of shocks have boosted the handling performance of both vehicles, so naturally, I'm expecting the same result from these Big Bore Scaler Shocks.
What sets this set apart from others is the larger-diameter shock body and piston. This allows for smoother, more reliable movement as you motor over uneven terrain.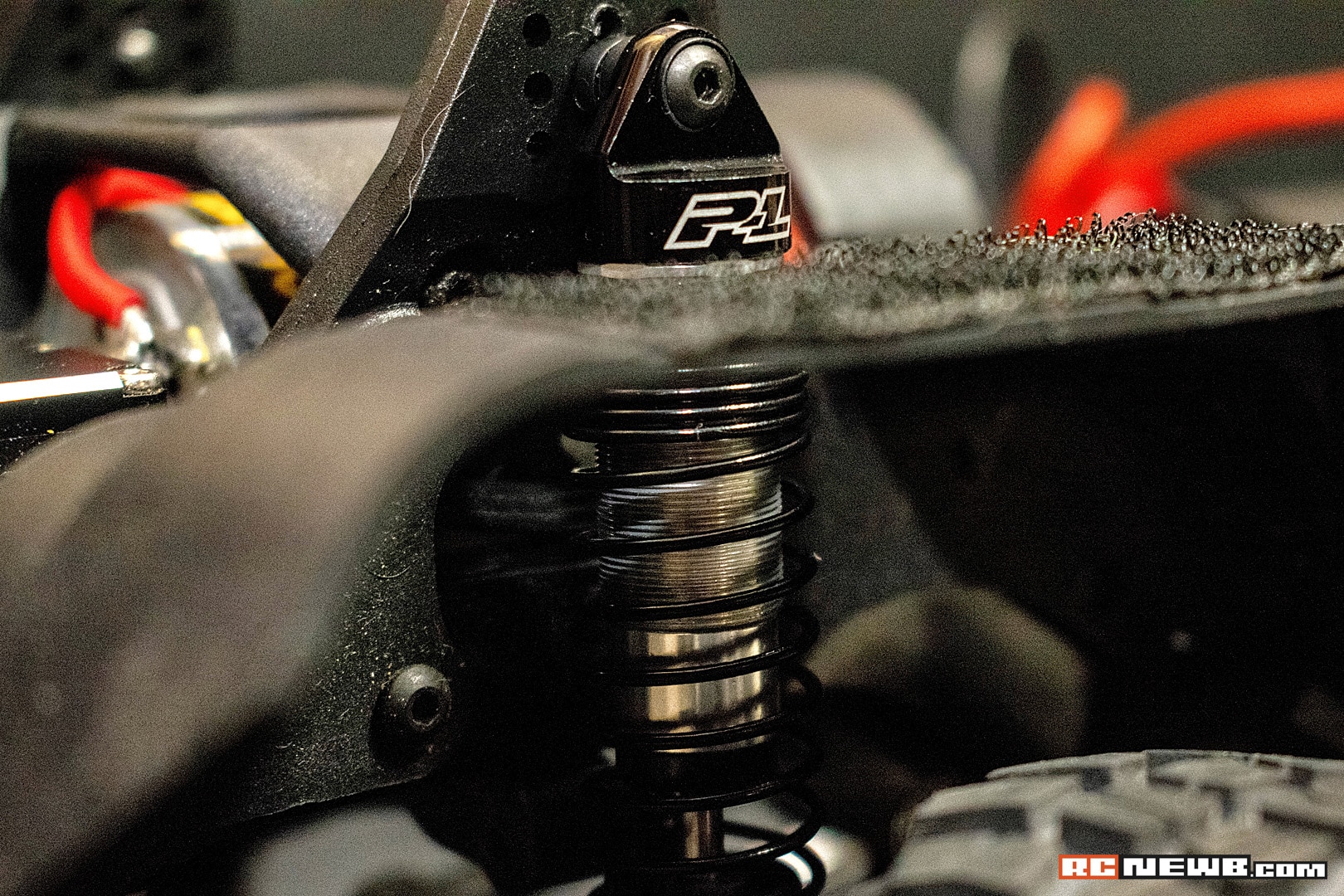 What you'll need to complete the installation:
1 2.0mm hex-head driver/Allen wrench

Bottles of shock oil (25w – 35w+)
Installing Pro-Line's Big Bore Scaler Shocks
As far as R/C upgrades are concerned, shocks can be one of the easier projects to complete. I found Pro-Line's Big Bore Scaler Shocks particularly easy to install, as they're pre-assembled and only require oil before mounting. The vehicle that I've mounted these shocks to is a Redcat Racing GEN8 which, out of the box, has an impressive set of stock shocks.
The GEN8 is a hefty rig, which showed its strength immediately after mounting the front shocks. Using stock springs, 25w oil, and 5mm-longer lower shock mounts that I had used were no match for the stock weight of the GEN8 chassis and the shocks immediately compressed all the way down to the bump stops. While this wasn't the result I was hoping for, I feel that this setup would be perfect for a lighter-weight rig, such as the Element Enduro Sendero or Axial SCX10/SCX10 II. I say that because the overall movement of the shocks was so smooth…it's actually hard to describe.
After a few rounds of experimentation, I found that using a heavier weight oil was my best bet in helping to give the shocks some amount of cushion. I also picked up two sets of Pro-Line's Big Bore Scaler Shock Spring Assortments, which provide super-soft and firm springs to help fine-tune the compression and rebound performance of these shocks.
You may also need to experiment with shock mounting locations. On the Redcat Racing GEN8, I'm running the front shocks in the middle mounting hole, while the rear shocks are mounted in the top, stock position. All-in-all, the installation process isn't a long one and your rig should be ready to hit the trail in no-time.
Big Bore Shock Shakedown
After performing several compression tests by hand, the real test of these shocks comes when you hit the trail…or whatever you have lying around. With a few bricks, wood, and rocks laid out on the floor, I made a number of test runs across these obstacles and with each pass, I loved what I saw.
No "brick-like" movement to be found, the Big Bore Scaler Shocks performed exactly as I'd hoped. While the front is still a bit soft (at least to me), there's still a decent amount of vertical movement from all four shocks, not to mention great articulation while crawling over terrain.
If you're in the market for a new set of shocks for your radio-controlled rock crawler, these Big Bore Scalers are worth taking a look at. Pick up a set for yourself for $68.95 at prolineracing.com.