Pro-Line has introduced a new shock option for 1/10-scale R/C crawlers who are looking to squeeze even more performance and scale realism out of their trail rigs. Pro-Line's Big Bore Scaler Shocks should offer improved handling and provide you with a styling upgrade for your trail rig.
While these shocks provide dual-stage performance, they use a single spring instead of two separate pieces. The shock bodies, caps, collars and bottom caps are all made from CNC-machined aluminum and beefy steel shock shafts help to ensure consistent performance, whether you're on the trail or traversing a course.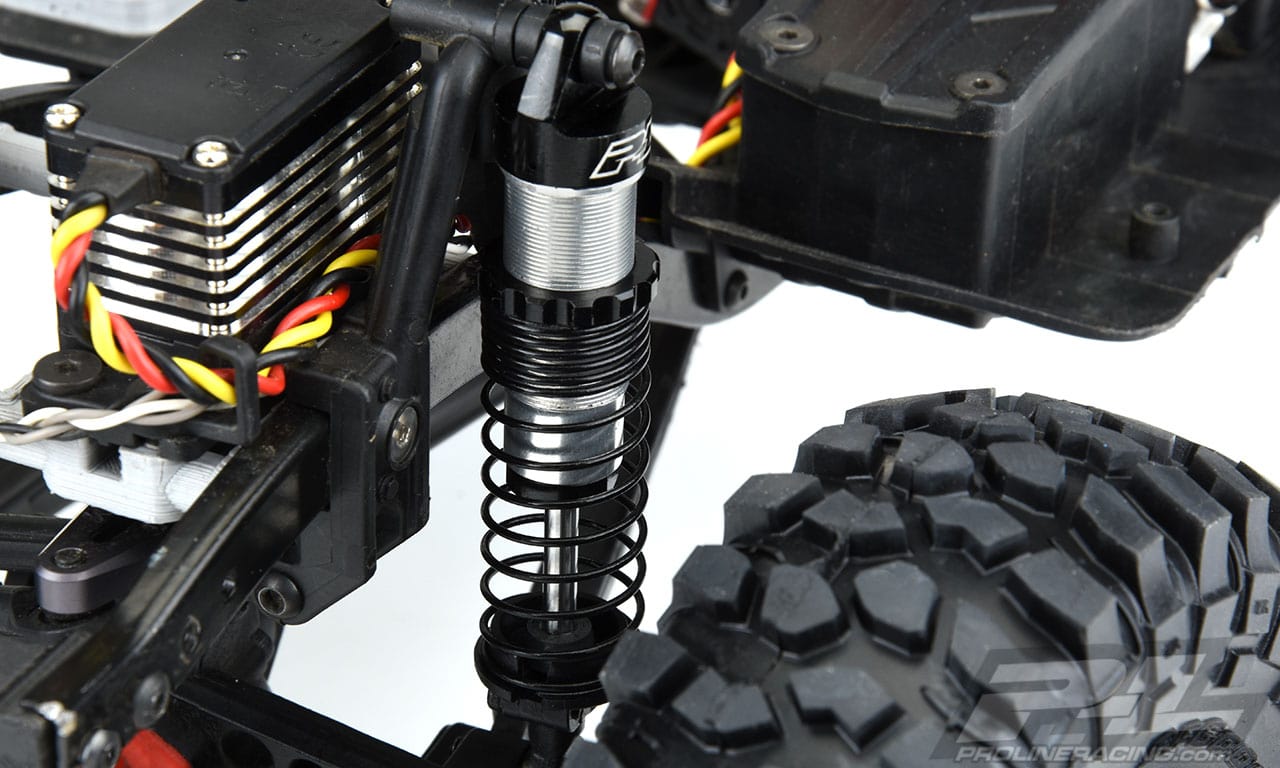 Featuring a black and silver finish, these shocks should compliment just about any R/C crawler build, no matter how customized it may be.
The Big Bore Scaler Shocks are priced at $68.95 per pair and are available through Pro-Line and their dealers. Visit prolineracing.com to learn more about this R/C rock crawler upgrade.
Image credit: Pro-Line