Capping off a weekend of teaser posts, Redcat Racing has unveiled their latest creation, the Wendigo Rock Racer. Featuring a brushless powerplant and 2.2″ wheels, this 1/10-scale off-roading monster should fit right in with the likes of the Axial Wraith and RR10 Bomber.
Redcat Racing has been on a brushless kick as of late and the Wendigo keeps that streak alive. With a front-mounted, 3300kv motor (540-size), you can hook up both NiMh or LiPo power and hit the trail with confidence.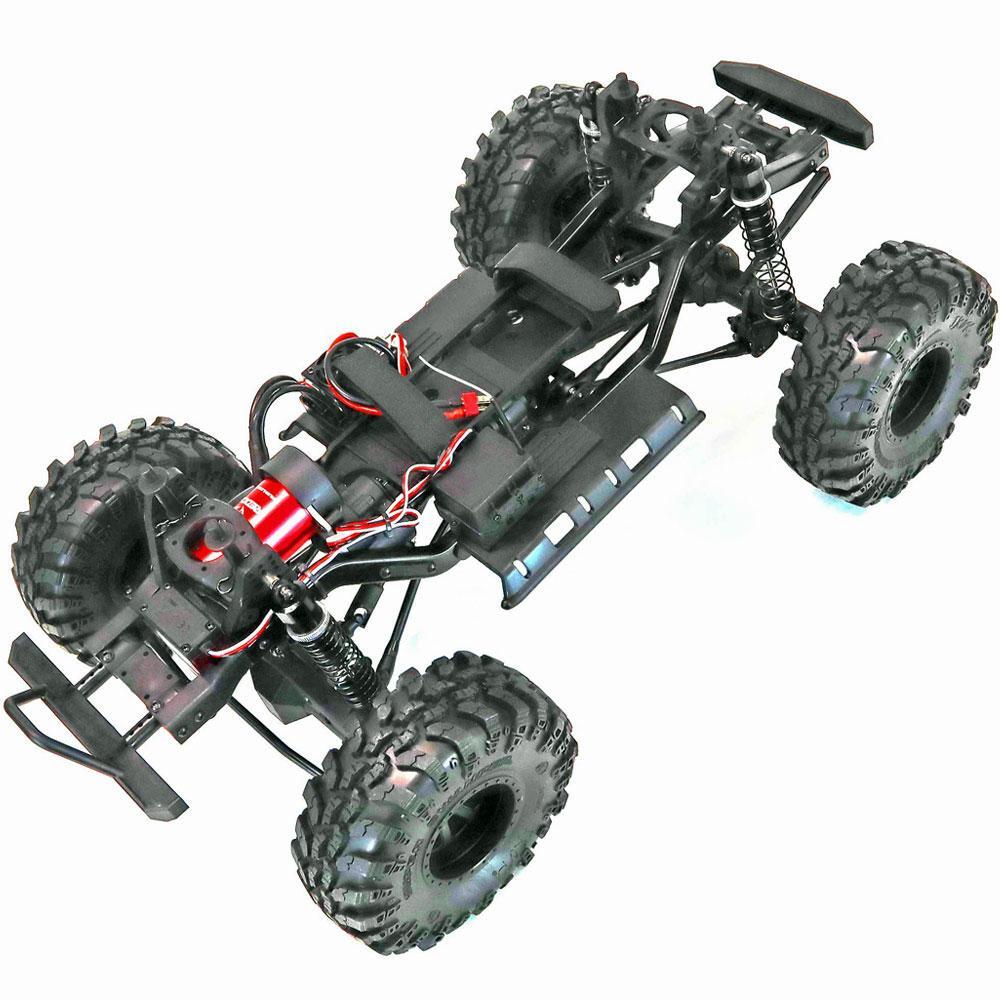 Past the performance aspects offered by this rig, Redcat's Wendigo looks like a tried-and-true trail machine under the body. Using design lessons learned from their GEN8 platform, this 1/10-scale rock racer features a ladder-frame chassis with center-mounted battery tray, four-link suspension, and divorced transfer case.
With a body style that fits this rig's rugged, off-road demeanor, this open-cab, roll cage-clad rock machine has an impressive and aggressive appearance. Decked out with scale items such as a driver's compartment, sand ramps, fire extinguisher, and detailed grille, this rig is a solid blend of performance and visual appeal.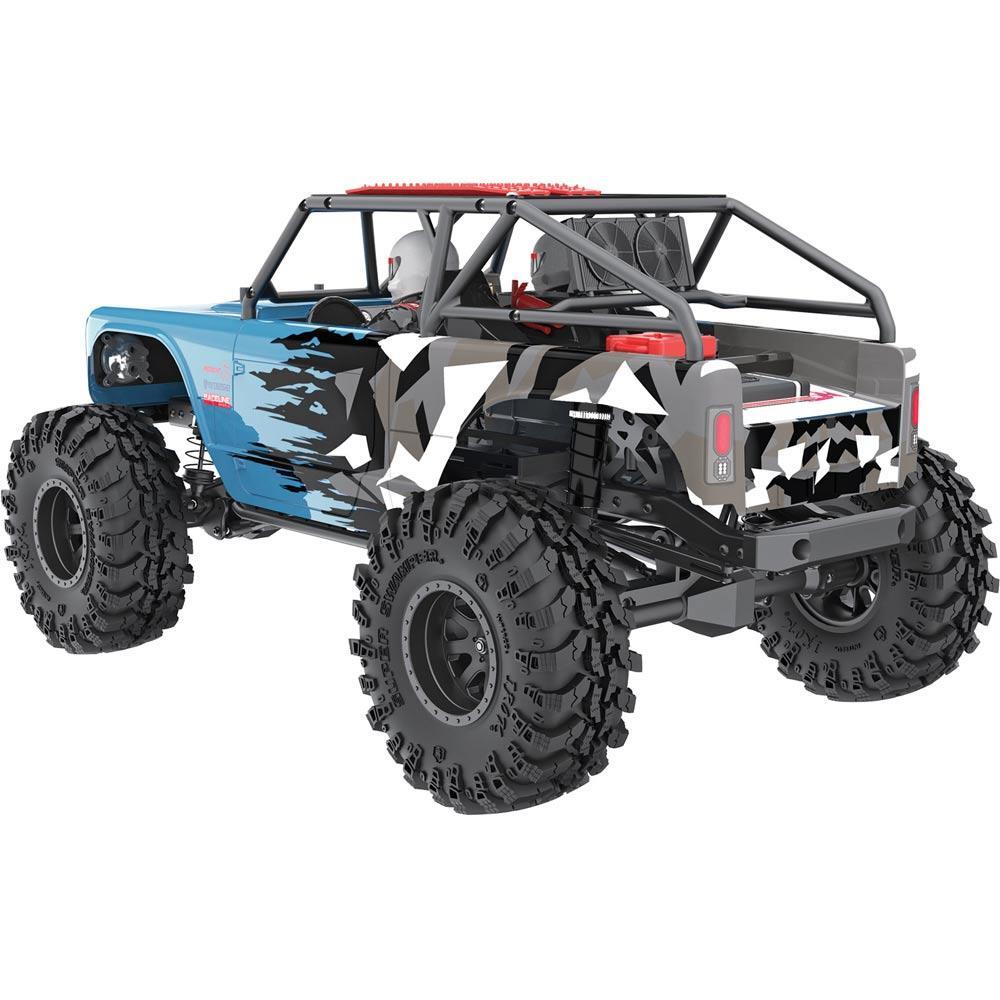 The 2.2″ Raceline wheels and Interco tires should have no problem putting all of that rock-ready power to good use. When things get crazy, or when you choose to get crazy, an adjustable sway bare is installed and ready to help you calm this beast.
Redcat Racing Brushless Rock Racer Specs:
Length: 546mm
Height: 270mm
Width: 309mm
Wheelbase: 346.7mm
Ground Clearance: 105mm center/47mm differential pumpkin
Wheel Diameter: 2.2″
ESC: 60a, brushless, waterproof
Scale: 1/10
Radio System: 2.4GHz
The Wendigo Rock Racer follows Redcat Racing's affordable pricing structure and has a price tag of $389.99. For a brushless-powered, 1/10-scale vehicle, that's a sweet spot price and should please many budget-minded hobbyists.
To learn more about this new radio-controlled rock racer, visit redcatracing.com.
Image credit: Redcat Racing