If you've been looking to boost your R/C knowledge or simply hear entertaining chatter about your favorite hobby, there's a relatively new podcast you need to take a listen to. AceofAxe RC, the home of hobbyist J. Scott Curlin, has added another outlet for sharing insight into the world of R/C.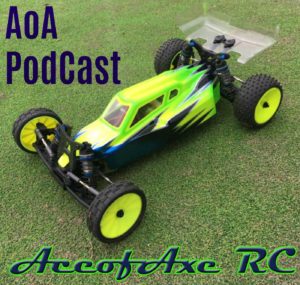 In each episode, AceofAxe shares event news, thoughts on current and upcoming vehicles, as well as updates on his own projects and builds. As a team driver for Carisma Scale Adventure, he shares his perspective on what it was like to take the SCA-1E Coyote through the grueling "The Fix" endurance event.
The AceofAxe RC Podcast can be found through your favorite podcast app by searching for "AceOfAxe RC Podcast". I've been catching up on the back catalog of episodes and can't wait for future episodes to be released. It's a perfect addition to any hobbyist's listening rotation.
Learn more about AceofAxe RC:
Image credit: AceofAxe RC