Pro-Line has released their 1967 Ford F-100 Traxxas UDR Body in a pre-painted, pre-cut option. You can now outfit your Unlimited Desert Racer with a Chris Isenhouer "Heatwave Edition" replica body that's ready to decal and mount.
Recreating this 1:1 off-road race truck, their 1967 Ford F-100 Heatwave race truck body is pre-painted in black and pre-cut for easy installation. Simply apply the replica decals, mount, and let 'er rip.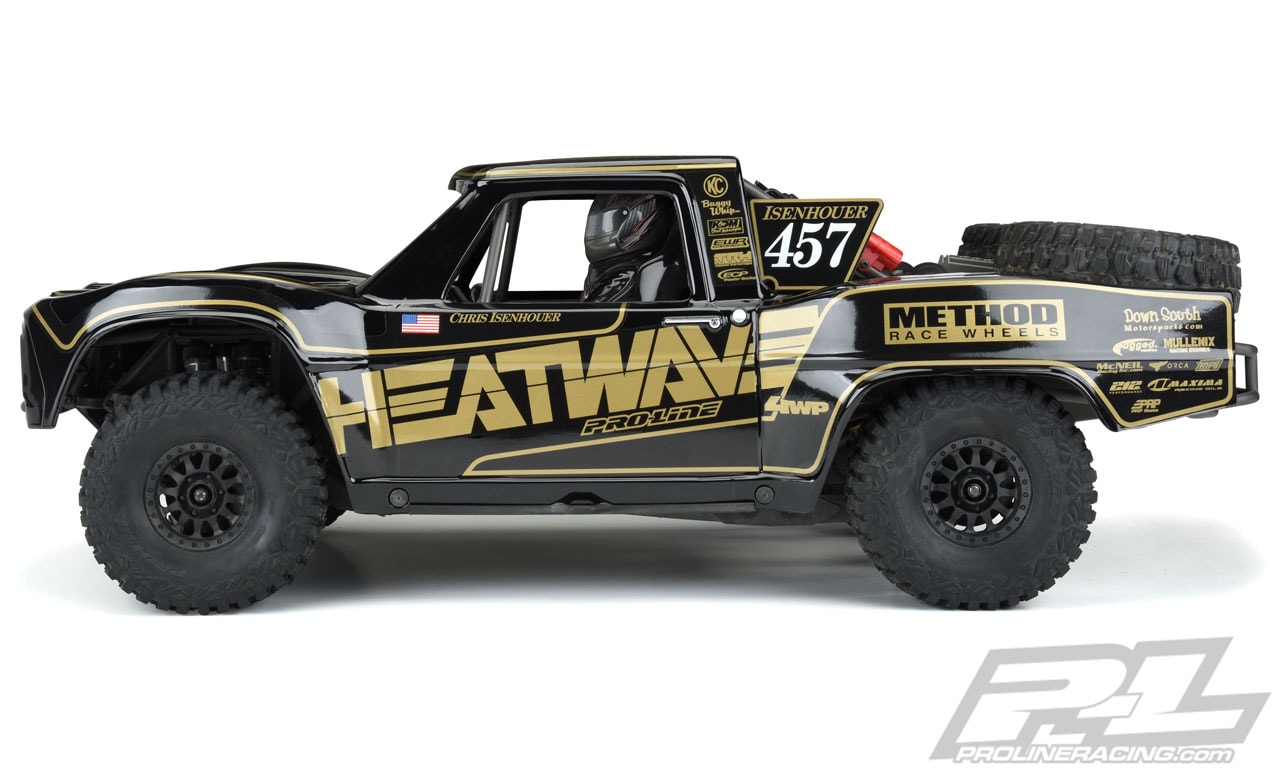 Made from durable polycarbonate, this body features window cut-outs and flared rear fenders, and a detailed decal sheet for a true replica feel.
Priced at $106.95, the Pro-Line Pre-Painted/Pre-Cut 1967 Ford F-100 Heatwave Edition Body will be available directly from Pro-Line as well as their dealers. Learn more about this Traxxas Unlimited Desert Racer body at proineracing.com.
Image credit: Pro-Line