Pro-Line has introduced a new, clear trophy truck body for the larger-scale Traxxas Unlimited Desert Racer. Their Pre-cut 1967 Ford F-100 Traxxas UDR body combines old-school style with modern materials to give you a new option for customizing your R/C trophy truck.
Made from durable Lexan polycarbonate, this Ford F-100 replica body is based on retro trophy trucks and includes flared-out fenders and an open bed area to make room for spare tires and the roll cage.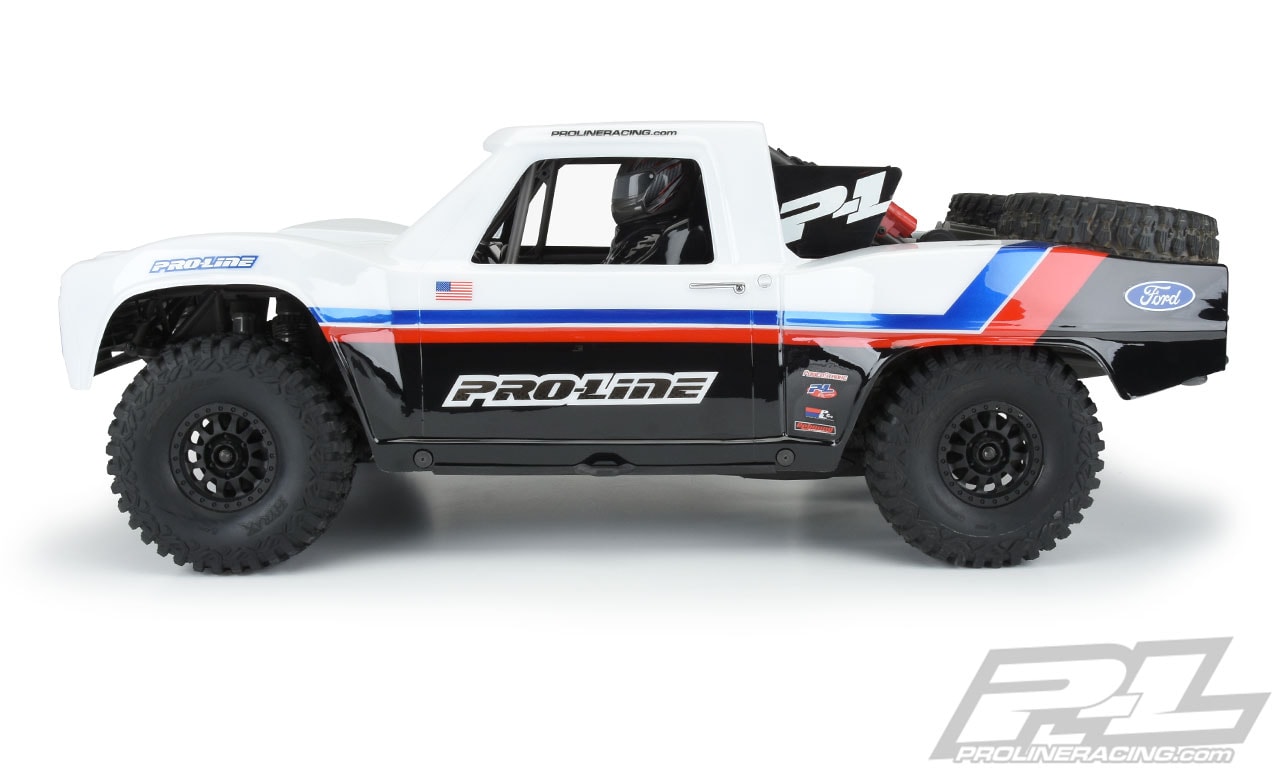 Along with the race-inspired body details, you'll also find 1967 Ford F-100 details within this body. From the grille to the taillights, Ford's DNA has been recreated to give you an ultra-realistic, scale truck replica.
Priced at $76.95, the Pre-cut 1967 Ford F-100 Traxxas UDR body will be available directly from Pro-Line, as well as through their dealers. Visit prolineracing.com to learn more about this radio-controlled trophy truck body.
Image credit: Pro-Line