Pro-Line's larger-scale Ford F-100 body for the Traxxas UDR is a definite head-turner. If you've been longing for that same style on your 1/10-scale short course truck, you're in luck. The California company has released a Pre-Cut 1967 Ford F-100 Heatwave Edition Body for go-fast machines like the Traxxas Slash and Pro-Line Pro-Fusion SC 4×4.
While it's not an exact replica of the Traxxas UDR trophy truck body, this slightly smaller version does echo the same classic styling of the late-60s Ford F-100, giving it a slightly meaner edge thanks to some racing-inspired body details.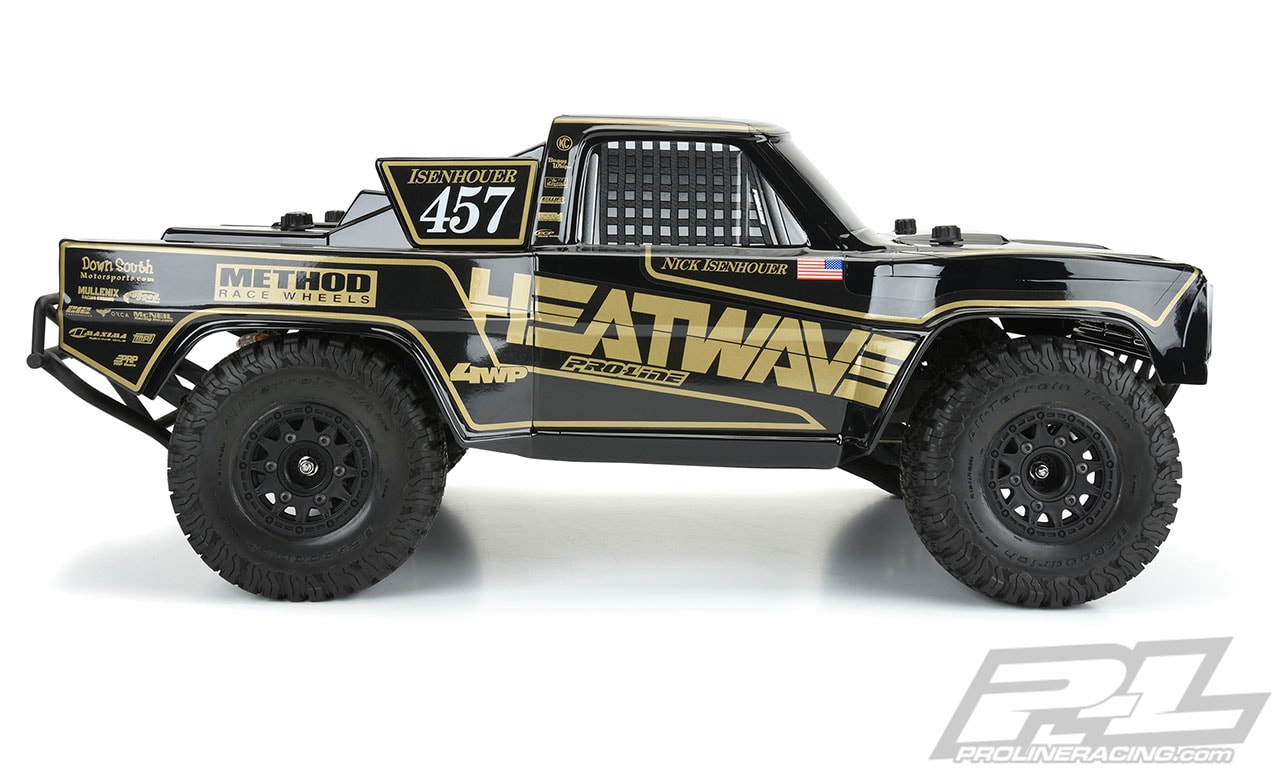 The bed of the truck body features stepped air exhaust holes to help prevent parachuting and drag. Made from an all-black polycarbonate, this body features a rich, deep color that's sure to grab attention no matter where you drive it.
Included in the body set are pre-cut "Heatwave" decals and instructions on how to wrap the body. Of course, you can customize this lid however you'd like with as few or as many stock decals and even add some of your own to give it a truly one-of-a-kind feel.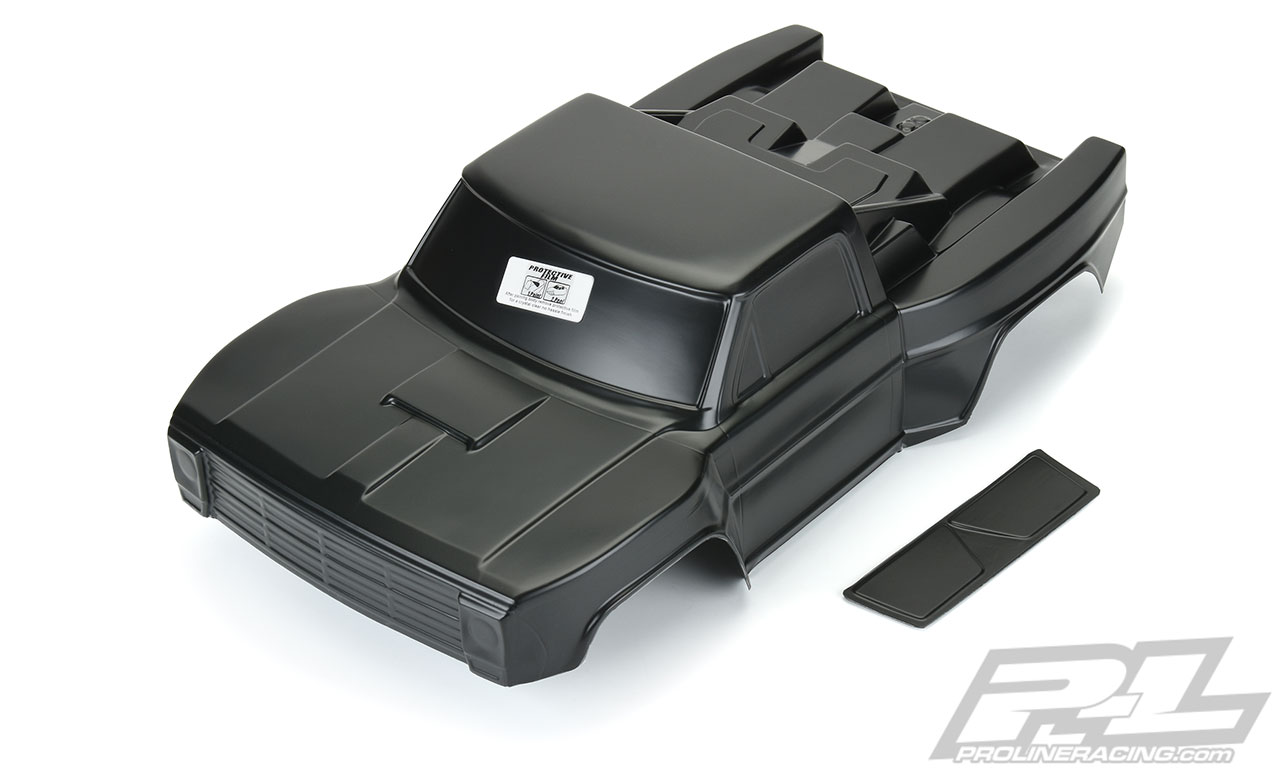 Priced at $68.95, the Pre-Cut 1967 Ford F-100 Heatwave Edition Tough-Color Short Course Truck Body will be available through Pro-Line as well as their dealers. Visit prolineracing.com to learn more about this 1/10-scale R/C truck body.
Image credit: Pro-Line