Pro-Line has released their popular 2.2″ Hyrax crawling and rock racing tire in their super-soft Predator compound. This new tire option provides the same tread design as their standard compound Hyrax tires but adds a superb level of traction.
The stepped-block tread design offers an impressive amount of grip and allows your trail truck or radio-controlled rock racer to quickly bypass whatever obstacles might be in its way. Speaking from experience, I've been thoroughly impressed with how this tire design (1.9″ tire size) has amplified the performance of one of my trail trucks.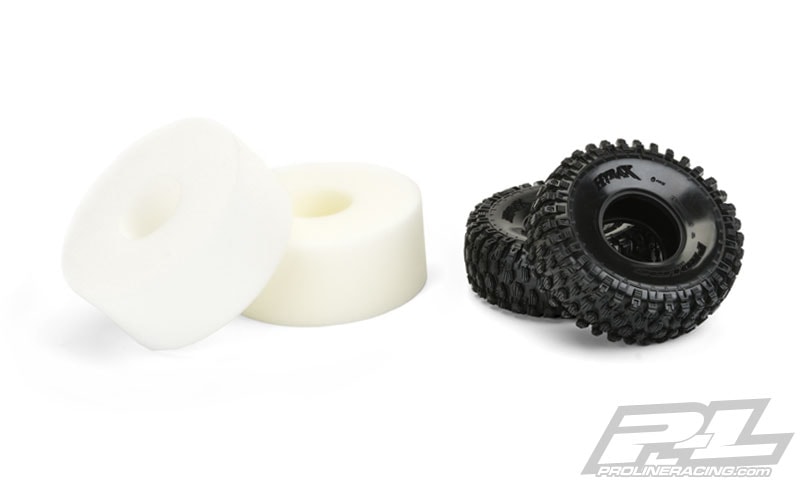 By releasing the 2.2″ Hyrax in their Predator compound, Pro-Line has increased the performance possibilities that these tires offer. Flexible and durable, the super-soft rubber is able to form around rocks, logs and other items found in your path, giving you excellent grip and durability.
These Hyrax 2.2″ Rock Terrain Tires are sold in sets of two and include open cell foam inserts.
Priced at $33.11 per pair, the Hyrax 2.2″ Predator Compound Rock Terrain Tires are available online and through your favorite Pro-Line dealer. Visit prolineracing.com to learn more about these 2.2″ R/C rock crawling tires.
Image credit: Pro-Line