Redcat Racing has released a 16-LED light kit for their GEN8 Scout II, allowing you to add scale detail and nighttime drivability to your trail rig. Covering every light bucket on the GEN8 body and the bumpers, you'll have plenty of light to show you the way on your next adventure.
This LED set is waterproof and includes a light control unit with easy plug-and-play setup. The bulb count includes four headlights, four front running lights, two taillights, two rear running lights, two brake lights, and two reverse lights.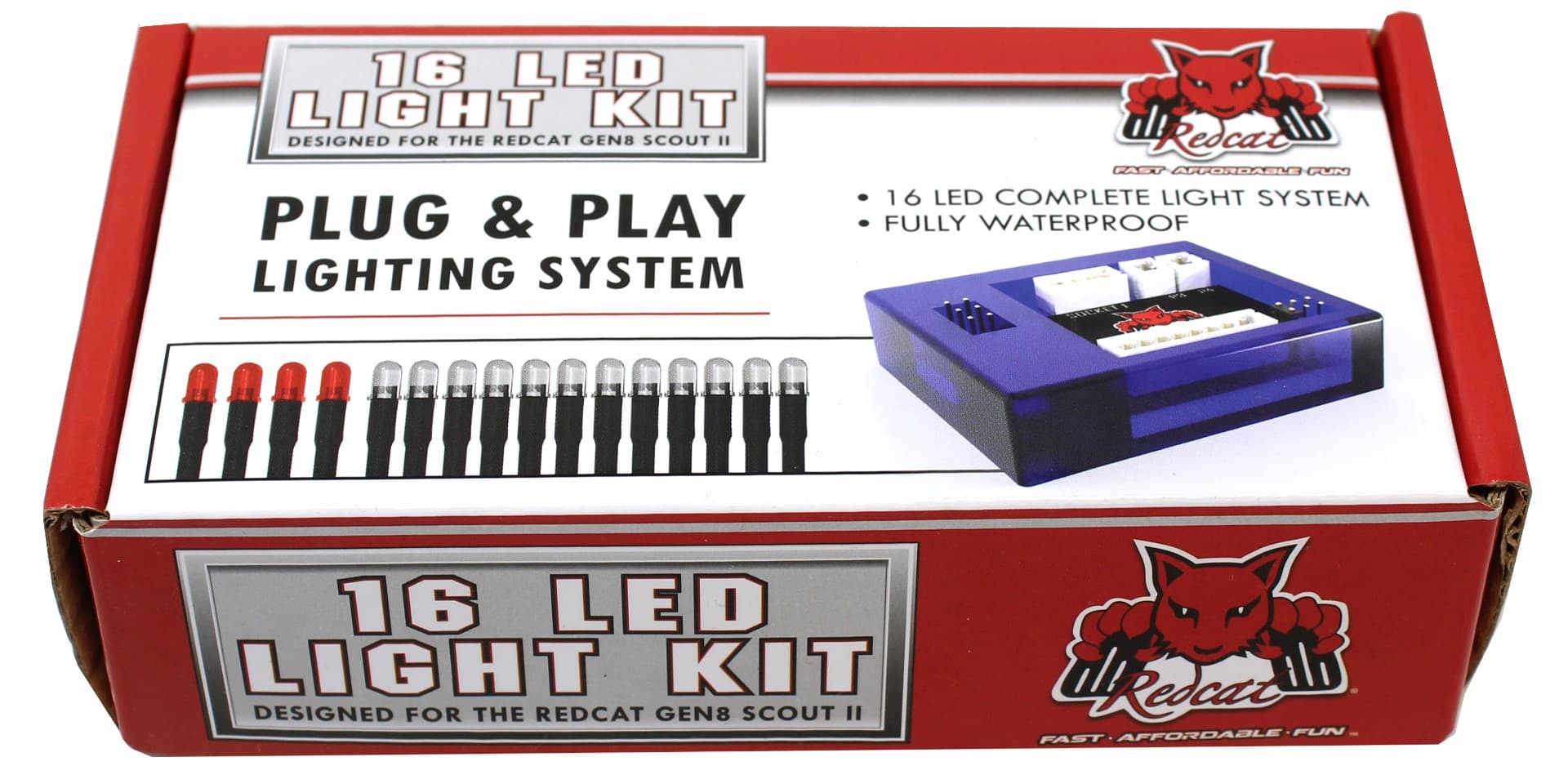 The control unit also includes functionality for the brake lights and reverse lights, letting you add even more scale detail to your GEN8 Scout II.
Priced at $29.99, the GEN8 16 LED Light Kit is available online at redcatracing.com.
Image credit: Redcat Racing