Redcat Racing has announced the availability of the HexFly HX-3225 digital steering servo. This high-torque, metal gear servo features a number of performance improvements over the stock GEN8 steering servo and is designed to help get you out of tricky trail situations.
An aluminum middle shell provides heat distribution while the all-metal internal gears help ensure durability. The HX-3225 is also waterproof, allowing your R/C adventures to continue on, no matter how gnarly the conditions may be.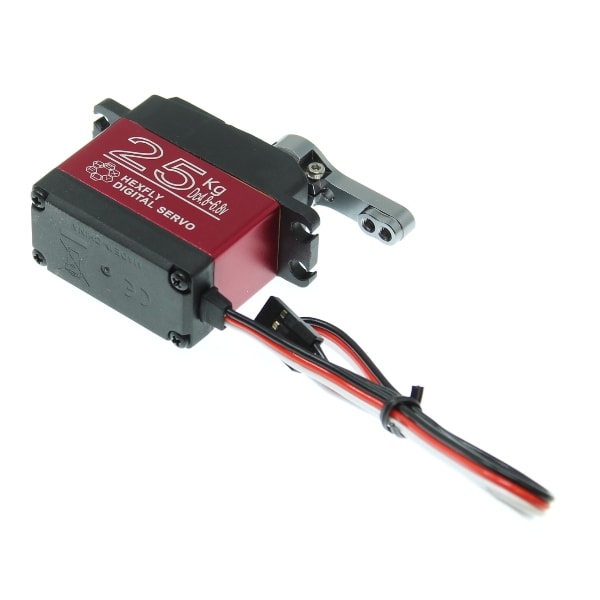 Hexfly HX-3225 Specifications:
Voltage: 4.8V – 6.8V
Torque:

25kg.cm/347oz.in

(6.8V)

21kg.cm/291oz.in

(5.0V)

Speed:

0.13 sec/60 degree (6.8V)
0.14 sec/60 degree (5.0V)

Rotation: 270º
The Hexfly HX-3225 High-torque Digital Servo is available from redcatracing.com for $29.99. If you want to stock up, you can buy a pair of servos for $55.99.
Image credit: Redcat Racing