There's no denying the fact that GoPro is the 800-pound gorilla when it comes to action cameras. If you've seen any action sports video on YouTube, you've probably seen footage that was shot on a GoPro. And while they got their start in action sports, there are many R/C racers, scale trail drivers, drifters, and pilots that use these durable, high quality cameras to capture and share their radio-controlled adventures.
It was only a matter of time before GoPro released their own multi-rotor aircraft, and that day has arrived. The GoPro Karma isn't so much a quadcopter with a camera, it's a camera with a support system, with one channel being a R/C drone.
Karma is more than a multi-rotor aircraft, it's an entire camera system. Between the Karma Drone, hand-held Karma Grip, Karma Controller, and Karma Case, GoPro has created an all-inclusive system for making sure you capture all of the action from your adventure.
Karma Drone
The drone itself is unlike any other that I've seen before. As GoPro's designers explain it, it was designed to be compact, both when in use and in storage. The propeller/motor arms and landing gear fold to the back of the aircraft when you need to pack it away, and it fits snugly inside of its backpack-style carrying case.
The dimensions of the drone are (open/without the 10″ propellers installed):
Length: 12in (303mm)
Width: 16.2in (411mm)
Height: 4.6in (117mm)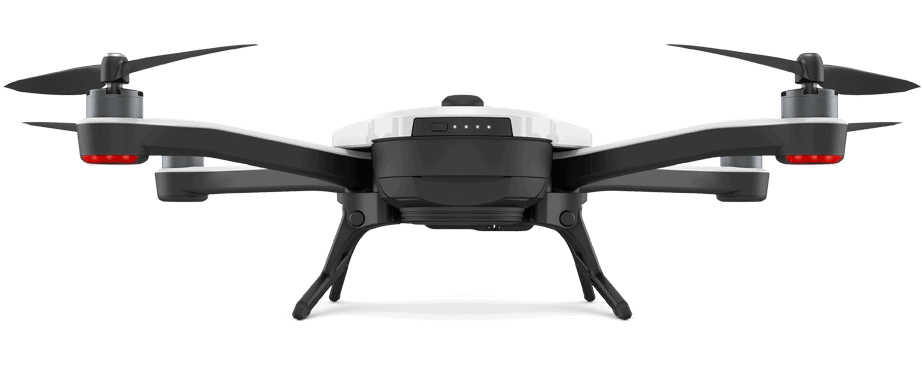 The backpack itself can act as a camera mount, so you can quickly (and one would assume, easily) change your camera mounting location and setup as your adventure continues.
Karma Controller
The controller looks less like your standard twin-stick R/C controller and more like a fat, clamshell flip phone…on steroids. With a 720p touch display that acts as both an FPV display and menu system, Karma pilots will be able to see exactly what they need to at all times. There are even pre-determined routes that the Karma Drone can fly, from a catalog of standard camera angles and shot types.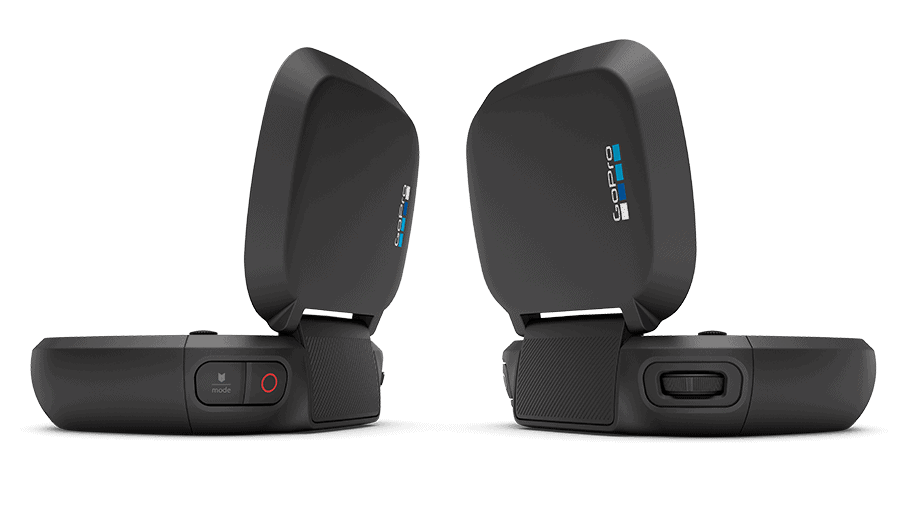 The controller design and interface appears to be a primary key Karma's overall ease of use and flight. Along with the screen-based menu, there is an included flight simulator that will let you take Karma for a test flight before you ever lift off.
Despite its unique design, the Karma Controller operates on a 2.4GHz frequency. Battery life for the controller itself is listed at four hours.
Karma Grip
A handheld controller and stabilizing mount, Karma Grip allows you to capture on-the-ground footage when the Karma Drone isn't in flight. It features a number of operational controls and also allows you to gather stable, fluid footage while on the move.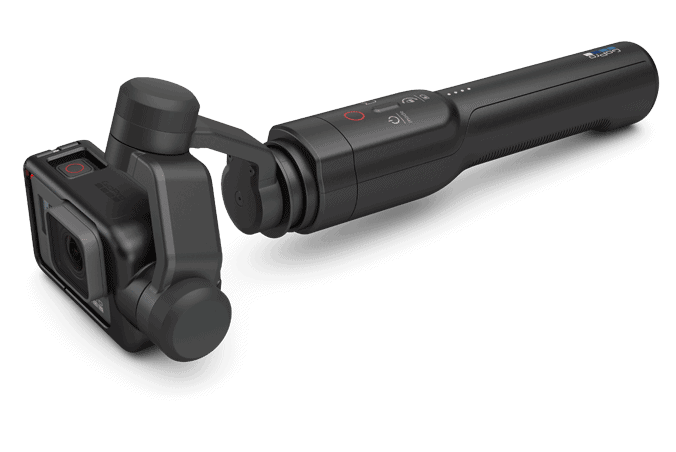 The Karma Grip is also available as a standalone item, priced at $299.99.
GoPro Compatibility
While GoPro has released a number of cameras over the years, Karma is only compatible with three models:
Carrying a price of $799.99 (without a camera), this appears to be a unique take on R/C quadcopter design. While not the most expensive (or cheapest) model on the market, the Karma appears to be the most well-rounded camera support system that I've seen.  Get additional details and video about the GoPro Karma.
Image credit: GoPro