HB Racing R8 Nitro On-Road Competition Car Kit
On-road R/C racers have a number of options when it comes to picking a competitive car. If you want to have the latest and greatest in your radio-controlled garage, HB Racing has a new, nitro-powered, 1/8-scale car that is built for speed. Meet the R8 (#110754).
The new R8 utilizes a number of performance-focused design considerations, which should make it a reliable performer. A low-cg chassis utilizes multiple openings and edge manipulation provide a lightweight, low-profile package. The chassis is crafted from billet aluminum and is 5mm thick, providing a solid foundation for the rest of the car to be built upon. A 2-speed transmission with a focus on weight reduction and lowered rotating mass is also included in this setup.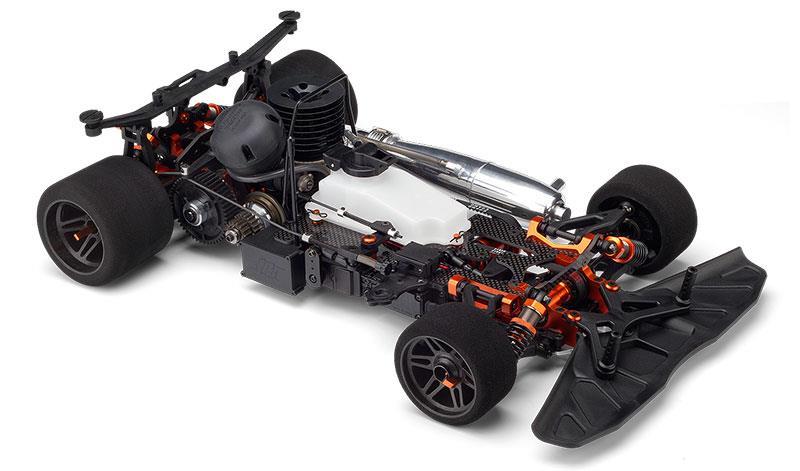 The front and rear suspension both feature components that are both durable and lightweight. Oil-filled, coilover shocks allow for adjust-ability and fine-tuning and adjustable sway bars in both the front and the rear give you a granular level of control for making precise setup tweaks.
The engine, battery pack, and fuel tank are all placed in the center of the chassis, which will give you a "clean slate" that you can then build upon and adjust to suit your driving style. Capping off the internals of this racer are a splash-proof receiver box, quick-change axles, and a number of adjustable suspension and chassis components.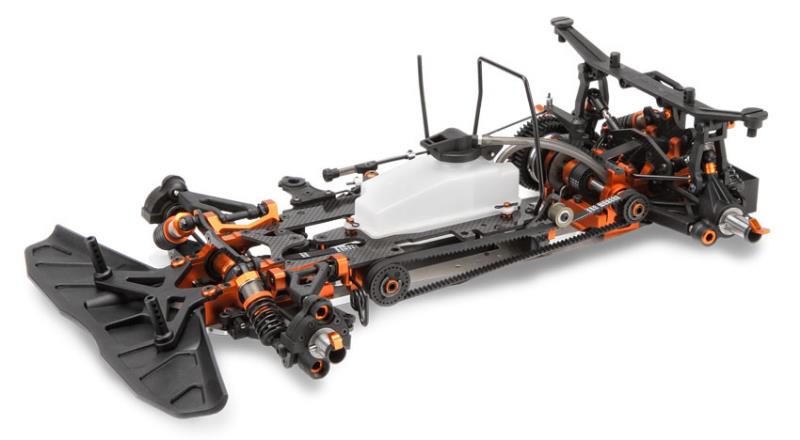 The R8 kit requires a few additional elements before it can hit the track.
.12 size racing engine with rear slide carburetor
Tuned exhaust pipe and header
Body
Mounted foam tires
2-channel radio system with 2 servos, receiver and battery
Fuel
Starter box
Specifications:
Length: 470mm
Width: 265mm
Wheelbase: 292mm
Weight: 2450g
Gear ratio: 1st=7.53:1.0, 2nd=5.2:1.0
With the R8 Kit being a performance-focused machine, the price tag that it carries is significant. Listed at $1,600.00, this is a no-nonsense R/C race car that should provide you with great levels of performance…for a price. Learn more about the HB Racing R8 1/18 on-road radio-controlled race car kit at hbracing.com.
Image credit: HB Racing