An inexpensive aircraft to help you earn your wings.
Making the jump into radio-controlled aircraft from surface-only models can bring with it a steep learning curve. You're dealing with additional vehicle controls, movements, and directions, while also trying to keep your aircraft airborne. My personal experience has had its own challenges, but the process has been fun. So much, in fact, that I took the advice of fellow hobbyist, Rich from 2RCProductions, and purchased a micro quadcopter to get a better feel for controlling a multi-rotor craft.
With many micro quadcopters on the market, choosing one can be a hit-or-miss experience. If you're new to the hobby, especially the flying aspect, you might not be familiar with the brands or models that are available. With quadcopters, it seems that there is an over-abundance of them, and you'll find them just about everywhere you turn. The model that Rich recommended was the Sky Viper M200 Nano Drone. What I ended up zeroing in on was a slightly-newer model, the Sky Viper M500 Nano Drone ($29.96).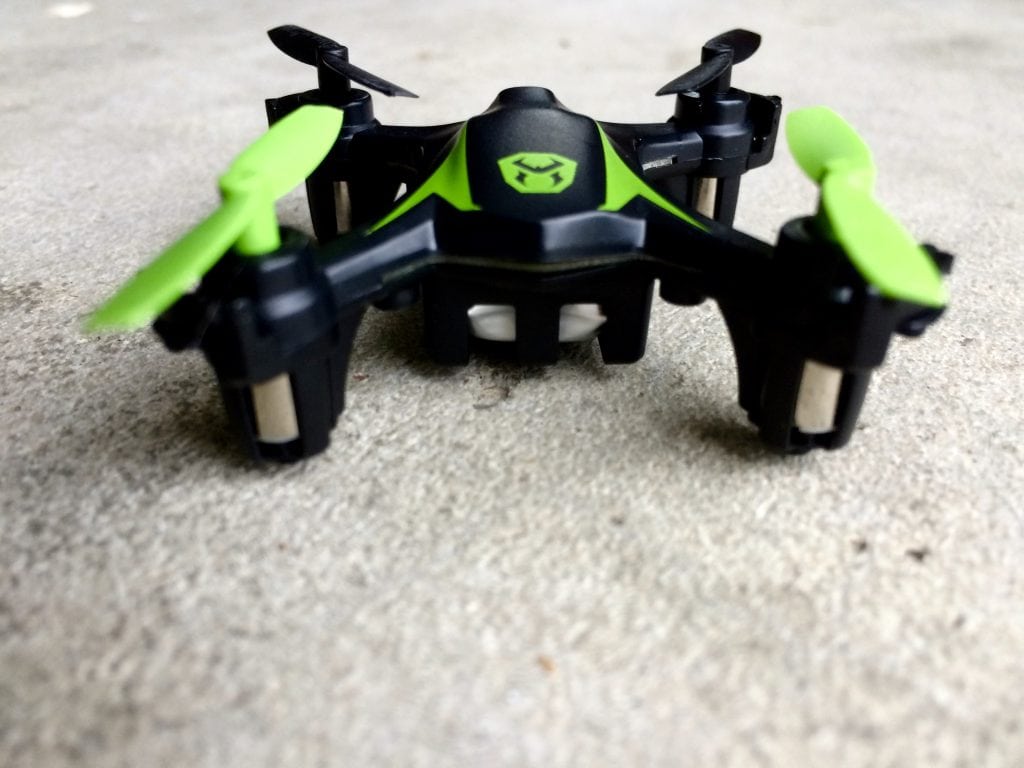 The Sky Viper brand isn't one that you'll typically find in hobby shops, but rather the shelves of your local Target or Walmart. Don't let that fool you into thinking the quality is sub-par. For a non-hobby-grade radio-controlled aircraft, I've found the M500 to have a durable construction and robust feature set.
On the surface, the M500 features different graphics and a monochromatic transmitter (vs the green-buttoned M200 controller). That isn't the only upgrade, however. The M500 includes an automatic launch (and hover) as well as an automatic landing feature. These are nice features if you're looking to get into the air quickly, but manual controls are also available if you'd prefer to pilot the craft yourself. An additional control button for one-touch elevation and descent is also included.
Unboxing the Sky Viper M500 Nano Drone
The M500 is packaged in an attractive carton, with all of the components and pieces placed into snug, form-fitting enclosures. I was surprised by the level of product detail and information that was included on the outside of the box and I was able to learn quite a bit about this aircraft before I sliced into the tape.
If the size and weight of the craft weren't an immediate indicator, this quadcopter does not require FAA registration. While it can be flown outside, the M500 comes across as an indoor-flyer. Once you've unpacked everything, you're left with a basic set of equipment that will get you started on your journey of flight:
1 Sky Viper M500 nano drone

1 USB charging cable

4 replacement propellers

1 instruction manual (worth reading)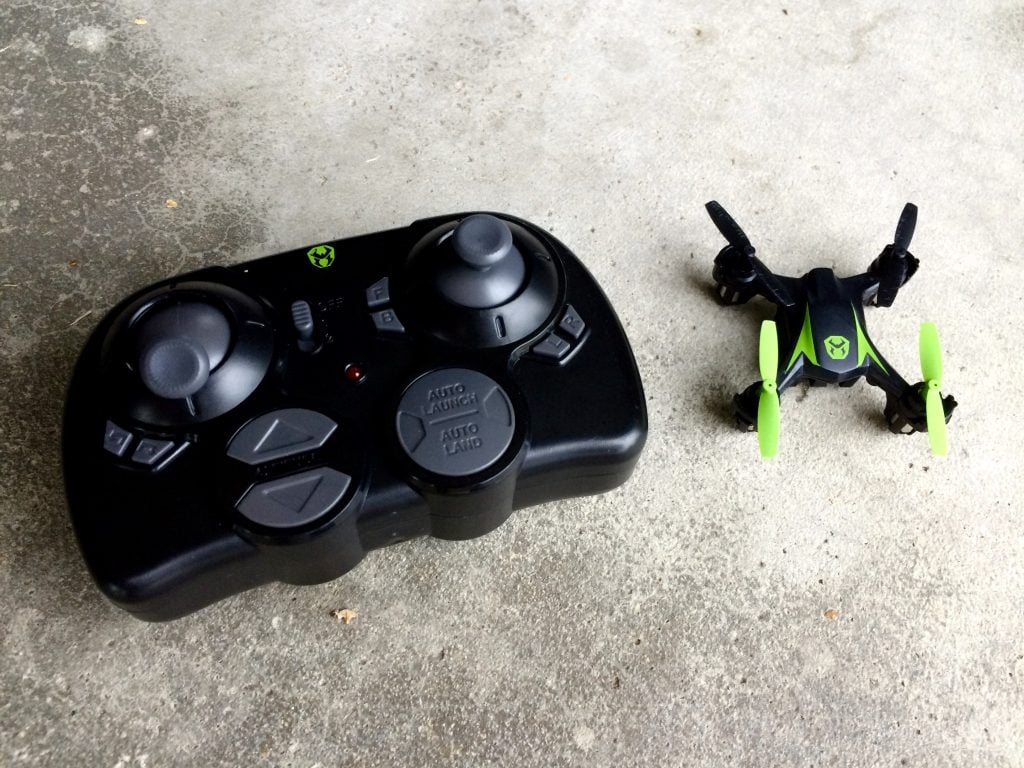 First Impressions
As I continue to gain experience with this aircraft and radio-controlled flight in general, I will point out a few items that I've noticed in my short time flying this aircraft.
Overall control of this quadcopter is easy to figure out. The aircraft itself responds well to controller input and will generally take you where you want to go, when you want to go there.

Re-calibration seems to be required after any bumpy/rough landing or collision. Even small "taps" on a landing surface have caused my M500 to drift in one direction or the other.

The controller feels solid and comfortable when holding it in-hand. The controls are laid out in a configuration that doesn't require much thought when flying, so you shouldn't catch yourself looking at the controller often.

The auto-launch/land feature is nice for beginners but having it on by default (and skipping that section of the instruction manual) can create confusion for the pilot. I ran though the "typical" startup sequence that I've experienced with other quadcopters multiple times before realizing the need to set the controller to a "manual flight" mode.

The aircraft itself is durable. As a new "pilot" I've had my share of run-ins with objects, pets (cats have a fun time swatting the drone out of the air) and the floor. All of these instances have yet to yield a broken or displaced propeller.
The Sky Viper M500 Nano Drone is a solid, low-cost option if you're looking to learn R/C flight or just want to get a small, indoor (or outdoor) aircraft to fly around with. Priced under $30 this is a great way to learn basic flight controls and maneuvers without investing much money or time.
Where to Buy the Sky Viper M500 Nano Drone