The folks at Redcat Racing have had quite a year of new-releases and model launches. To celebrate, they're giving away one of their Carbon 210 Race Drones to one lucky winner.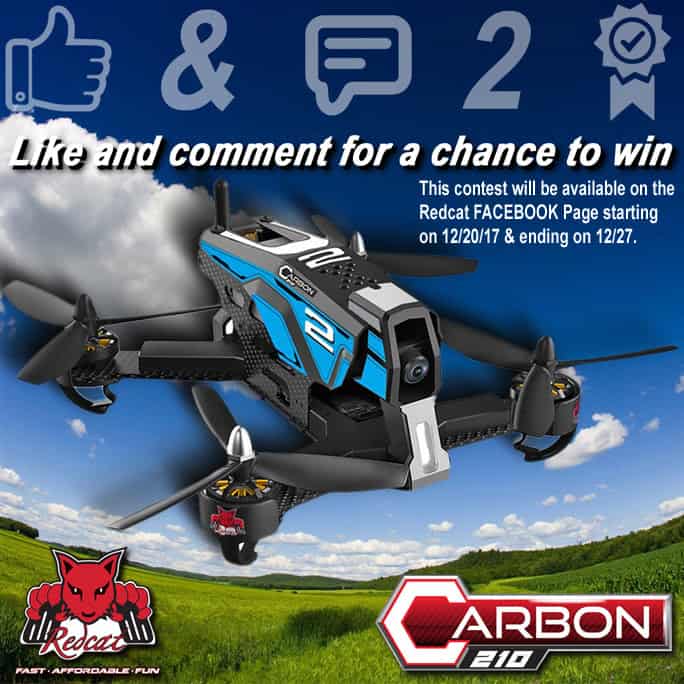 Between December 20, 2017, and December 27, 2017, visit the Redcat Racing Facebook page and both Like and comment on their official giveaway post. That's all there is to it! Complete contest details will be provided within that post as well.
Although this contest won't start up for a few more days, it's one that shouldn't be missed.
Image credit: Redcat Racing