Putting the finishing touches on any R/C build can be some of the most rewarding. They often serve as the icing on the cake, so to speak, especially in the world of "scale" radio-controlled vehicles. While it's often said that no build is ever truly finished, I've found that these finishing touches help seal in the essence of a vehicle, at least until I decide to change things up and start over.
After overhauling my Traxxas TRX-4 Sport with the Traxxas Complete Ford Bronco Body Kit, I felt that this project needed a few extra touches before I could call it a success. I selected some hardware to carry me across the finish line; SSD Scale Locking Hubs ($14.99), SSD Scale Rear Hubs ($9.99), and SSD Wheel Hubs with Brake Rotors ($11.99). While these do nothing to help the performance of my trail machine, they certainly fit the bill when it comes to the overall appearance. Here's a quick overview of my experience with each of these accessories.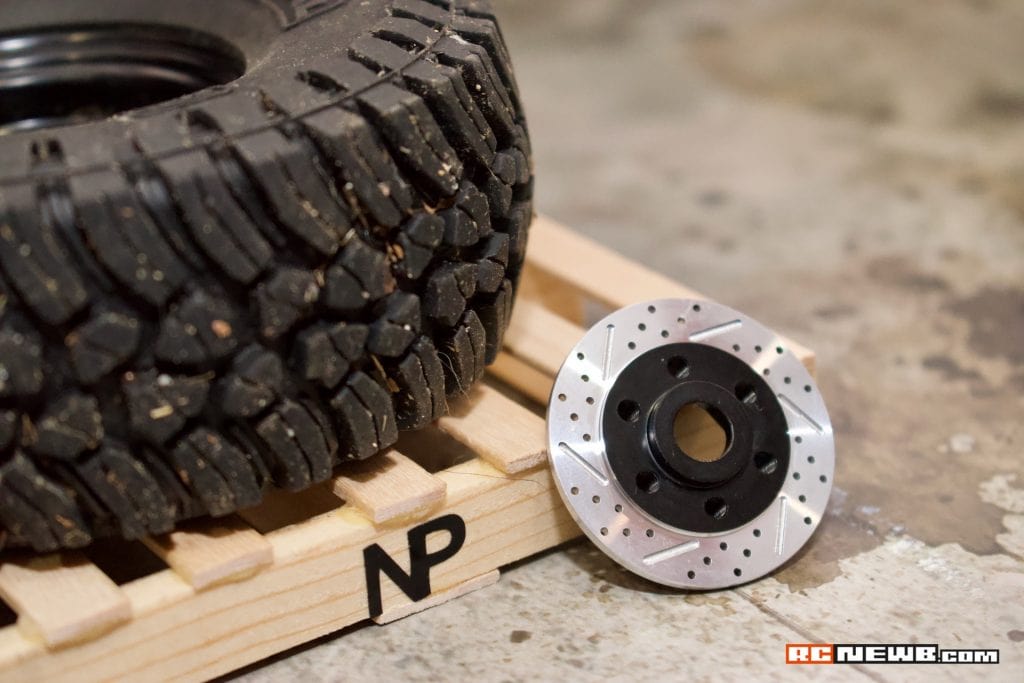 SSD Wheel Hubs with Brake Rotors
One of the most detailed scale accessories you can add to a radio-controlled vehicle is brake disc rotors. Not easily seen from every angle, this accessory is one of those little touches that you know exists and is certainly nice to have, but it's not a necessity. I've recently experimented with a variety of scale brake rotors and have found SSD's solution to be one of my favorites. If you're running beadlock wheels with SLW hubs, these brake rotors will mount directly to the wheel, replacing the stock SLW hub "patty."
For my TRX-4 Sport overhaul, I selected a set of SSD wheels, so installing these brake rotors was hassle-free. Other wheel manufactures, and brands feature SLW wheel hubs, too, so you're not limited to using SSD's products. It's also worth mentioning that SSD offers three versions of their wheel hubs with brake rotors, standard, +3mm offset, and +6mm offset. I am running the standard set on my rig, but there are options with offset for those who need it.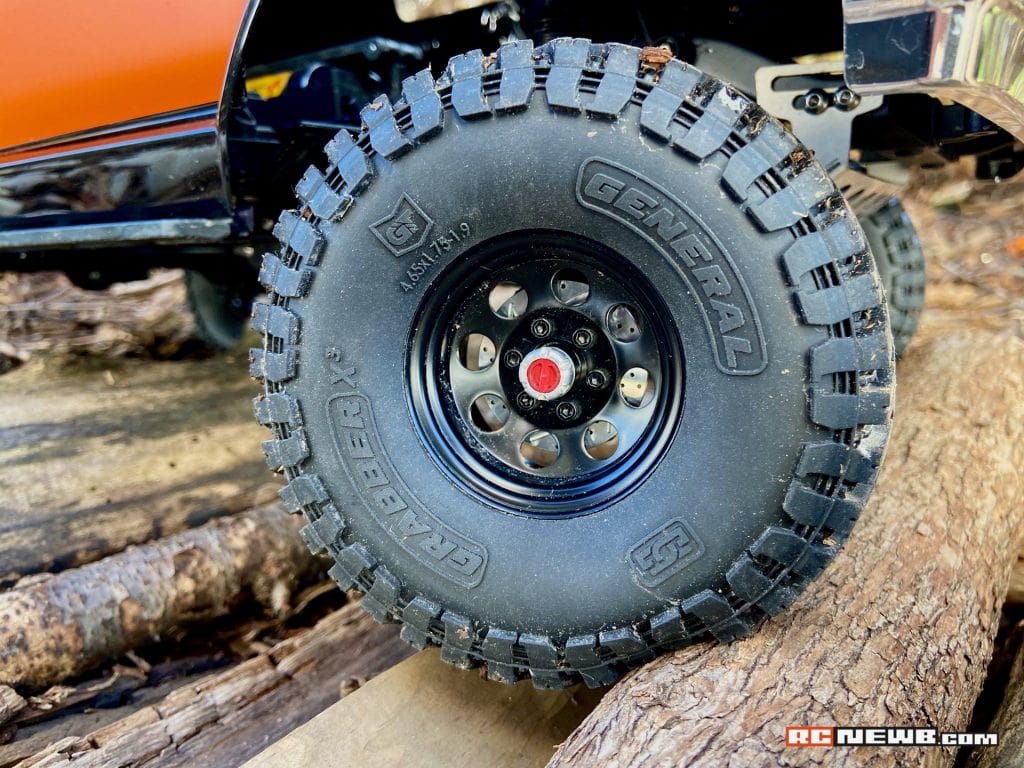 SSD Scale Locking Hubs and SSD Scale Rear Hubs
The final pieces of scale wheel hardware that I added to my TRX-4 "Bronco Sport" were scale wheel nut covers. While the standard black (or silver) wheel nut will get the job done, adding a fine layer of visual detail can certainly make any R/C vehicle look that much better. Replacing the stock locking wheel nut with SSD's scale locking hub accessories is as simple as a few twists of a wrench, but there are a few things to keep in mind.
Most importantly, I'll point out that SSD's Scale Locking Hub Installation Tool ($4.99) is recommended, if not required when installing these scale accessories. While there are DIY solutions to installing these wheel nut caps, I bit the bullet and bought the installation tool for overall ease and peace of mind. The installation tool should fit into the shaft of most standard-sized, variable socket drivers, but your mileage may vary.
Another item to keep in mind is the security of the scale hub cover(s) and the new wheel nut. The plastic hub covers appear to be friction-fit to the wheel nut, and I had one or two of them come loose during the installation process. I found that a drop or two of superglue or tire glue provided a strong enough bond to keep things in place. Additionally, the style of nut that SSD uses on these scale hubs lacks a self-locking feature, so you may want to add Loctite to ensure that it stays on the axle.
Are These Scale Accessories Worth Adding to Your Rig?
With a handful of trail expeditions under my belt, I have enjoyed the small touches these scale items provide. Again, while they don't impact the performance of my TRX-4 Sport, they do add to the overall feeling of realism when I'm out for a drive.
If you're searching for the final pieces for your next scale R/C build, I'd highly recommend all of these items to help you cap off your creation.
Where to Buy SSD Scale Accessories