Feeling nostalgic? Take a trip down memory…trail with the latest R/C rock crawler kit from Carisma Scale Adventure. Based on their 1981 SCA-1E Range Rover Classic, Carisma has released a kit version of this standard wheelbase, 1/10-scale rig.
Adding to their SCA-1E lineup, the 1981 Range Rover Kit is the second kit-style model to be released under the Carisma Scale Adventure banner. Almost identical to the ready-to-run (RTR) version, the kit does offer a few components updates, such as new plastic beadlock wheels and ATSS "True Scale" tires.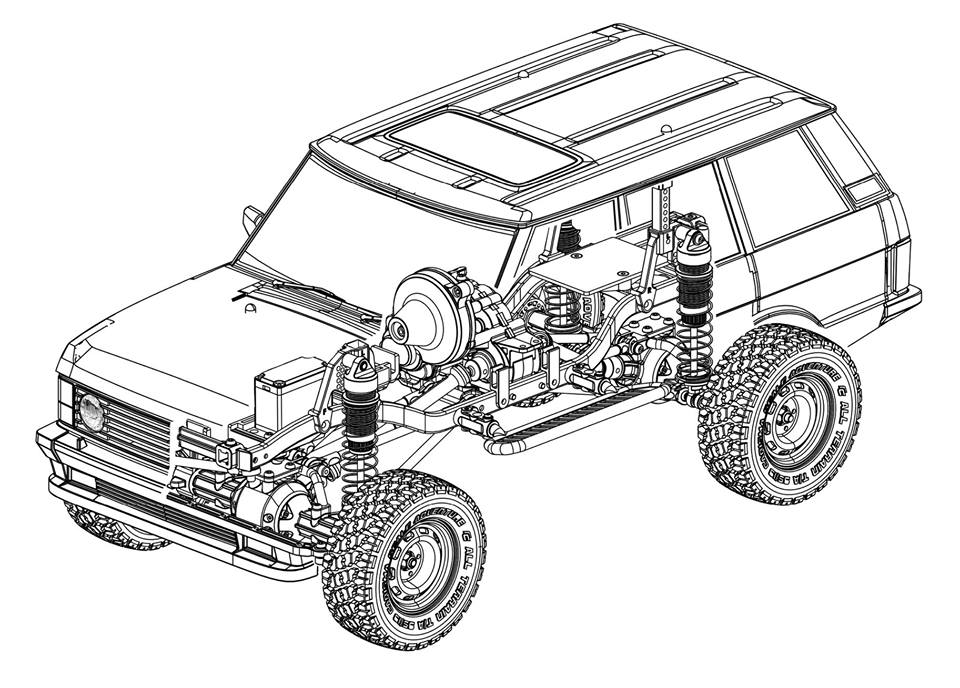 This kit also utilizes some of Carisma's recent SCA-1E updates, including a forward-mounted battery tray, chassis-mounted steering servo setup, second-generation shock towers, and aluminum, oil-filled shocks. The wheelbase of this kit measures to 285mm and is designed to fit the Range Rover Classic body that's included in this kit.
Speaking of the body, the '81 Range Rover Classic has been beautifully recreated in this kit to match the details of the 1:1 model and gives you a clear canvas to create your own one-of-a-kind creation. This kit is also LED-ready and features light buckets and lenses for easy LED light installation.
To complete this kit, you'll need to supply your own 2.4GHz radio system (transmitter and receiver), steering servo, motor, ESC, batteries (for the model and radio transmitter), and polycarbonate paint.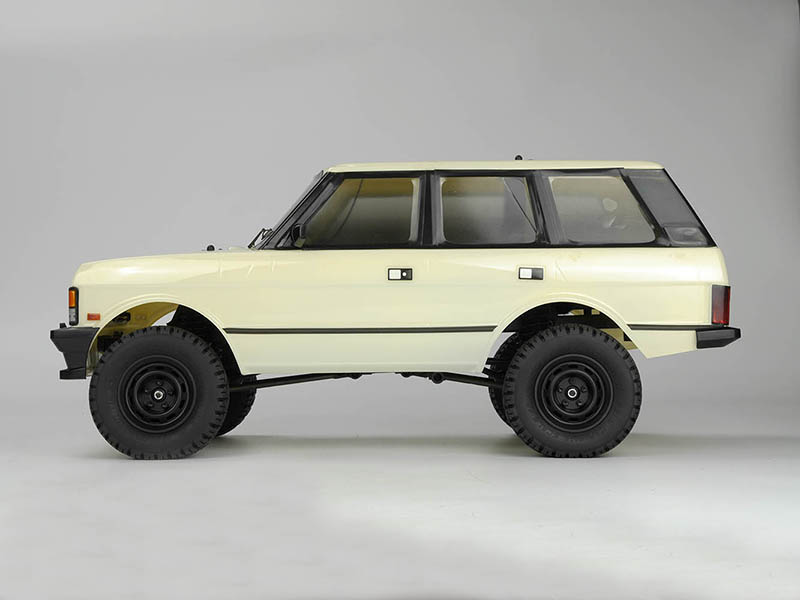 Carisma Scale Adventure SCA-1E Range Rover Kit Specs:
Weight: Approx: 2200g (when fully built)

Wheelbase: 285mm (adjustable)

Height: 220mm (adjustable)

Length: 480mm

Width: 230mm
The SCA-1E Range Rover Kit is priced at $359.99 and is available online and through your favorite Carisma Scale Adventure dealer. Visit carisma-shop.com to learn more about this radio-controlled trail truck kit.
Image credit: Carisma