I've come to appreciate witnessing other hobbyists build out their collections, especially when it comes to building out a kit. From color choices to individual details, it's fun to see how others interpret a R/C vehicle build and make it their own.
Fellow hobbyist and guest of the RC Newb Podcast, Rich (2RCProductions) has created a number of fun projects throughout his many years in the hobby. His latest kit build was the re-release of the classic 1/10-scale Tamiya Grasshopper buggy.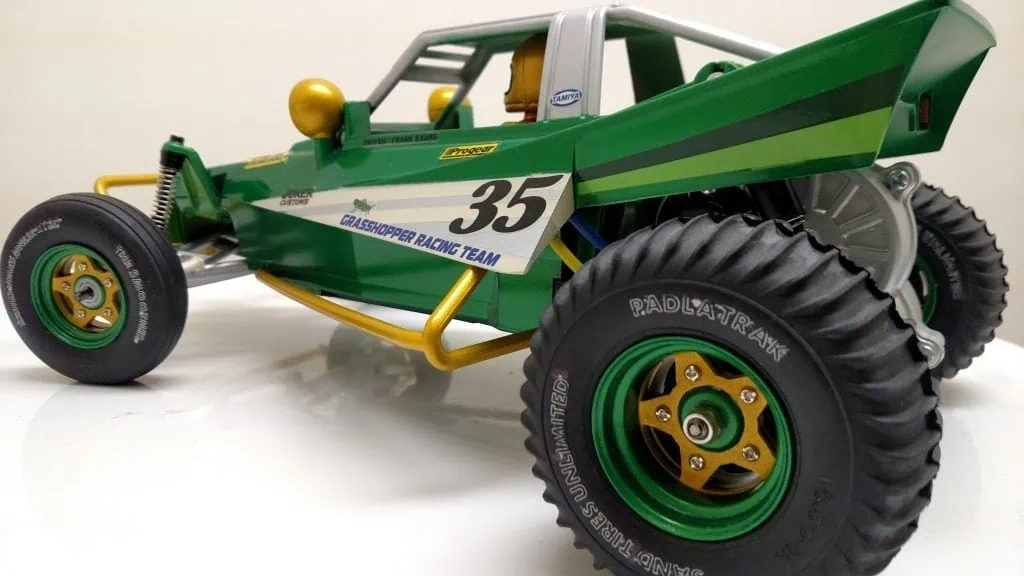 With any radio-controlled car kit, there are some components that you'll need to supply yourself. In the case of the Grasshopper, a radio system (transmitter/receiver) is one of those required pieces. To handle this task, Rich is using the Ikonnik ET4 transmitter, which features 10-model memory, an adjustable steering wheel, and other features for a budget price.
Learn more about the Ikonnik ET4 along with 10 additional budget-friendly R/C radios.
Another liberty that Rich applied to his build was upgrading the included 380 brushed motor to a 540-size powerplant. This will give the 2RCProductions Grasshopper a little more "zip", to say the least. In his build recap video, Rich also covers some hardware updates that he performed in the hopes of providing additional durability and support to this model.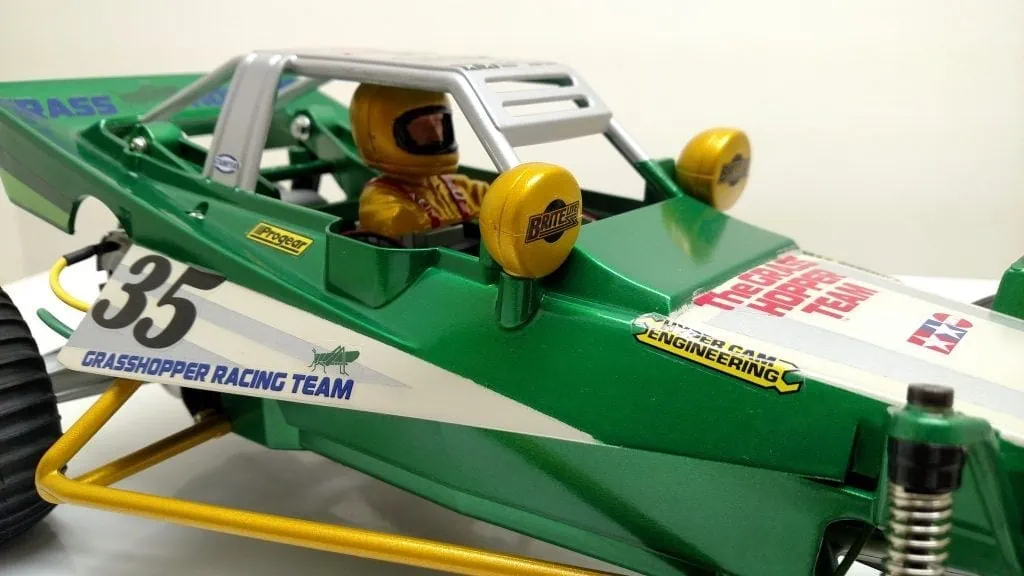 The 2RCProductions Tamiya Grasshopper Build Review and Unveiling
When a Plan Comes Together: Workbench Photos of the Tamiya Grasshopper Build
After seeing this creation come to life, I'm feeling the urge to add this classic buggy to my own R/C collection. See more of Rich's radio-controlled builds in greater detail on his YouTube channel and be sure to give him a follow on Google+.
Image credit: 2RCProductions