Carisma RC has re-launched its website and online store with a completely new experience. Down for the past few months, the re-imagined website offers a fresh, new way to learn about and purchase Carisma RC and Carisma Scale Adventure models and accessories.
Some of the highlights of the refreshed website are a new product page layout with an easy-to-navigate photo gallery, multiple ways to connect with Carisma RC for product and technical details, and new payment options, including Apple Pay.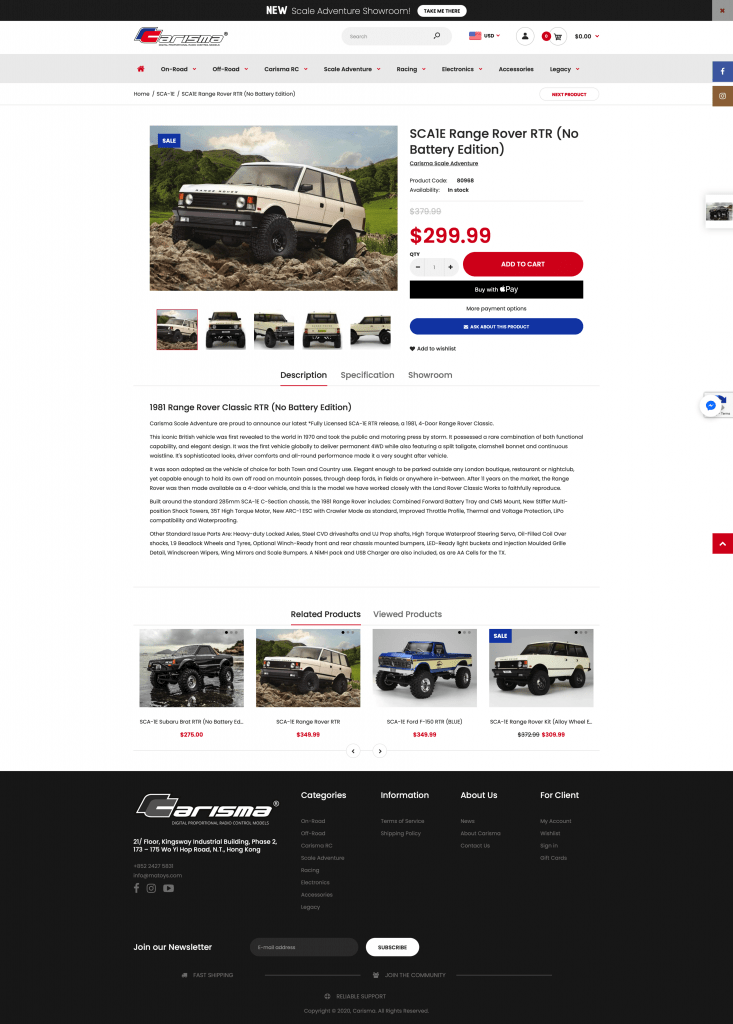 In addition to the new online experience, Carisma is celebrating their website relaunch by offering an automatic 5% discount through the end of September 2020. To take advantage of the discount and see the new website for yourself, head on over to carisma-shop.com.
Image credit: Carisma