While ready-to-run (RTR) models have become the main way to get an R/C vehicle, there are still plenty of kit options available for hobbyists who want to experience the thrill of putting their vehicles together from bags of parts. Pro-Line has released their latest kit option, the PRO-Fusion SC 4×4, a 1/10-scale short course truck that's designed to bash.
This kit option is rather spartan in what it provides, mainly the base chassis, and suspension components. You choose the body, wheels, tires, motor, and electronics system to complete your creation. Based on their PRO-MT 4×4 roller, the PRO-Fusion SC 4×4 offers a blend of durability and performance, no matter what you plan to do with your machine.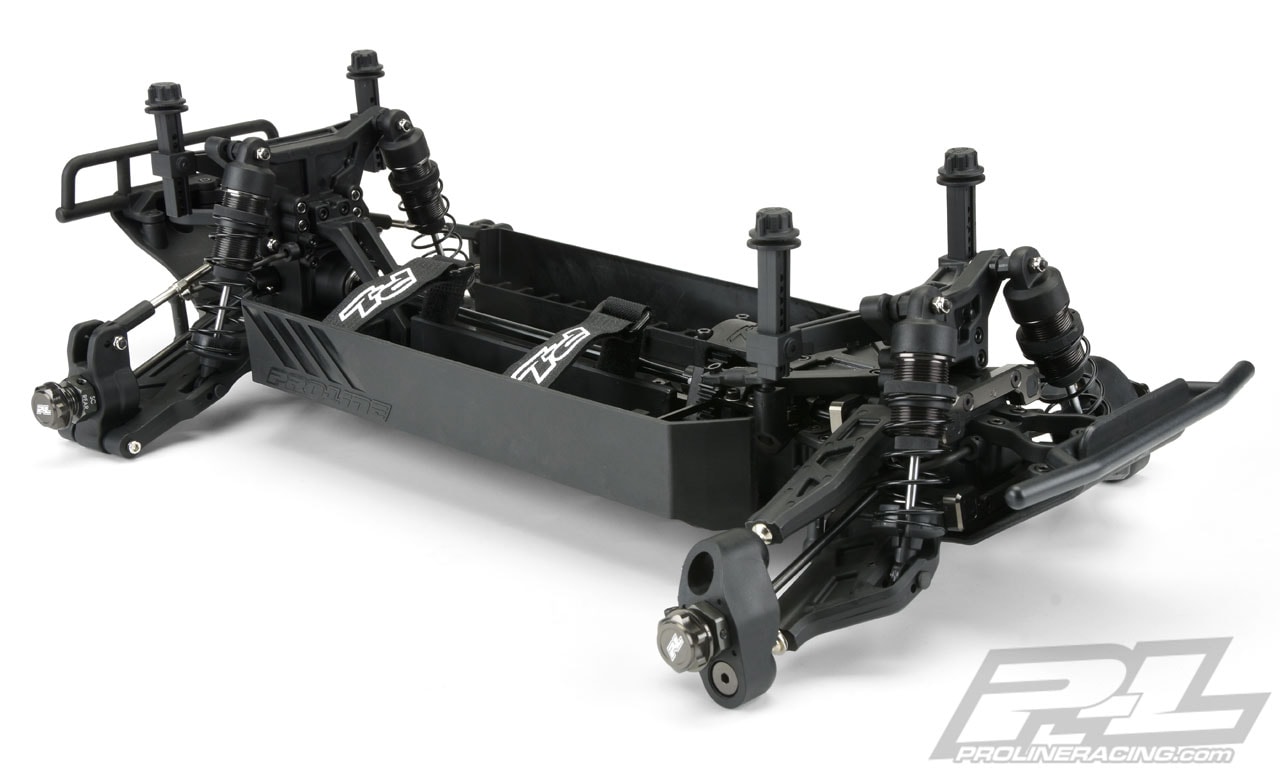 At the heart of the PRO-Fusion SC 4×4 is an aluminum and steel chassis which serves as the backbone of the truck's strength. The kit includes large 16mm big-bore shocks, sealed differentials (front and rear), 1/8-style gears, and an aluminum motor mount system that's compatible with both 1/10 and 1/8-scale motors.
And just because this platform is based around a short course truck, that doesn't mean you can't get creative with your custom creation. Pro-Line has shown off two ways to finish off this kit, one with a "traditional" SCT body and tire combo, and one with a more aggressive, "monster truck"-style setup. Whatever final design you choose, this is a kit that will let you customize it from top to bottom.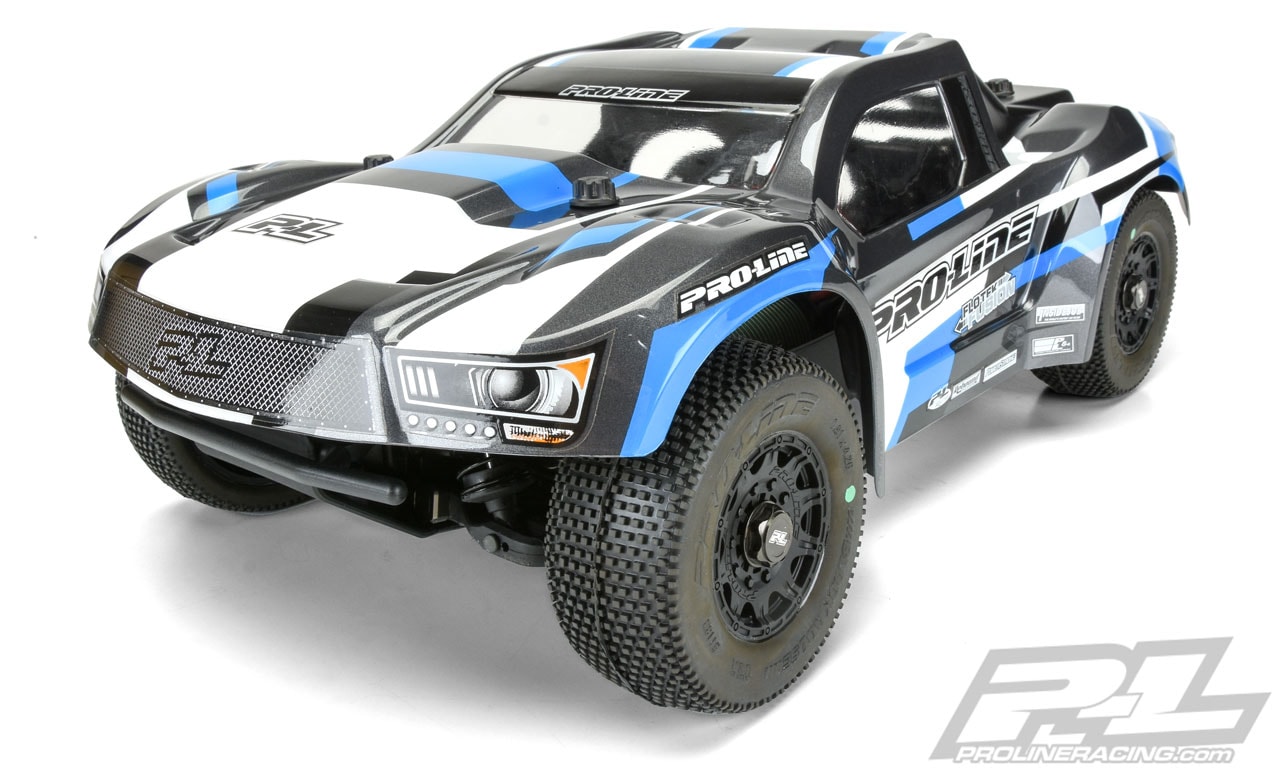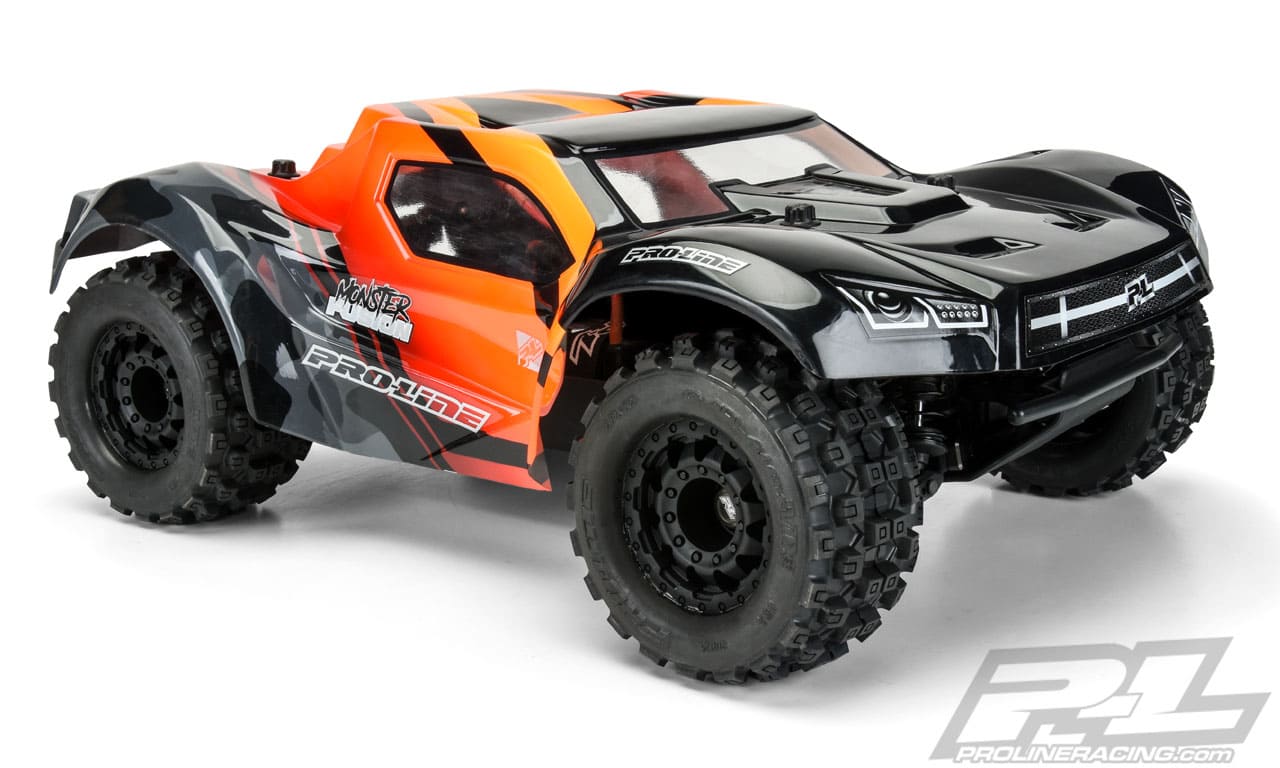 The PRO-Fusion SC 4×4 kit is priced at $339.46 and is available online and through your local Pro-Line dealer. Visit prolineracing.com to learn more about this 1/10-scale short course truck kit.
Image credit: Pro-Line