If you love getting outdoors for an extreme R/C adventure, chances are you've looked at (or own) a rock bouncer. As models go, the Axial RBX10 Ryft ready-to-run (RTR) is extreme in its own right, and now you can build one to your desired specs with the RBX10 Ryft Kit.
With its solid-axles, rugged Interco Super Swamper TSL tires, WB11 driveshafts, and a full nylon cage, this radio-controlled rock bouncer has the looks to match its performance. The RBX10 Ryft kit features many of the components from its RTR sibling, plus a few added option parts to make your build and driving experience more enjoyable.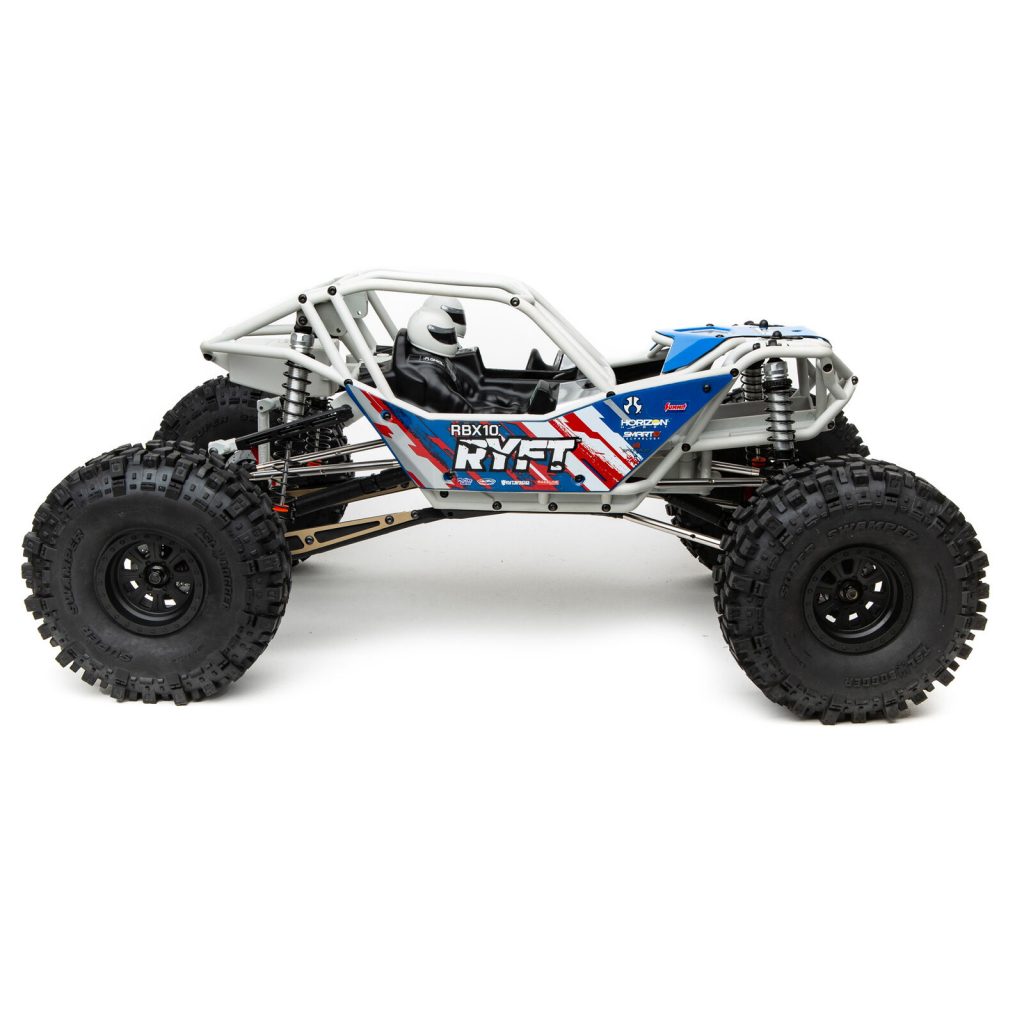 While there are plenty of components included with this kit, you'll need to supply your own radio system (transmitter and receiver), steering servo, ESC, motor, batteries (model and radio transmitter) as well as an optional micro servo (metal gear) if you choose to run the two-speed transmission.
Axial RBX10 Ryft Specs:
Height: 8.75″ (222 mm)
Length: 21.5″ (546 mm)
Width: 12.75″ (324 mm)
Weight: 7.26lbs (3.29kg)
Ground Clearance: 3.25″ (82.5mm)
Pinion Gear: 17T
Spur Gear: 53T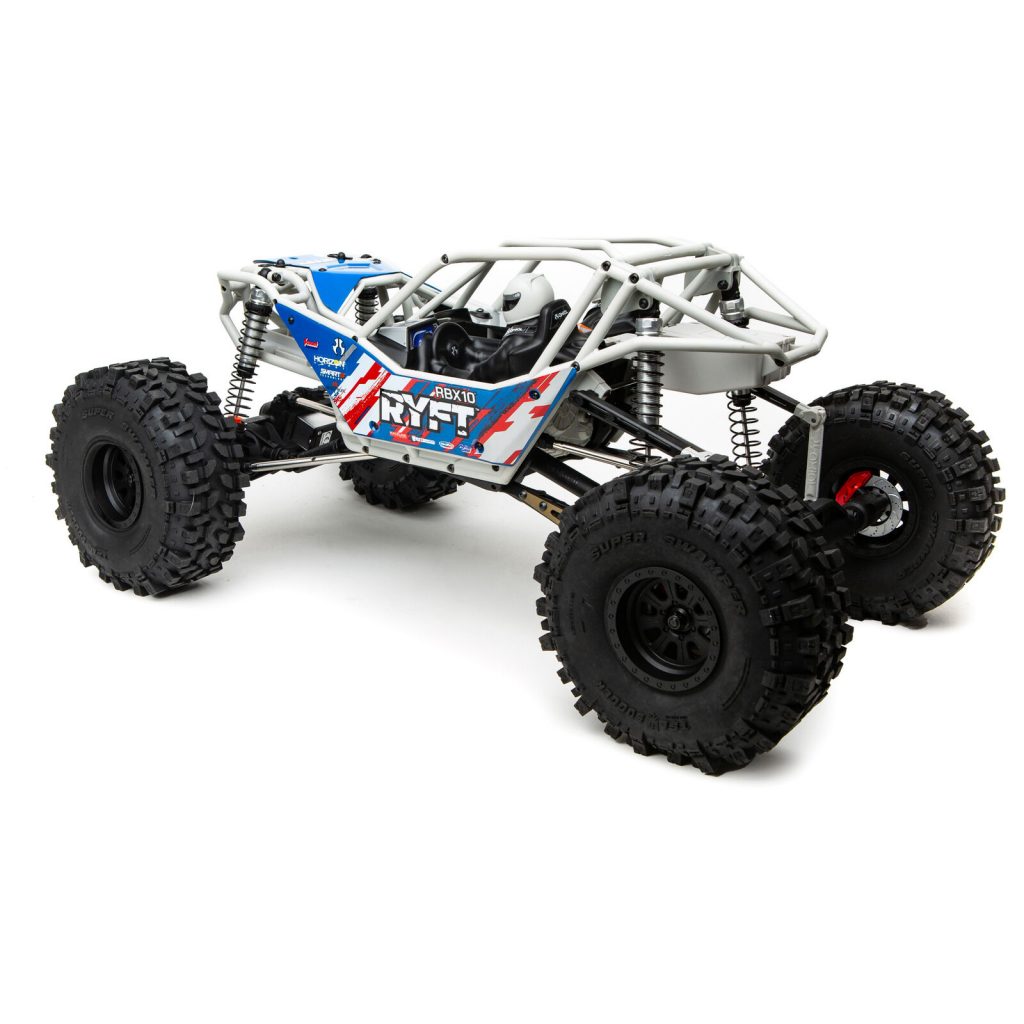 Priced at $369.99, the RBX10 Ryft Kit will be available through Axial, Horizon Hobby, and their dealers. Visit horizonhobby.com to learn more about this 1/10-scale R/C rock bouncer kit.
Image credit: Axial/Horizon Hobby