Following their Scimitar 170 FPV release, Blade has introduced the Scimitar 215 Pro BNF Basic, a multi-rotor aircraft that's geared for competition. This pre-built quadcopter combines durable frame construction, powerful motors, and a high-quality FPV camera to create an impressive out-of-the-box aircraft.
Featuring 5″ propellors and a 4mm carbon fiber airframe, the Scimitar 215 Pro is built with durability in mind. In the event of which results in frame damage, the propeller arms can be replaced, getting you back into the air quickly.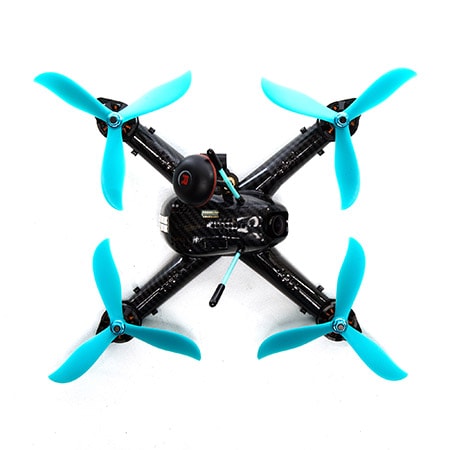 Four 2206-2450kv motors provide the power to get the Scimitar 215 Pro off the ground and a Runcam Swift 2 camera lets you see what's ahead as you maneuver through gates and other course obstacles.
To get this quadcopter in the air, you'll need to supply your own controller (6-channel) which uses Spektrum DSMX 2.4GHz technology, a 4S LiPo battery, and charger. A video receiver or FPV headset is also required for video use.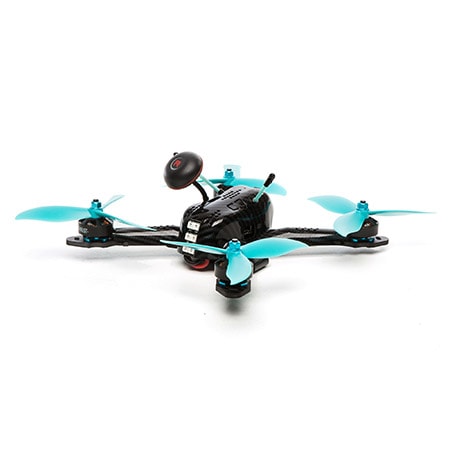 Blade Scimitar 215 Pro BNF Basic Specs:
Type: Multi-Rotor
Main Rotor Diameter: 5″
Gross Weight: 492g
Motor Size: 2206 2450KV
Experience Level: Intermediate
Recommended Environment: Outdoor
Priced at $329.99, the Blade Scimitar 215 Pro is available online or at your local Blade dealer. Visit bladehelis.com for additional details on this quadcopter model.
Image credit: Blade