Rough and tumble, the Axial RR10 Bomber is one of the most capable R/C crawlers on the market. To celebrate its partnership with the 1:1 RR10 creator, Randy Slawson, and the King of the Hammers (KOH) off-road competition, Axial has announced the release of the RR10 Bomber KOH Limited Edition.
Featuring the same core features as the RR10 Bomber V2, the KOH Limited Edition RR10 Bomber features specially-designed body panels emblazoned with King of the Hammers imagery. The roof panel features a list of past KOH winners, along with the most recent winner from 2021, Randy Slawson. To add to the uniqueness of this rig, only 1,000 are being produced.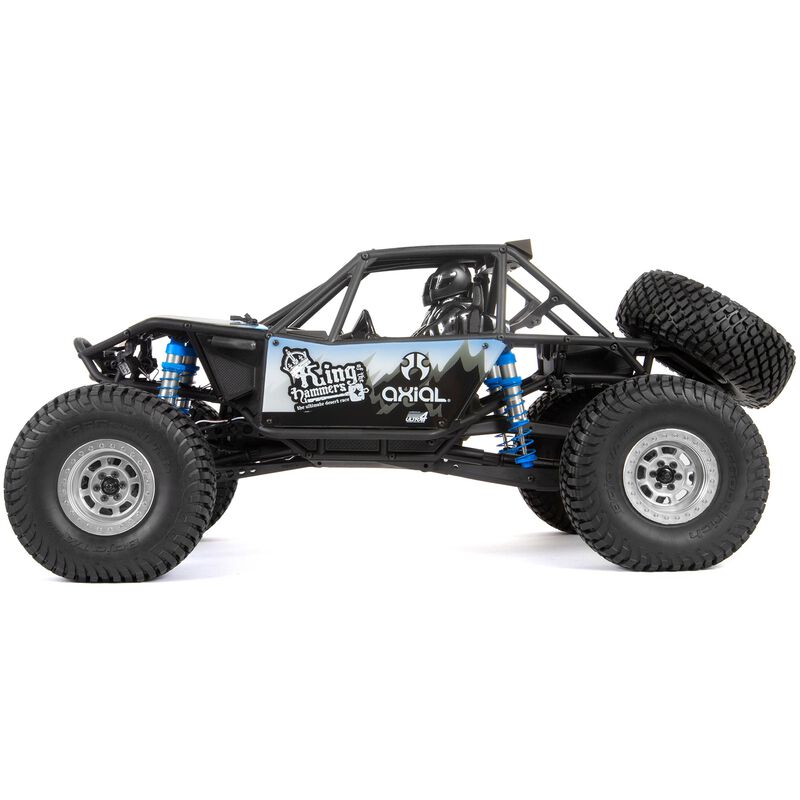 Axial RR10 Bomber KOH Limited Edition Specs:
Height: 9″ (229 mm)
Length: 22.4″ (569 mm)
Weight: 6.26 lb (2.83 kg)
Width: 11″ (279 mm)
Wheelbase: 14.75″ (375 mm)
Front Track: 11.50 in (292 mm)
Rear Track: 11.50 in (292 mm)
Price: $519.99
The Axial RR10 Bomber KOH Limited Edition will be available for purchase through Axial, Horizon Hobby, and their dealers. Visit horizonhobby.com to learn more about this 1/10-scale R/C rock crawler.
Image credit: Axial/Horizon Hobby