Axial has announced a ready-to-run (RTR) version of its popular Capra 1.9 Unlimited Trail Buggy kit. This pre-assembled rock rig is ready to hit the trail and features some impressive internal components.
Hardcore trail runners will appreciate the included "Dig" transmission and micro servo which allow you to remotely lock and unlock the rear axle. The transmission features all-metal gears and ball bearings for ultra-smooth performance. Along with the metal gears, the RTR Capra includes stainless steel suspension links, aluminum-bodied shocks, and metal axles for improved durability.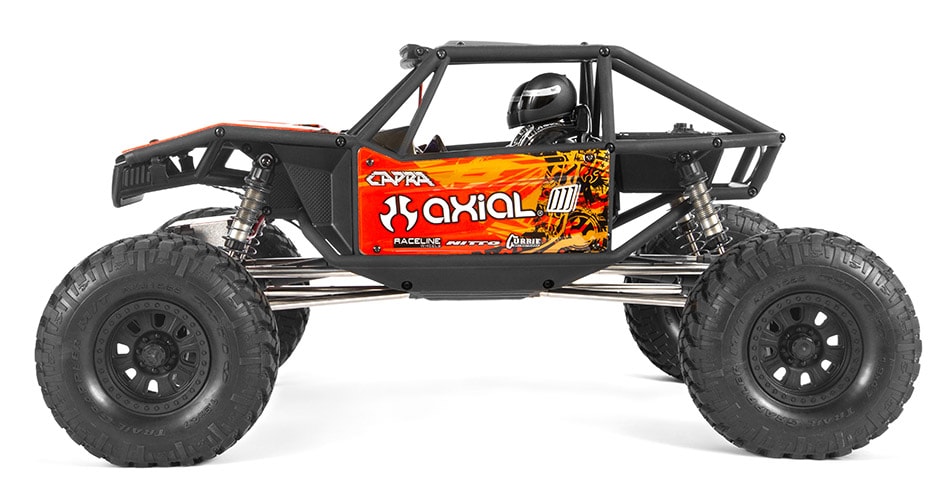 On the electronics side, you'll find a Spektrum radio system and steering servo and a Dynamite ESC. All of the electronics are waterproof, allowing you to run just about anywhere you please. LED headlights and a roof-mounted light bar not only amp up the scale detail of this rock rig, but they'll let you stay on the trail long after the sun has set.
Visually, this rig looks just like the kit version with its tube-frame chassis design, body panels, and black plastic beadlock wheels. The ready-to-run option includes 1.9″ Nitto Trail Grappler tires and features body panel color options, red or blue/green.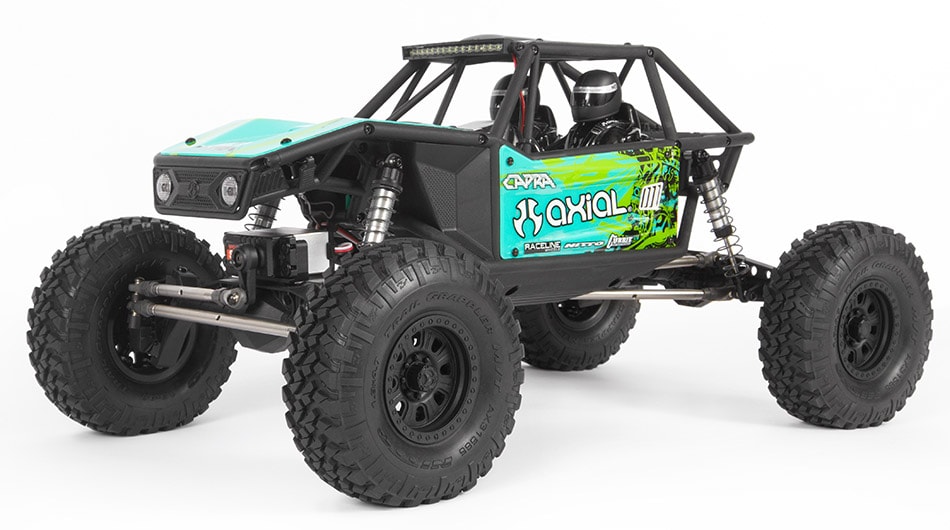 The RTR version of the Axial Capra 1.9 Unlimited Trail Buggy carries a price tag of $449.99 and will be available for purchase from Axial and its dealers. Visit axialracing.com to learn more about this radio-controlled trail buggy.
Image credit: Axial