The mystery around Axial's Capra release has lifted. Meet Axial's latest rock-crawling release, the Axial Capra 1.9″ Unlimited Trail Buggy Kit. With a design similar to the RR10 Bomber, the Capra offers up some unique aspects for a 1/10-scale rock-crawling rig.
If you've been paying attention to the previews and teasers, you could start to see this release taking shape. Now that the cat's completely out of the bag, it's time to examine what the Capra brings to the table.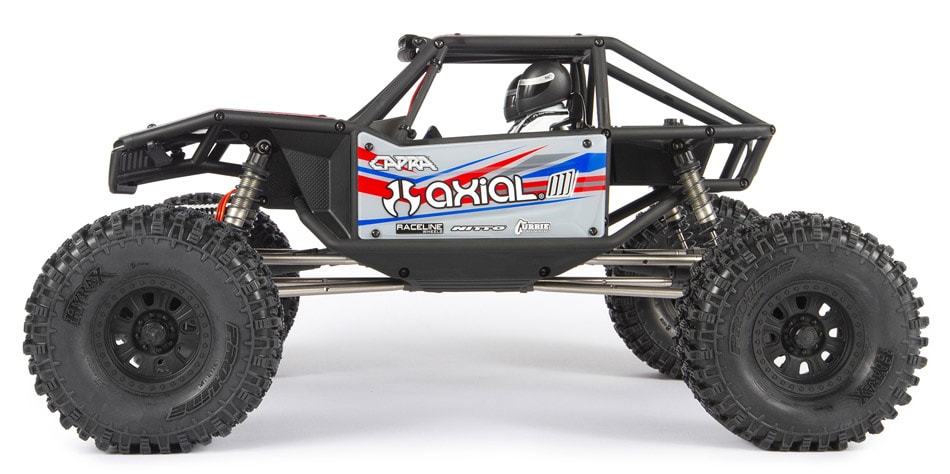 Borrowing from the latest trends in the R/C crawler scene, this tube-frame rock rig features portal axles, giving the Capra an added boost with ground clearance. The other unique aspect of this kit is its transmission. Designed for ultra-tight turning, a DIG function has been included, allowing the rear axle to be locked remotely (through an optional micro servo).
The suspension setup is what you've come to expect from many 1/10-scale crawlers. A 4-link suspension with stainless steel links works in tandem with aluminum-bodied, large-bore shocks, aiming to give this rig as much articulation as possible.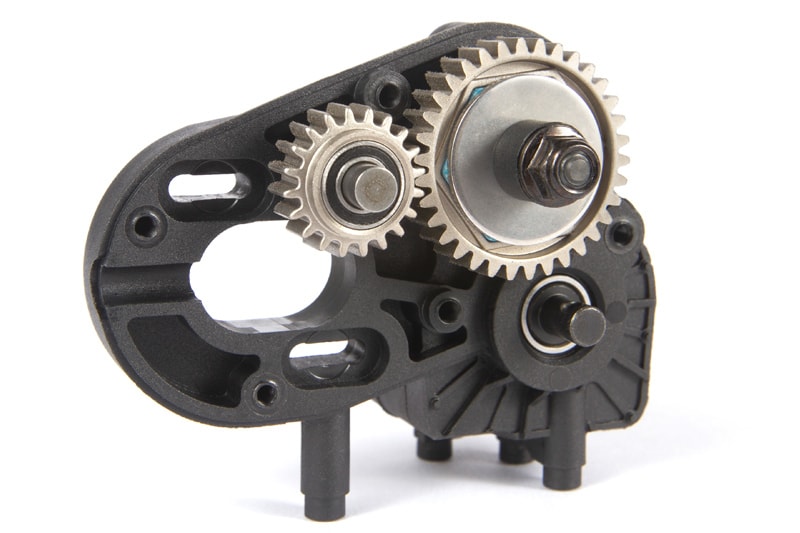 In the appearance department, this machine borrows a few styling cues from Axial's 1.9″ Wraith, specifically the grille and headlights. You can add optional LED lights to the front grille and roof-mounted light bar to help illuminate your crawling course when you're doing a bit of night driving.
This kit offers plenty of customization options. Not only can you choose what electronics (radio system, ESC, steering servo and motor) but you can also throw your favorite set of 1.9″ crawler tires at this rig.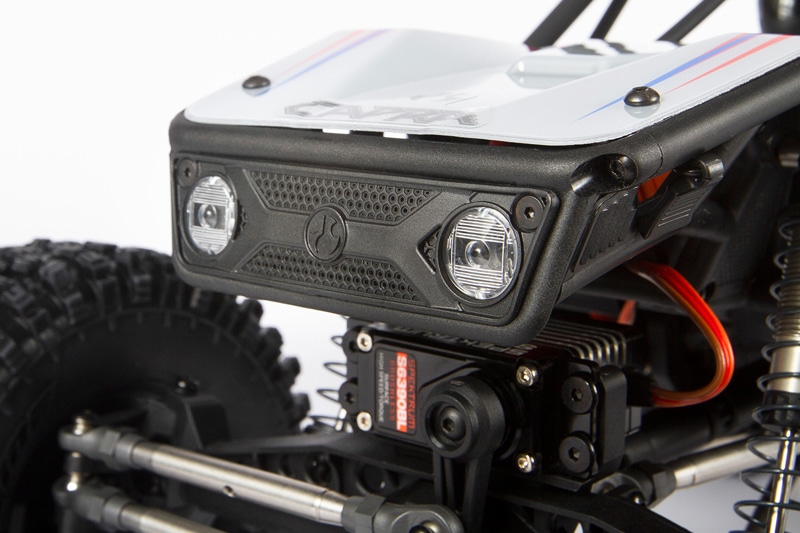 Axial Capra 1.9″ Unlimited Trail Buggy Kit Specs:
Length: 17.0″ (432mm)
Width: 10.25″ (260mm)
Height: 8.25″ (210mm)
Wheelbase: 12.5″ (318mm)
Ground Clearance: 3.0″ (76mm)
Weight: 4lb (1.8kg)
Priced at $329.99, the Axial Capra 1.9″ Unlimited Trail Buggy Kit will be available soon, both directly from Axial and their dealers. Visit axialracing.com to learn more about this new R/C crawling kit.
Image credit: Axial