Playing the guessing game around Axial's 9/12/19 release.
Axial has released a number of new and surprising models this year, and it appears that they've got at least one more planned before 2019 wraps up. Following in the tire tracks of the Yeti Jr. Can-Am Maverick X3, the Wraith 1.9, the SCX24 Deadbolt, the SCX10 II UMG10, and the SCX10 II UMG10 6×6, the next big unveil from Axial appears to be named "Capra".
What Capra is, exactly, is hard to tell. However, thanks to some cryptic videos and imagery, we can begin to let our imaginations run wild, fueled by pure speculation. In the first of two videos, Axial has set the stage for the name of their upcoming model.
While I'm trying not to read too much into the Capra's branding, it would appear that this new vehicle(?) may be geared toward off-road speed enthusiasts. The slim, sleek lines which make up the logotype suggest a vehicle that's capable of going faster, or faster than most Axial models.
Still, the uneven, jagged lines seem to imply that the Capra is meant to run over extreme outdoor terrain. Could this be the return of an Exo Terra-type machine?
The second video which Axial has posted, we get to see a technical illustration of what appears to be a transmission and gearbox casing. Typically, I don't get amped up by gearbox illustrations, however, there are some details in this video that have me excited.
In the two views of the gearbox setup, the item in the upper-right corner appears to be a servo, indicating a remote-shift, two-speed transmission. Remote shifting isn't a new idea for R/C rock crawling, but I get a feeling that we're not looking at the internals of a typical crawler. No, I'd guess we're seeing the return of a rock racer.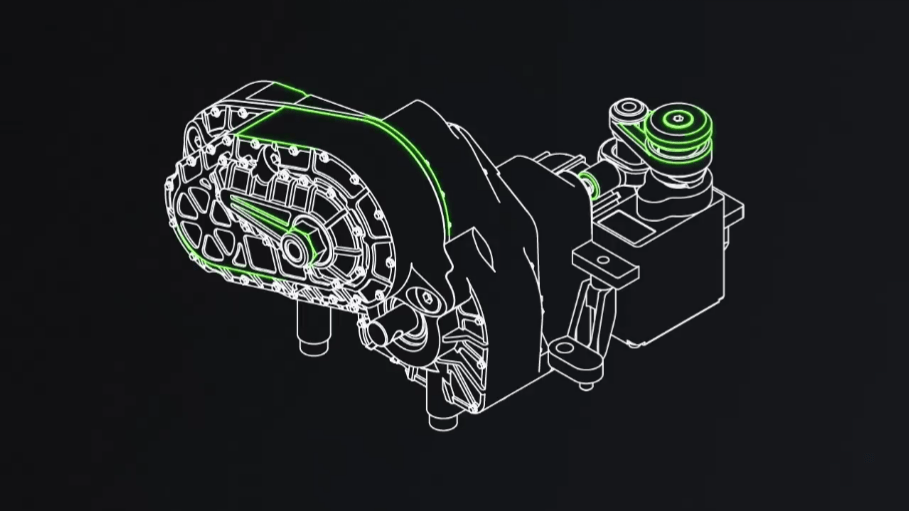 Of course, September 12 can come and go and I'll be completely off-base with this guess. Still, it's exciting to see so many new models coming from a longtime favorite in the R/C world. To stay up-to-date with the latest posts leading up to the official unveiling of Capra, follow #axialcapra on Instagram.
Update – 9/6/19:
There have been a few more video hints posted by Axial, revealing more about the upcoming Capra release. In the following Instagram posts, you can see diagrams of the portal axles, tires and wheels, a basic chassis layout, and cage design. Judging by these new teasers, we might be looking at a reimagined RR10 Bomber-type rig, possibly with 1.9″ tires and wheels. The 12th of September is only a few days away, so we'll all find out what's up Axial's sleeve very, very soon.
Update – 9/12/19: It's a kit!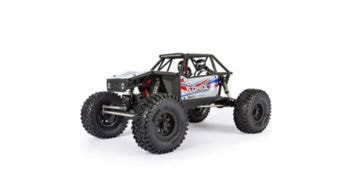 The day has finally arrived and the Axial Capra 1.9 Unlimited Trail Buggy has been announced. It's got a bit of RR10 Bomber DNA mixed with portal axles, 1.9″ tires and a transmitter-controller DIG feature. Visit horizonhobby.com to learn more about this new release.
Image credit: Axial