HPI has been rather quiet with regard to new models, but they're starting to make some noise. Introducing the new-look HPI Savage XS Flux El Camino SS, the latest in the evolution of the Savage XS Flux monter truck.
On the visual side, the highlight of this truck is the Chevy El Camino SS body, which is painted up in a red, white, and blue theme. Black-chrome wheels and red springs finish off the overall look of this truck and give it an attention-grabbing appearance.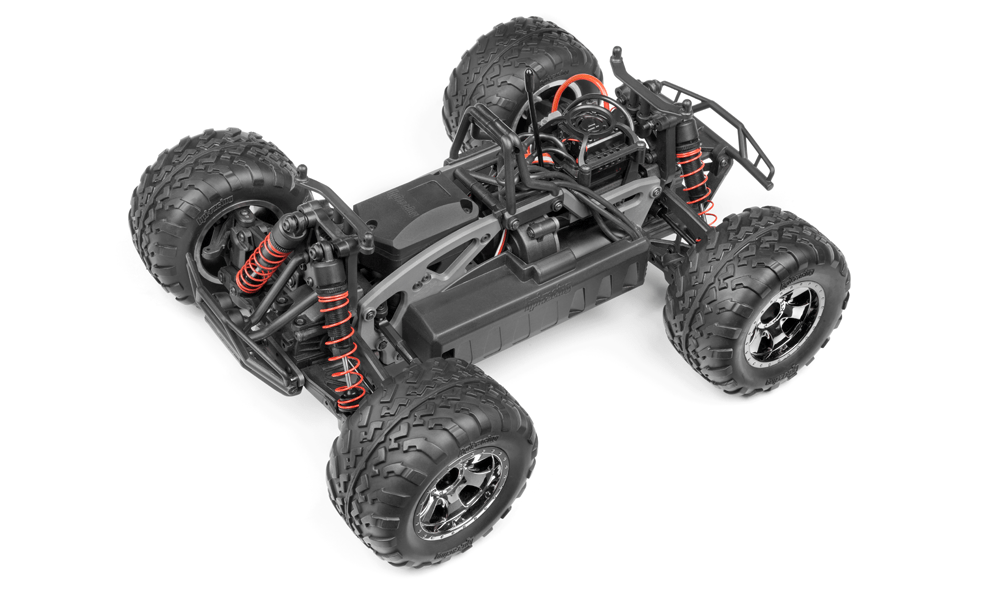 The HPI Savage XS Flux El Camino SS shares the same chassis as previous models with its durable Twin Vertical Plate design as well as waterproof electronics. Capable of handling 3S LiPo battery packs, this truck is designed for one thing in mind, and that's fun!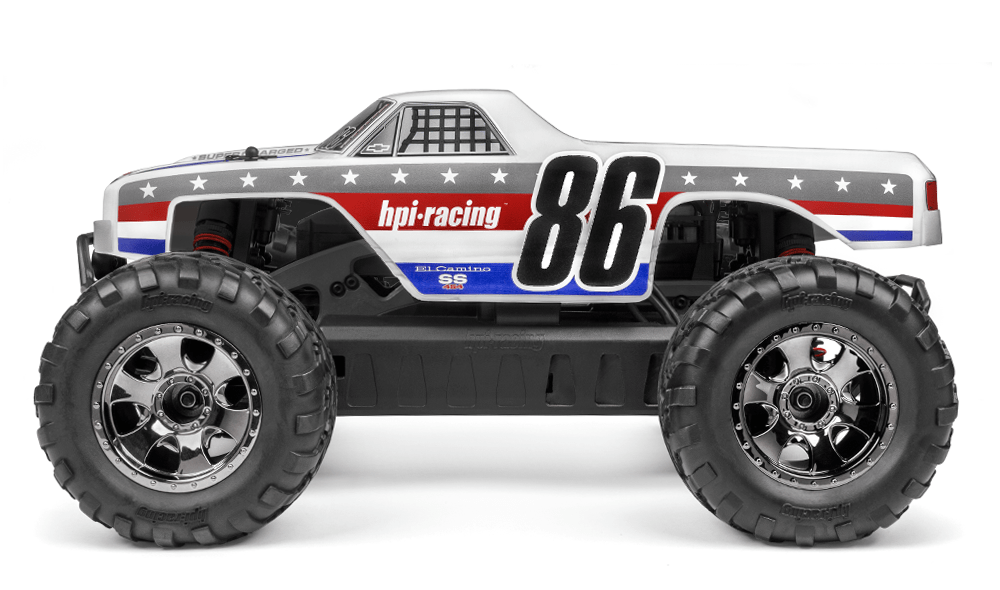 An exact price for the Savage XS Flux El Camino SS hasn't been released, but I'd expect it to follow previous Savage XS models. Visit hpiracing.com to learn more about this new monster truck model.
Image credit: HPI