After an earlier announcement that summer 2017 would be big, HPI is living up to that proclamation with the release of a number of highly-anticipated radio-controlled vehicles. If you're a fan of fast, you'll like their latest mini-monster truck.
The Savage XS Flux: Vaughn Gittin Jr. edition is a ready-to-run (RTR), four-wheel drive truck which is loaded for speed and fun. In fact, speeds in excess of 65 miles per hour are claimed on HPI's info page, however, that appears to require a 3S LiPo and optional gearing (#105809 & #6924).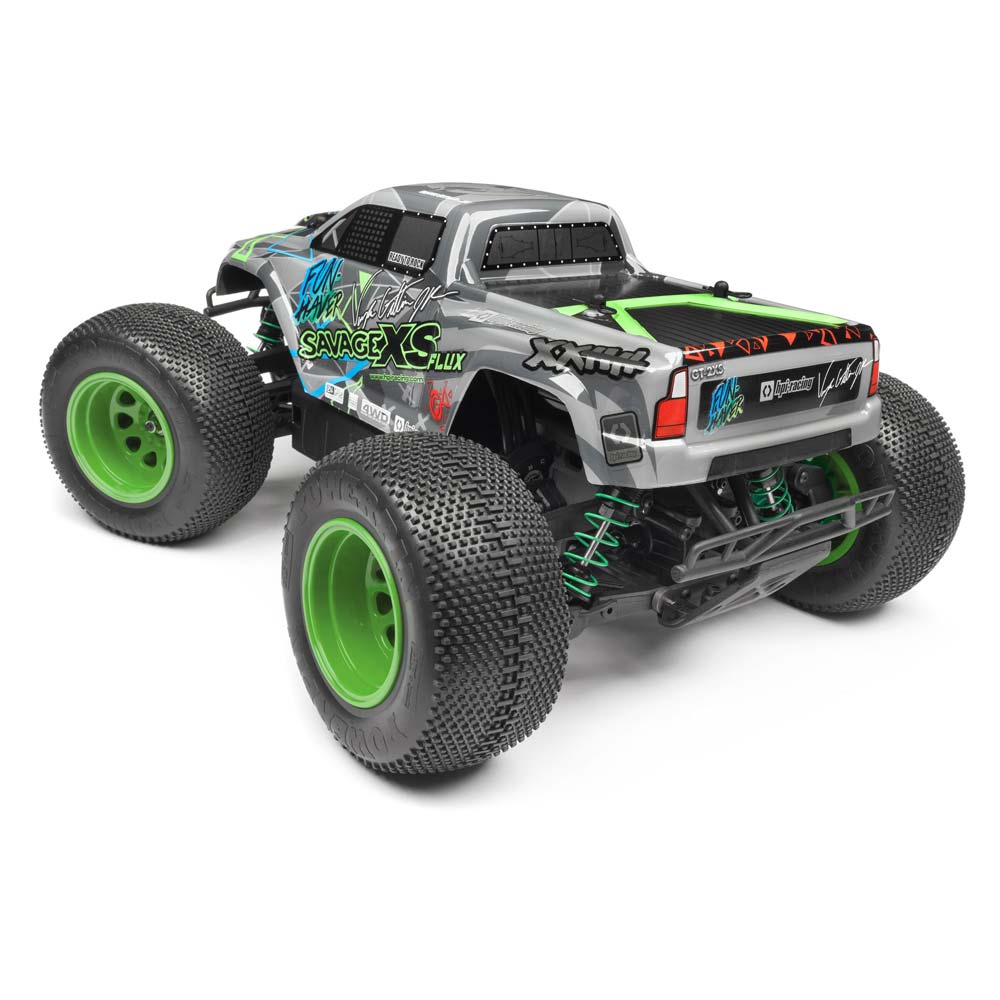 Featuring waterproof electronics, a 4000kv brushless motor and LiPo-ready electronic speed control (ESC), this truck will tear across pavement and over obstacles. What makes it stand apart from other Savage XS Flux models are the Vaughn Gittin Jr. visual touches, from the eye-grabbing body graphics to the color-coordinated green springs and wheels.
HPI Savage XS Flux: Vaughn Gittin Jr. Edition Specs
Length: 360mm

Width: 280mm

Wheelbase: 225mm

Drivetrain: Full-Time Shaft 4WD
To get rolling, you'll need to supply your own 2S LiPo battery (recommended) and charger. The price for this model is $324.99 and it's available online as well as at your local HPI dealer. Learn more about the HPI Savage XS Flux Mini Monster Truck (Vaughn Gittin Jr. Edition) at HPIRacing.com.
Image credit: HPI