I love keeping tabs on build updates from hobbyists and scale modelers that I admire. After I came across Adam Clift's SCA-1E Range Rover build last year, I soon discovered another of his Carisma Scale Adventure builds, a cage-back 1976 Ford F-150. Where the Range Rover was weathered and worn, the F-150 body on Adam's SCA-1E looks like it's been through the roughest trails imaginable.
A self-described "spare parts build", this cage-backed creation started life as an orange SCA-1E F-150 that was chopped down from 324mm to fit onto a 284mm chassis. A 3D-printed rear cage was added, along with an array of accessories and body imperfections.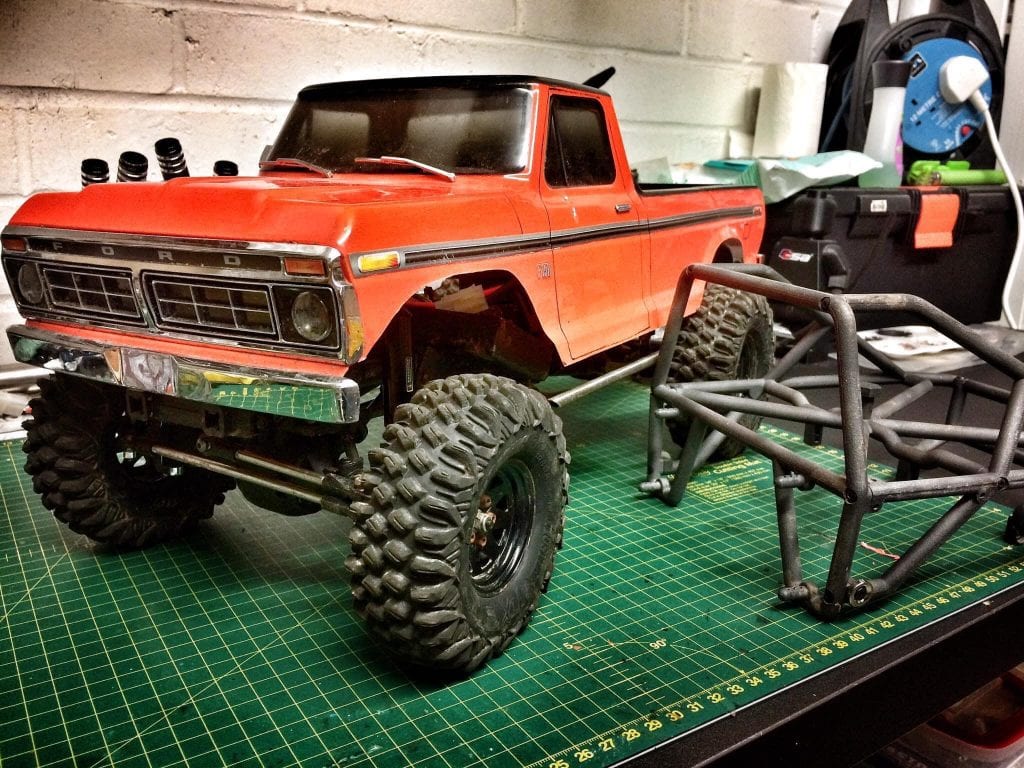 The dents and dings that mark the exterior of the body were achieved by warming the polycarbonate and pressing a piece of wood into the surface. Once the dents were applied, Adam applied a bronze paint base layer and then utilized a salt-chipping technique before applying the final exterior coats of green and white paint.
The entire paint job was sealed with a matte-clear finish, keeping all of the fine details intact and looking their best.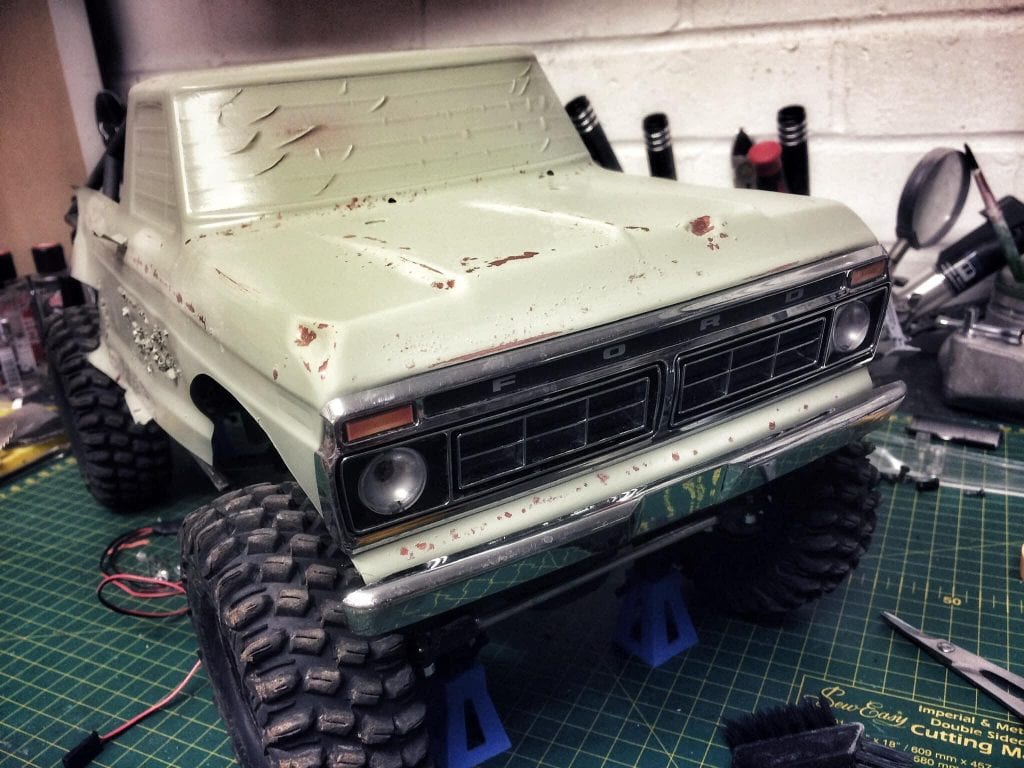 The foundation of this roughed-up rig is a 285mm-wheelbase Carisma Scale Adventure SCA-1E chassis. It was coupled with 100mm Boom Racing Type 1, Internal Spring Shocks, and a custom-made steel steering link set for extreme durability.
Black RC4WD Wagon Wheel wheels and Boom Racing Hustler tires give this rig the finishing touches it needs before heading onto the trail. For electronics, Adam used a 45T Austar 3-pole crawler motor, a Carisma ARC-2 ESC, and a 30kg Konect steering servo.
Adam Clift's Carisma SCA-1E Ford F-150 Cage-back Build Parts List:
Austar 45T, 3-pole Crawler Motor
If you want to see more of Adam's scale R/C creations, including this customized SCA-1E Ford F-150, check out his AC Facebook and Instagram profiles.
Image credit: Adam Clift/AC'S RC